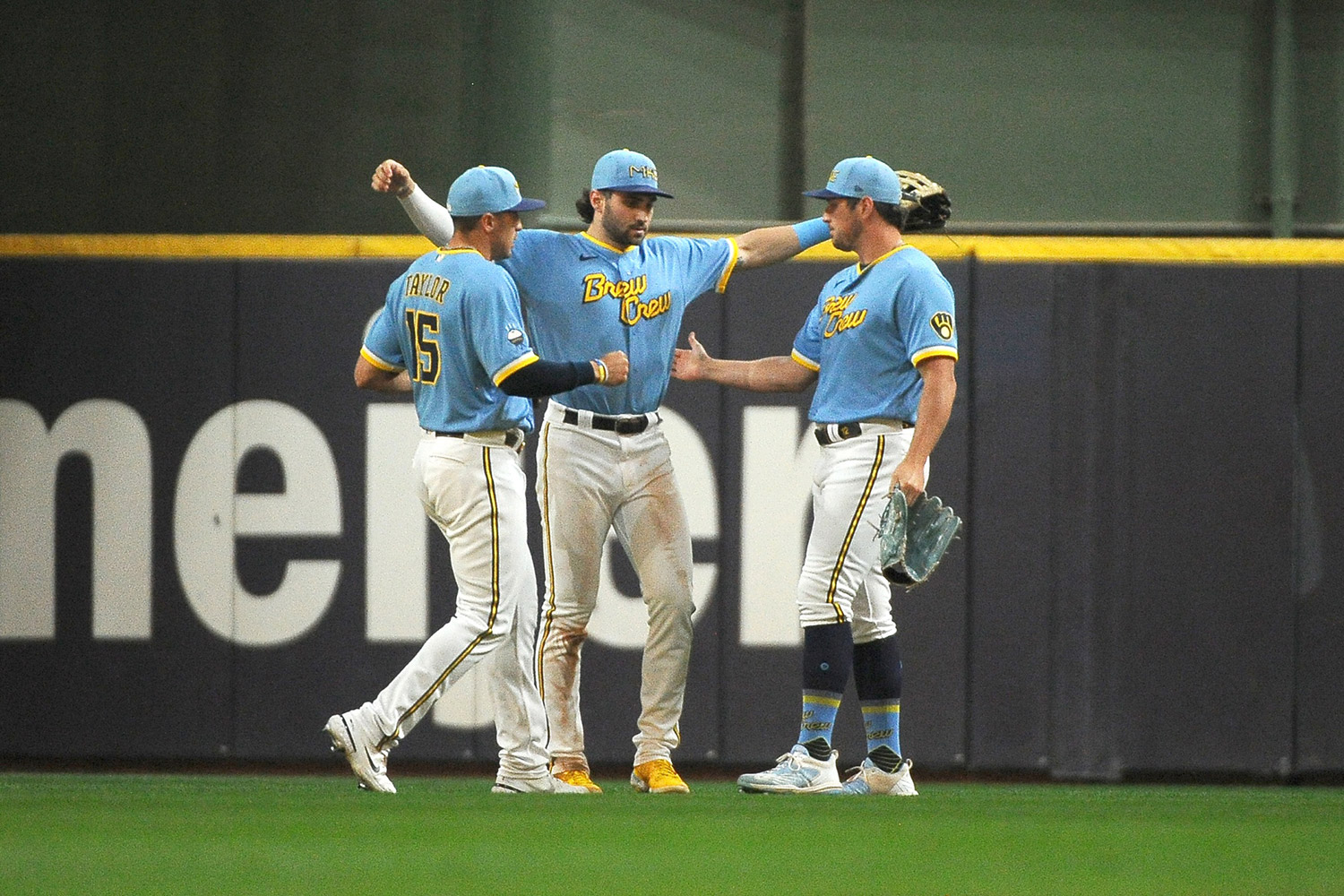 Image courtesy of © Michael McLoone-USA TODAY Sports
How has it been an entire year already? One year ago today, BrewerFan.net became Brewer Fanatic and being immersed in this awesome community has been a delight for me personally. Seeing new users register and contribute to the site while so many of our legacy users have stepped up and contributed in new and exciting ways has taken the site to another level over the past 365 days.
Let's take a look at the numbers!
In our inaugural year we saw 210,228 users visit the site at least once. That's a huge increase from the previous year of BrewerFan when 94,195 users visited the forums. We have to go all the way back to the same period of 2019-2020 - when the Brewer fans were excited about the future, fresh off the Yelich extension and back-to-back postseason appearances - to come close to that number. During that period of time, 149,463 users visited BrewerFan.
By the way, if you want Brewers updates delivered to your inbox every day, consider signing up for our email list! It's one of the easiest and most effective ways to help the site and you get the reward of the news coming to you instead of you having to go find it.
In our first year of operation, we posted 765 front page news stories while 343 people registered new accounts on the site.
In the forums, you posted 2,036 topics and posted 68,615 comments while 462 unique people contributed to the site by commenting.
All in all, you viewed 3,432,690 pages on this website.
I cannot thank all of you enough for the advice, assistance, and criticism you've brought during this transitional year. I've never attempted to mold an existing community into a new, more comprehensive site structure and I'm the first to admit there were bumps along the way but your patience and legacy knowledge of this community has inspired me to get up and keep plugging away at this project every single day. I know I say this a lot but this site couldn't exist without each and every one of you making it what it has been, is today, and will become tomorrow.
As we approach Opening Day, I couldn't be more excited about this team and this awesome site that covers it daily. Now let's get through the rest of Spring Training and GO CREW!
Think you could write a story like this? Brewer Fanatic wants you to develop your voice, find an audience, and we'll pay you to do it. Just fill out this form.
MORE FROM BREWER FANATIC
— Latest Brewers coverage from our writers
— Recent Brewers discussion in our forums
— Follow Brewer Fanatic via Twitter, Facebook or email
2