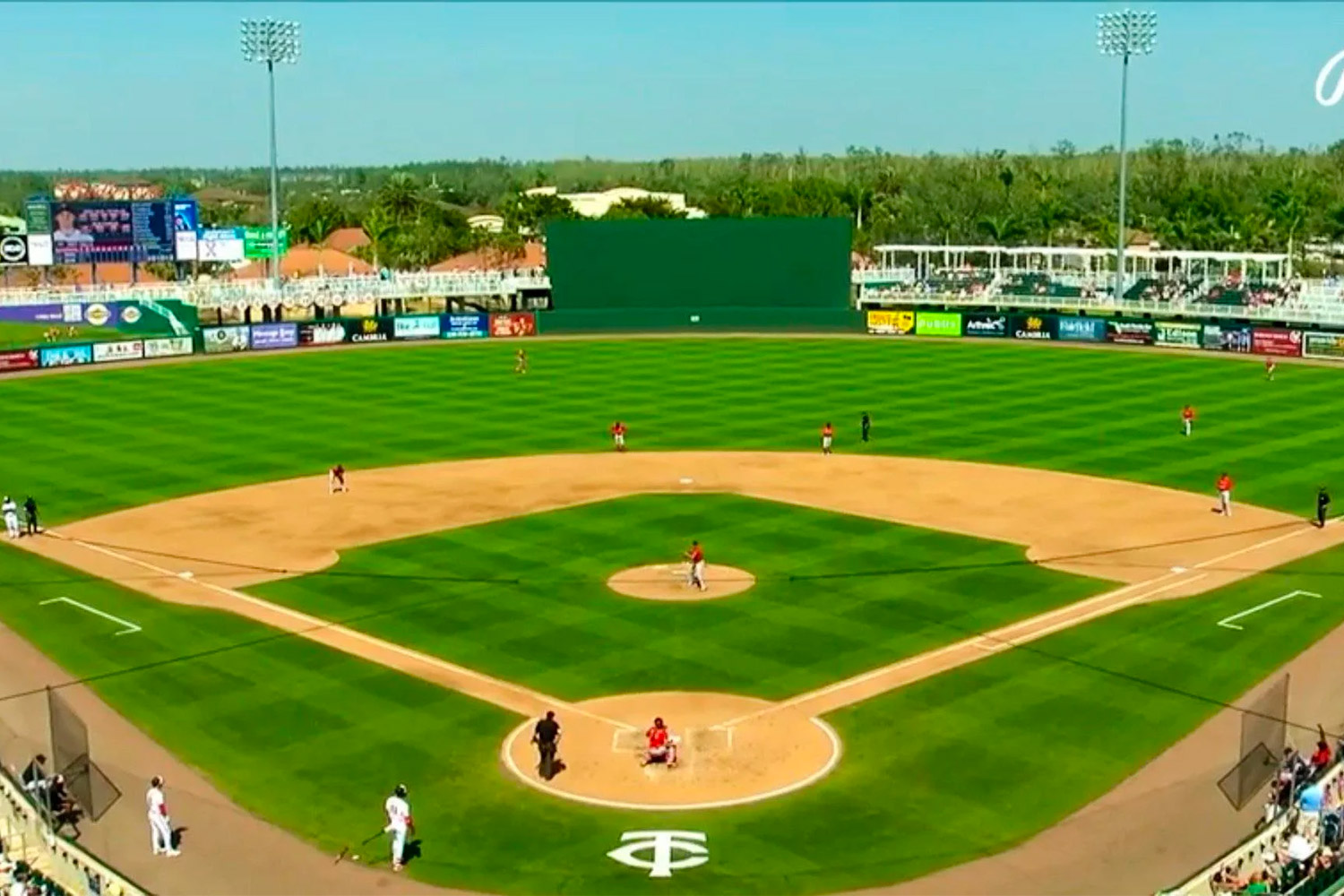 Image courtesy of Bally Sports North
March 3rd, 2023, is the day we saw the shift return to Major League Baseball after restrictions were implemented after the 2022 season. New rules stipulate that four fielders must be within the infield dirt, and they cannot switch sides during an inning. This eliminates the possibility of a four-outfielder setup and diminishes the radical infield shifts we've seen in recent years.
These rules do not affect regulations regarding the alignment of players in the outfield, so when Joey Gallo stepped up to bat with two outs and the bases empty in the bottom of the second for the Minnesota Twins against the Boston Red Sox, we saw something funky.
By funky, the infield looked almost the same as last year with the mega-shift. The right side of the field looked almost identical to Gallo, with a fielder in a rover position in shallow right field where we have seen the second baseman previously, though there were still two infielders on the left side. 
The Boston Red Sox shifted their centerfielder, Adam Duval, to the roving position into shallow right and put their second basemen, Enmanuel Valdez, near second base, where the shortstop often positioned themself during a shift. The shortstop, David Hamilton, lined up almost behind second base, while third baseman, Bobby Dalbec, lined up equidistant between second and third.
This left the outfield duo to cover the entire outfield. Ramel Tapia, who often played center for the Colorado Rockies and, more recently, the Toronto Blue Jays, was inked into the lineup as the left fielder and moved to a more traditional center fielder, shading to the left side of the outfield. Meanwhile, right fielder Alex Verdugo lined up as expected for his position.
So how did this strange alignment work out for Alex Cora's Boston Red Sox?
Joey Gallo walked.
How often will we see this alignment utilized during the regular season? While it looks similar to previous super-shifts, this new form of shifting takes what is usually the most athletic outfielder - the center fielder - and moves him into a limited role where foot speed likely won't come into play. Standing in the traditional centerfielder spot is the generally-less-fast left fielder.
What do you think, Brewer Fanatics? Will we see this kind of alignment used against the likes of Jess Winker and Rowdy Tellez in the 2023 season?
Think you could write a story like this? Brewer Fanatic wants you to develop your voice, find an audience, and we'll pay you to do it. Just fill out this form.
MORE FROM BREWER FANATIC
— Latest Brewers coverage from our writers
— Recent Brewers discussion in our forums
— Follow Brewer Fanatic via Twitter, Facebook or email