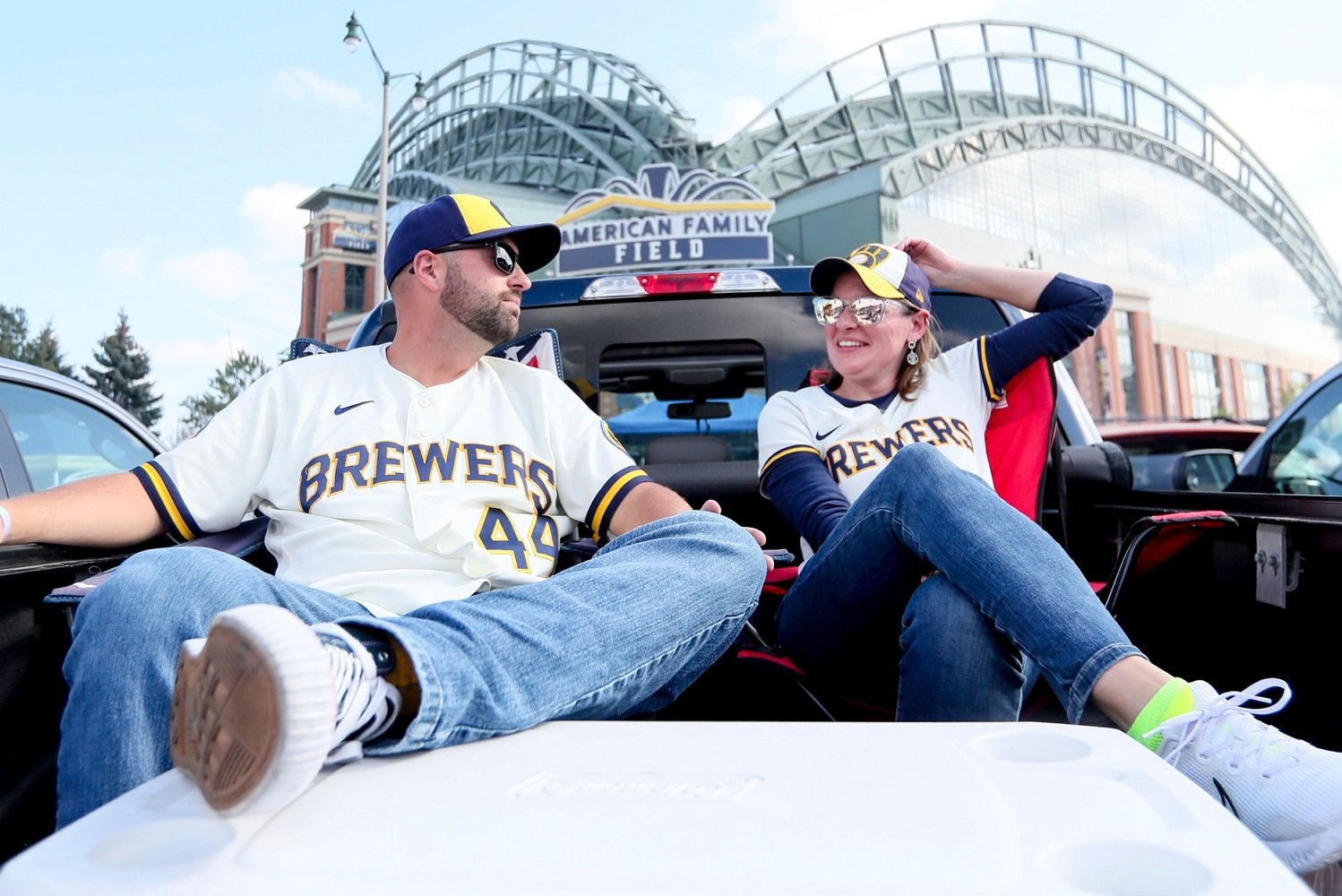 Image courtesy of © Ebony Cox / Milwaukee Journal Sentinel / USA TODAY NETWORK
I know Brewer Fanatic might look like a simple online site, but at its core, it's about community. Maybe you're part of the moderators, or one of our team of writers, or a commenter, or an everyday visitor. Whatever your role, you're part of our community, and we think we're stronger together than we are apart.
So let's get together.
We're throwing a party at AmFam next Saturday, July 9th, when the Brewers take on the Pirates. The game starts at 3:10, but we'll be tailgating beforehand. Anytime after 1 PM, you're welcome to stop by for some complimentary dogs, brats and beer. Then we'll head into the game.
The new management team responsible for Brewer Fanatic will be there with their families, as well as moderators and writers. We can talk Brewers or the site or beer or nonsense – after all this is a tailgate.
If you're interested in joining us, you have a few choices:
1)      Join us for the tailgate only. Maybe you already have tickets. Just RSVP using this link, so we know how many brats, etc to have. You're welcome to stop by even if you don't RSVP, but if you do RSVP, we can get you important details, like where we're going to be, via email.
2)      Join us for the game. We're getting lower level seats which retail for about $50 and subsidizing them so they only cost you $29.95. We'll need to collect some money from you, and get your email so we can forward them to you using the Ballpark app. Sign up here.
We would all love to meet you, serve you up some lunch and catch a game. We hope you can make it.
Purchase the $50 ticket package for only $29.95:
"Purchase" the free RSVP package just to let us know you'll join us tailgating!
Think you could write a story like this? Brewer Fanatic wants you to develop your voice, find an audience, and we'll pay you to do it. Just fill out this form.
MORE FROM BREWER FANATIC
— Latest Brewers coverage from our writers
— Recent Brewers discussion in our forums
— Follow Brewer Fanatic via Twitter, Facebook or email