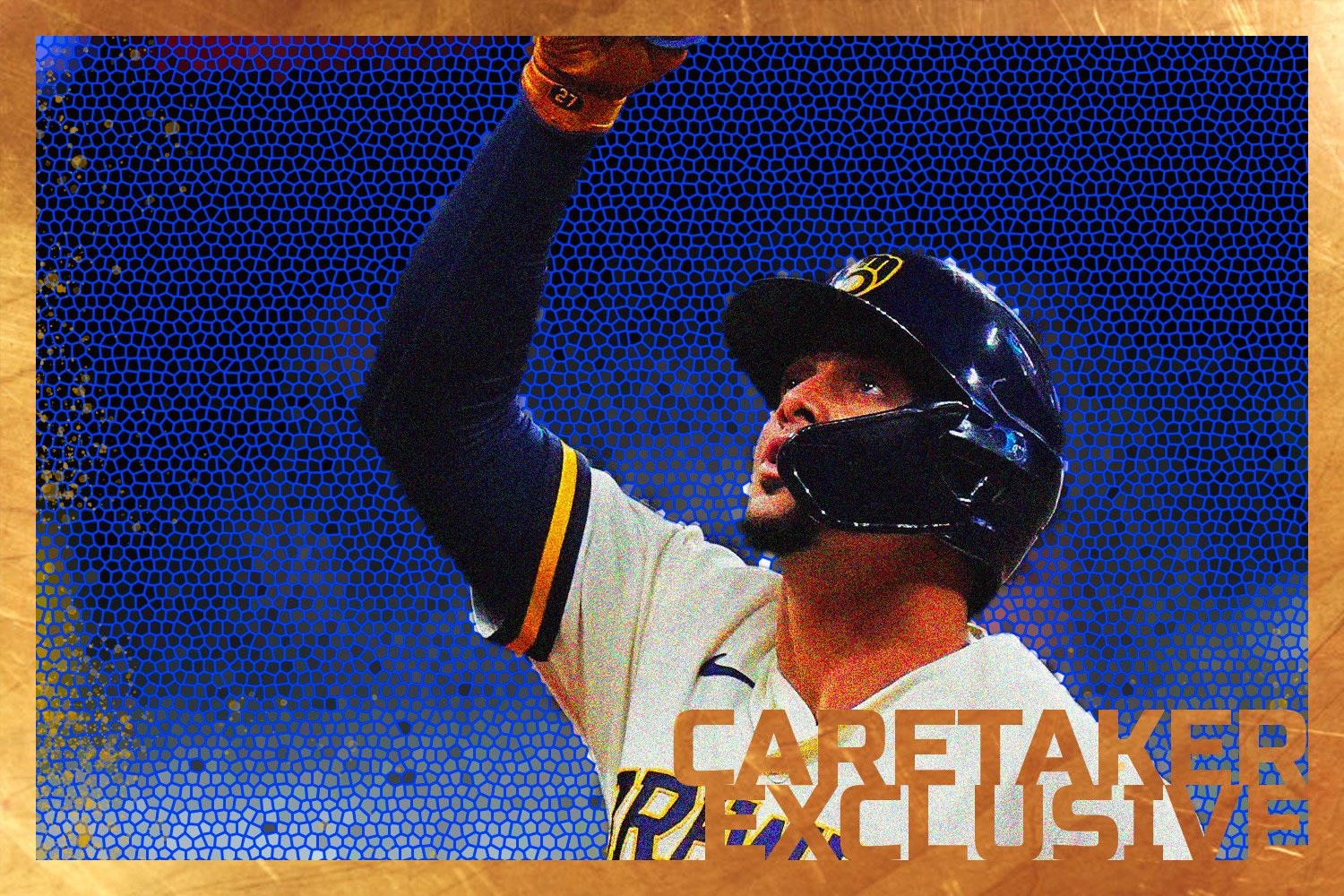 Image courtesy of Brewer Fanatic & Brock Beauchamp
This is an excerpt from the 2024 Brewer Fanatic Offseason Handbook, you can find a link to download the entirety of Week One of the handbook at the bottom of the article.
This publication is funded by Brewer Fanatic Caretakers and future entries will be available exclusively to Caretakers. During the publish period of the handbook, we are offering 25% off all Caretaker packages using the coupon code HANDBOOK. To become a supporter of Brewer Fanatic, click here.
If you are a Caretaker, scroll down to the bottom of this story to download this week's Offseason Handbook PDF.
---
In 2023, the Milwaukee Brewers started seven players at third base during the regular season. The hodgepodge of hot corner holders-down included Andruw Monasterio (51 games), Brian Anderson (50), Owen Miller (18), Mike Brosseau (16), Josh Donaldson (15), Luis Urias (10), and Abraham Toro (2).
Brewers' third basemen held their own on defense, finishing in the middle of the pack in the National League in various metrics, and they were okay at the plate. Compare the third basemen for Milwaukee and for the rest of baseball below:
Brewers Third Basemen: 17 HR, .245/.312/.388, .700 OPS
MLB Third Basemen: 20 HR, .244/.316/.404, .719 OPS
Other than hitting for a tad less power, Milwaukee's septet was comparable to the rest of Major League Baseball. But besides Anderson (.772) and Miller (.753), no one in that Brewers group on the left side of the infield had an OPS above .700.
Last year, 11 MLB third basemen played more than 1,000 innings. You would have to drop down to number 29 on that list to find a Brewer: Anderson, with 476 innings. He was followed, three spots back, by Monasterio (456). And you have to go back to 2017 to find a Brewer on the 'innings played' leaderboard. His name was Travis Shaw, who ranked ninth with 1,221 innings at the hot corner six seasons ago.
Milwaukee is looking for someone like that to man the position next year and for years to come. They hope they have that man in Tyler Black, who starred at Double-A Biloxi and Triple-A Nashville last year. He may break camp with Milwaukee next March, but if not, he will make his big-league debut at some point in 2024. Whether he can stick at third base is an open question, but he's too good an athlete to shove across the diamond to first base right away. Will the Brewers sign a free agent in the next couple of months to tide them over until Black's arrival? Or will they stand pat with Monasterio et al. and hope that Black can sand off his rough edges in time to become their long-term answer there without a short-term shortfall?
If GM Matt Arnold and his staff decide to go the free-agent route, they have a few quality choices.
Matt Chapman
Age: 31
2023 Stats: .240/.330/.424, 17 HR, 4.4 WAR
Previous Team: Blue Jays
Chapman is a four-time Gold Glove winner with some pop, but he's seen a power decrease after averaging 28 homers per full season from 2018-22. Last year, he only hit 17. He is durable, averaging 149 games per season. He rates highly among the 2023 free agents, so it will cost a few bucks for the Brewers to sign him.
Estimated Cost: 6 years, $150 million
Justin Turner
Age: 38
2023 Stats: .276/.345/.455, 23 HR, 2.1 WAR
Previous Team: Red Sox
Turner might be a bit long in the tooth for Milwaukee, but on the other hand, a short-term player might fit the club's needs. By the time Black's role is clear, Turner would be ready to move along. He's a Roberto Clemente Award winner and a perennial fan favorite, but it remains to be seen whether Turner's preferences at this late stage of his career match up with the Brewers' plans.
Estimated Cost: 1 year, $16 million
Think you could write a story like this? Brewer Fanatic wants you to develop your voice, find an audience, and we'll pay you to do it. Just fill out this form.
MORE FROM BREWER FANATIC
— Latest Brewers coverage from our writers
— Recent Brewers discussion in our forums
— Follow Brewer Fanatic via Twitter, Facebook or email