Bats: R / Throws: R
Age: 21
Slot Money: $4,021,400
Signing Money: $3,150,000
Scouting Report
UPDATE: Jim Callis has reported that Wilken has signed well underslot.
Wilken has been on the draft radar for some time as a third base masher who cranked 40 home runs in his first two seasons at Wake. In 2023, everything has taken a step forward at the plate. Through 66 games, he hit 31 home runs and a triple slash of .345/.506/.807, all significant improvements from a year ago. Through the end of the CWS he cut his K% from 28% to 24% and increased his BB% from 13% to 29%. These improvements speak to a better approach at the plate and a hit tool that can develop to at least average. He may need to find a more aggressive approach at the plate as a pro as his passivity has allowed better pitchers to get to their best secondary offerings against him. Defensively Wilken has good hands and a plus arm. His lateral movement and slow foot speed may necessitate a move to first base eventually. Wilken has been moving up draft boards steadily this season and has 30 home run potential at the next level.
Spencer Michaelis:
Wilken may possess the most raw power of any player in this draft class, hitting multiple balls over 115 MPH this past season. It's a relatively flat swing, which should allow him to have a decent enough hit tool, though he will likely never hit for a high average. While Wilken's strikeout numbers aren't in a great spot, you would think he was striking out at a 30% rate with how some evaluators have talked about it. In reality, it was closer to 18%, and he cut down on his whiff rate and chase rate in 2023. If there's any cause for concern, it probably lies more with the Brewers' track record of developing these power-over-hit profiles. Defensively, scouts are split on whether he can handle third base. He certainly has the arm for it, but the actions and movements do look a bit slow. The Brewers haven't been shy to play slow movers at third base before, though, and his hands seem to be decent enough to handle it.  Despite the concerns about the fit within the organization and their ability to develop him, Wilken is pretty well developed already, and he will likely be able to move through the organization relatively quickly. 
See all » Brock Wilken Articles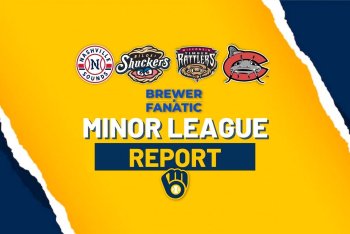 Adam Seminaris threw three shutout innings, but it wasn't enough for the Shuckers to prevail. Tyler Black continued his hot September with a homer, but Nashville also dropped their game.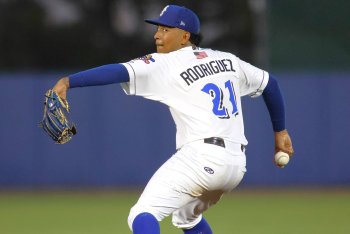 With Carolina on the road headed to Down East for game two of their divisional round, it was the Sounds and Shuckers adorning my screens. What a luxury it is to zero in on a mere two Minor League games. It was a Gasser and Rodriguez double-billing and I'm here to tell you about it. Let's get into the report!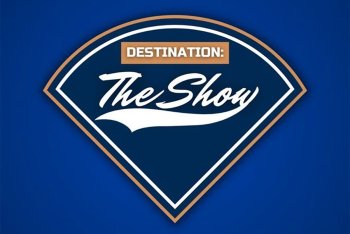 Draft tandem JD Cameron and Jeremy Nygaard team up for a new podcast to discuss prospects on their way to the big leagues. In this episode, we cover recent promotions, do a rapid-fire round up on 2023 draftees and answer listener questions.
See all » Brock Wilken Videos