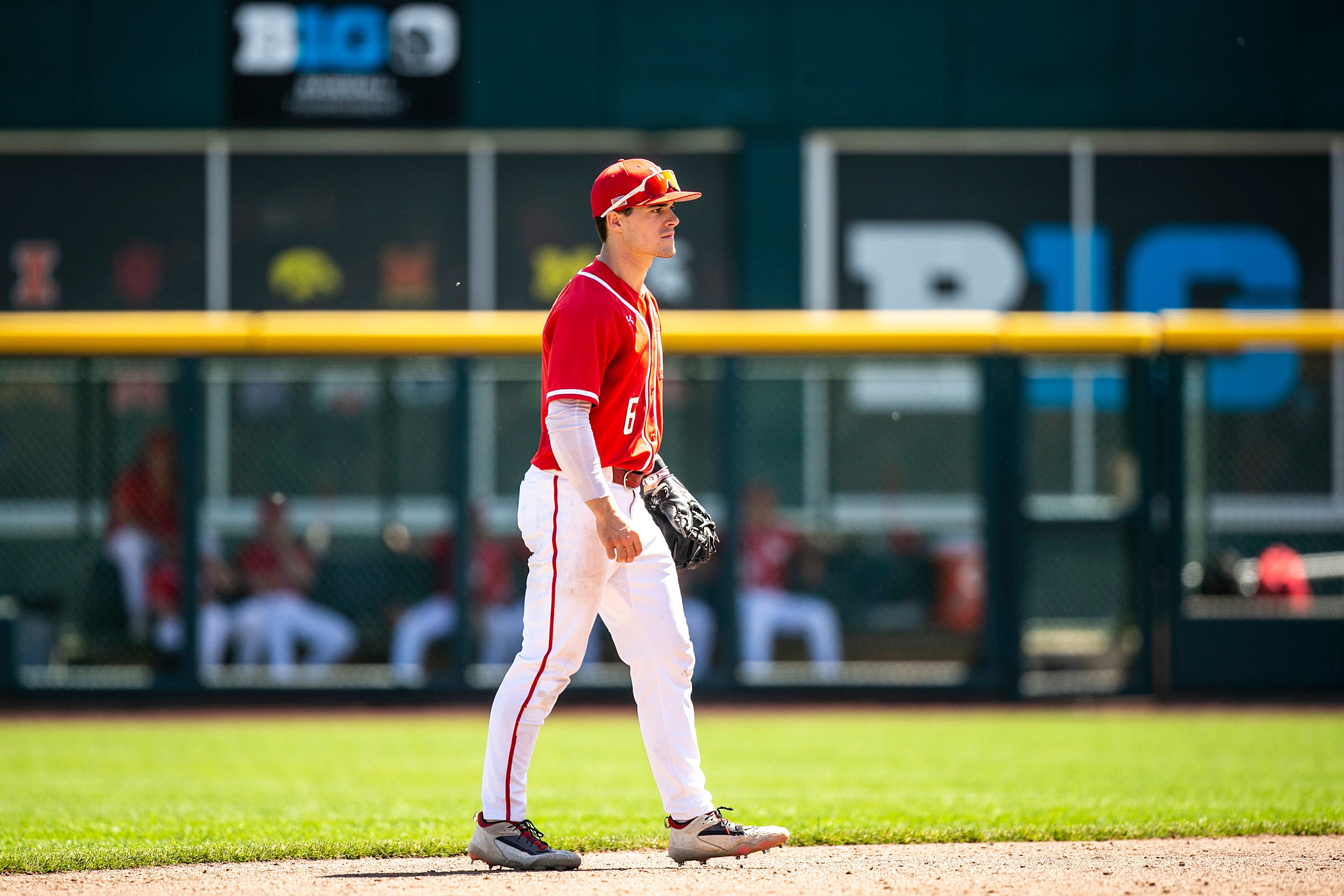 Image courtesy of Joseph Cress/Iowa City Press-Citizen
Over the next two weeks, we're going to be providing you with profiles of 10 players the Brewers could take with the 18th overall pick in the 2023 MLB Draft.
Who is He?
Matt Shaw started at shortstop for the past two years for Maryland after splitting time between second base and third base as a freshman. He's demonstrated quite a bit of power for the Terrapins the last two seasons and posted career numbers in the 2023 season with 90 hits, 20 doubles, 24 home runs, 80 runs scored, 69 runs driven in, a .341 batting average, .445 on-base percentage, and .697 slugging percentage. It goes without saying that his 1.142 OPS was also a career-high. He also posted more walks (43) than strikeouts (42). This all came on the heels of being named the Cape Cod League MVP in the summer of 2022 with a slash line of .360/.432/.574 (1.006). That certainly helped teams take notice and he continued to improve his stock with his 2023 season.
Why the Brewers Will Draft Him
The Brewers seem to be narrowing in on college hitters in the first round. Matt Shaw has been one of the more impressive college bats over the previous year who may be available when the Brewers are on the clock. He may not have come into the season with the same accolades as Jacob Gonzalez. He may not have put up the numbers that Tommy Troy has. He doesn't have the speed of Enrique Bradfield. Or be as well known as Brayden Taylor. But if you're looking for the complete package of production, potential and positional value, Shaw could rise to the top. He also has above-average speed, which is another positive as teams are attempting to steal bases at such a high rate.
Why the Brewers Won't Draft Him
As mentioned above, there are a number of potential college hitters in the same general area as Shaw. That's not to mention the other demographics of players who could potentially be available too.
Shaw doesn't do anything that is going to set himself apart from the entire group. He's a solid option for any team, for sure. But if you're looking for something specific - power, speed, whatever it is - there is probably going to be a better option.
What do you think of Matt Shaw as a prospect? How would you feel about him being the Brewers pick at 18th overall? Join the discussion in the comments.
---
Previous Draft Articles and Profiles
Hurston Waldrep 
Aidan Miller 
Brayden Taylor
Yohandy Morales 
Enrique Bradfield, Jr
Tommy Troy
Nolan Schanuel

Nygaard Mock Draft v.2

Consensus Big Board Profiles: 26-50
Consensus Big Board Profiles: 1-25