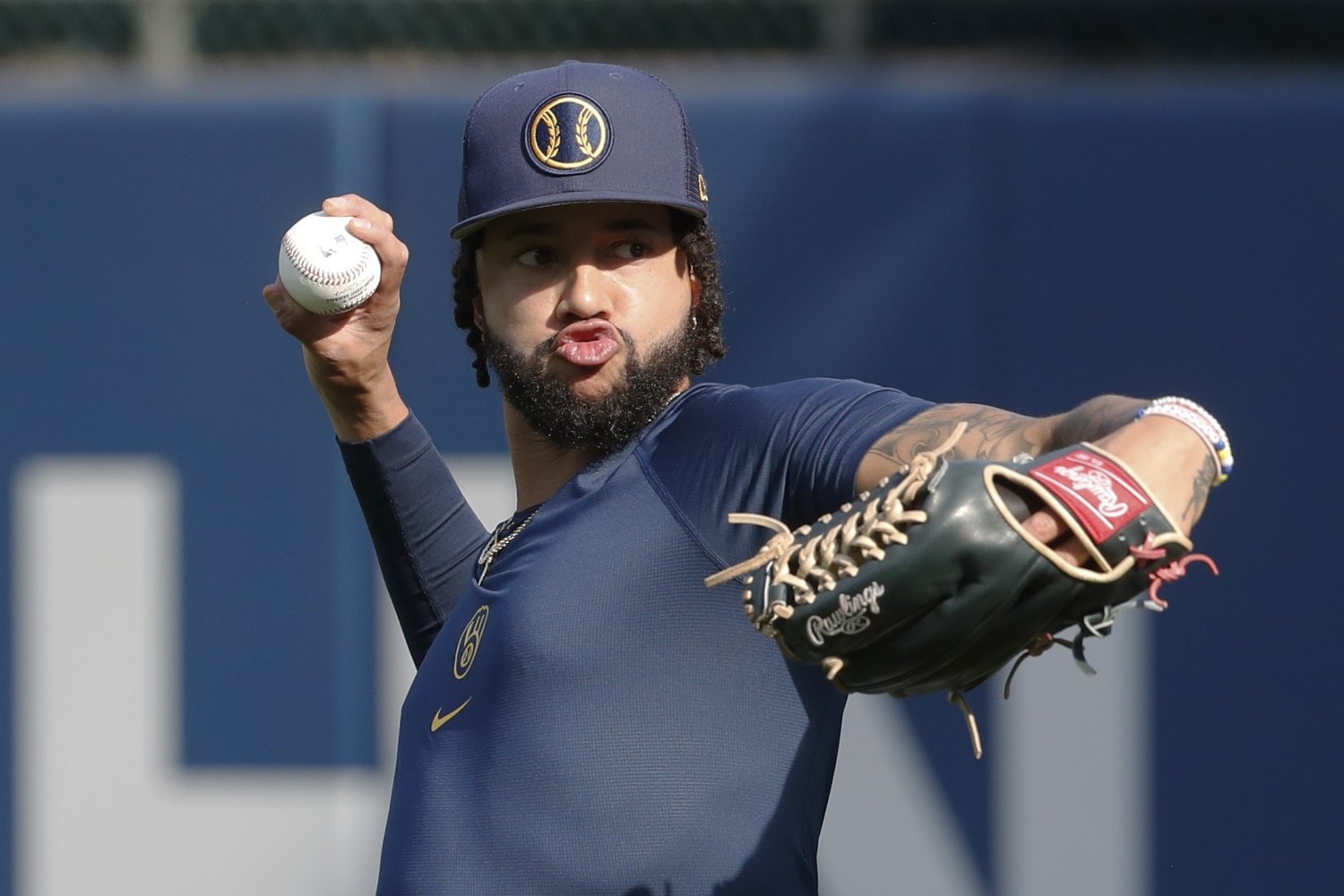 Image courtesy of © Charles LeClaire-USA TODAY Sports
Because fans expect perfection from the best relievers on their teams, many have an unrealistic perspective on what someone like Devin Williams brings to the table. The 2023 Milwaukee Brewers constantly play tight games, so Williams rarely has any margin for error. Often, he finds himself trying to uphold a one-run lead in the ninth inning, or keep the game tied to give the offense a shot to pull out the victory.

With 32 saves and a 1.74 ERA entering the weekend, Williams has proved his immense value to the Brewers. He has held opponents scoreless in 47 of his 54 appearances this season. Yet, Brewers fans still have their doubts that Williams is among the best in baseball, because he occasionally allows some baserunners and has to wiggle off the hook. Perception isn't always reality. You have to see how Williams stacks up against the other elite relievers in MLB to understand just how dominating he has been in 2023.

Appearances with 2+ Strikeouts and Zero Base Runners Allowed
Williams is tied with Craig Kimbrel and Felix Bautista for the most commanding relief outings (1+ innings). In 12 instances, Williams has completely locked down the opposition by retiring the side in order with at least two punchouts. It's hard to be more dominating than keeping each hitter off the bases and taking down at least two-thirds of the threats on your own. Williams picked up seven saves and four wins in those dozen appearances, with his lone no-decision leading to a Brewers victory.

93rd Percentile or Better in Seven MLB Statcast Rankings
Players should always be evaluated in relation to their peers. Williams is at the top of the pyramid (or a very small step below it) in several vital categories. He is among the best one percent in the game in Whiff%, K% and "Offspeed Run Value." No one does it better in those areas, and very few compare across the board.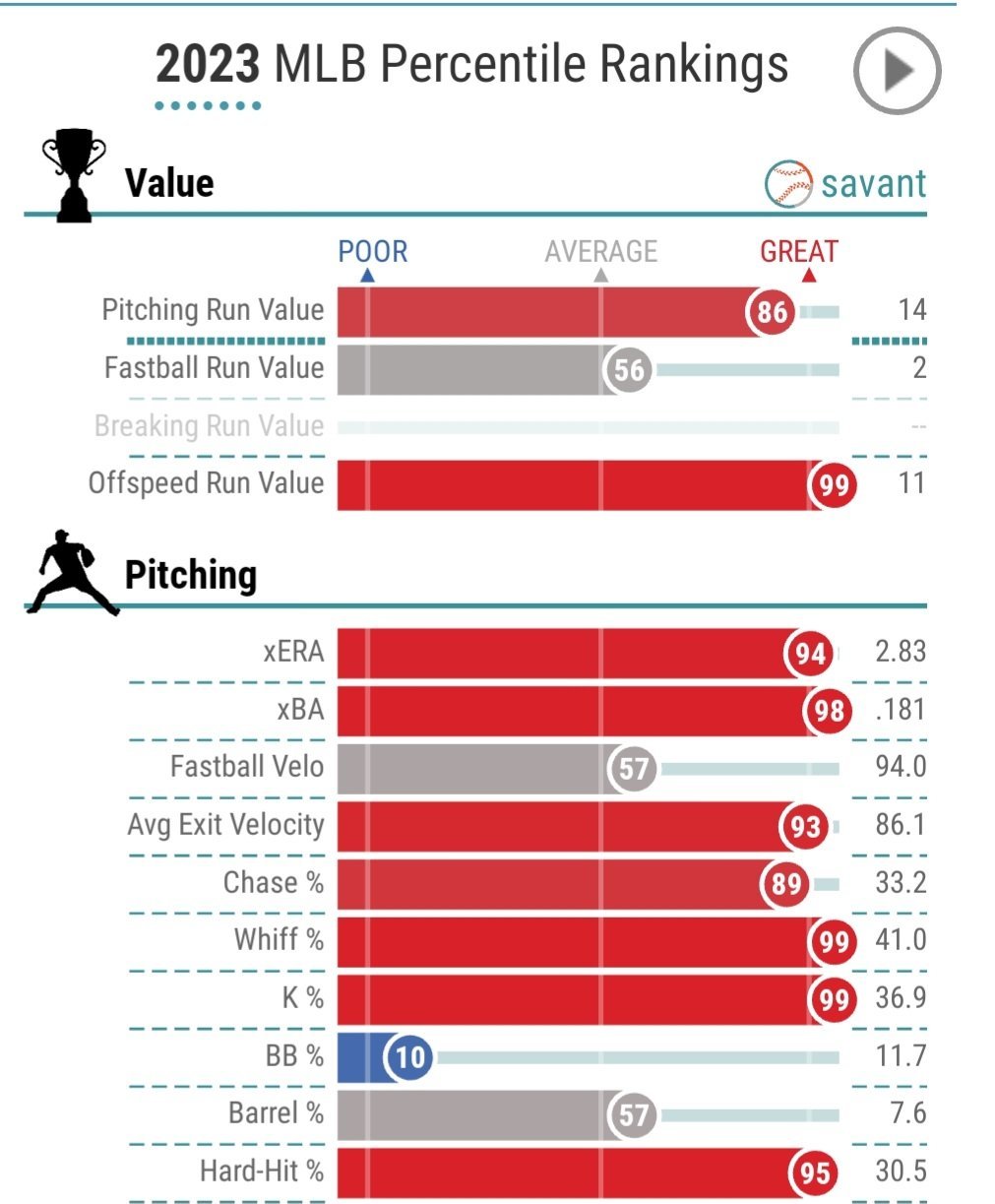 Minuscule Opponents' Batting Average
While batting average doesn't get the love it used to, it is still valuable as a part of evaluating hitters. Williams has allowed the second-lowest batting average to opposing batters among relievers, holding them to a .144 mark. This makes it extremely challenging to get rallies going against the Brewers' closer, because stringing two or three hits together is nearly impossible before they reach three outs. The "Airbender", especially, is tough to handle, often getting weak contact when hitters actually put any wood on the ball.

Unhittable During Tie Games
Trying to close a game with a lead is one thing, but there's even more pressure when one run will give your team the loss. Guys like Williams enter many contests late in a tie game, looking to give their team a chance to take the lead or get the win with their next at-bat. Williams has been almost perfect on the mound this year when the score is even.
Hitters are 1-for-45 (.022 average) with 23 strikeouts and four walks.

Opponents own a .120 OBP, .089 SLG and .209 OPS.
Little Contact on Pitches in the Strike Zone
FanGraphs's Z-Contact% gives the share of swings at pitches within the strike zone on which the bat finds the ball. Williams's opponents make contact on their in-zone swings just 73.4 percent of the time, good for fourth among MLB relievers (minimum 40 innings pitched). Getting pro hitters to whiff at pitches in the zone is a fantastic representation of a hurler's stuff, as well as overall movement, velocity changes and location. If you can't make consistent contact on would-be strikes, good luck doing much damage on anything else.

Sure, there are times Williams gets a bit of traffic on the bases; however, he usually gets the job done with little chance of the enemy breaking through. Next time you're losing faith in the young man, remind yourself of these stats and metrics that show how dominating the Brewers' closer is.
Think you could write a story like this? Brewer Fanatic wants you to develop your voice, find an audience, and we'll pay you to do it. Just fill out this form.
MORE FROM BREWER FANATIC
— Latest Brewers coverage from our writers
— Recent Brewers discussion in our forums
— Follow Brewer Fanatic via Twitter, Facebook or email
1