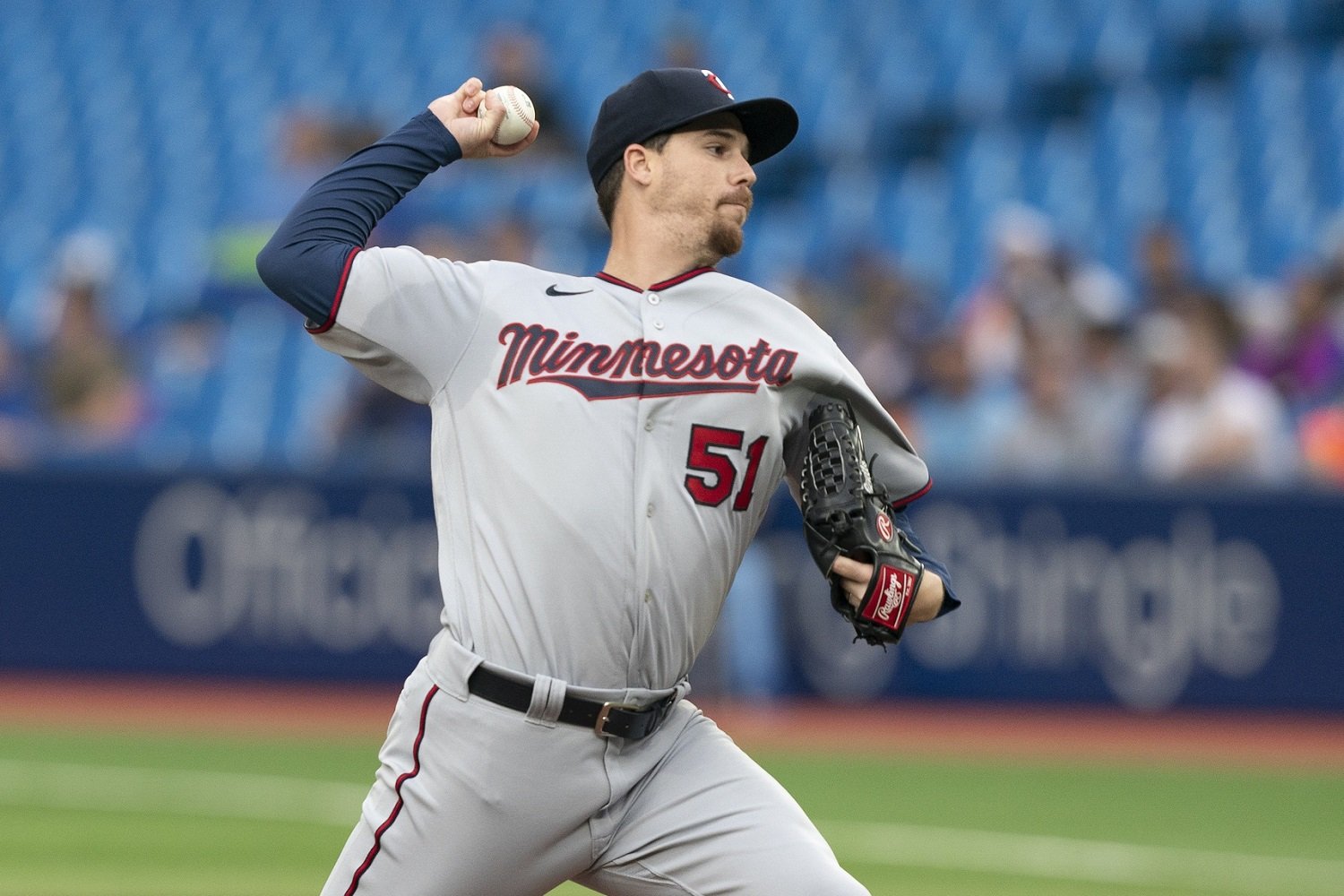 Image courtesy of © Nick Turchiaro-USA TODAY Sports
It would be a good bet the Brewers start Chi Chi Gonzalez on Tuesday, with Aaron Ashby landing on the injured list with left forearm inflammation and Brandon Woodruff still recovering from a right ankle sprain and a bout with hand numbness related to Raynaud's Syndrome. Woodruff is making his second rehab assignment game on Tuesday following his impressive 51 pitch, 2.2 inning outing where he struck out seven of the eight outs recorded, allowing just one earned run on one hit and a walk.
With another rehab outing scheduled, Woodruff will likely be at least a week away, leaving only four healthy starters on the Brewers current active roster: Adrian Houser, Corbin Burnes, Eric Lauer, and Jason Alexander. Aaron Ashby was expected to start for the Brewers on Tuesday, but by landing on the IR, that won't happen. Eric Lauer is slated to go on Wednesday, and Jason Alexander going on Thursday for the Crew, I think Chi Chi will take Tuesday. Lauer last pitched on the 17th of June, going 6.1 innings, striking out five and four earned runs off three home runs in the Brewers' 5-4 win over Cincinnati. If he were to be moved up in the rotation to pitch on Tuesday, he would only have four days rest, which he has done twice this season, but only following shorter starts, so I don't expect him to go. 
Gonazalez remains the likely option, as he has started 49 games in his six year MLB career, including making two starts this year with the Minnesota Twins, from whom the Brewers claimed him on June 14th. He has also made eight appearances with five of those being starts for the Twins Triple-A ball club. With the Twins, he allowed six runs in seven innings to a 7.71 ERA, but was markedly better in AAA, only allowing 16 runs in 36.2 innings to a 3.44 ERA. 
His career numbers are much worse than Jason Alexander's, who has come onto the scene with the Crew this year and cemented his spot somewhere on the active roster, but Gonzalez could serve as a stopgap while injuries are healed, much as he did with the Twins. I don't expect anything more than four innings for the 6-3 right hander, with the bullpen used to fill in the rest.
Chi Chi Gonzalez uses a 4-seam fastball, sinker, slider and changeup to record his outs in the majors this year, but has used a curveball and cutter sparingly as recently as last year. With only two games under his belt this year in the majors, we might see some of those as well. His 4-seamer and sinker are almost identical, just varying in usage, as the 4-seamer is used on southpaws and the sinker used on righties. They each sit around 92 MPH, but the sinker will drop a little more and move in on right handers significantly, making me think it is more of a 2-seamer than a sinker. Neither of them miss the bats too well though, with a batting average of 0.333 on his 4-seamer, and 0.714 on his sinker. 
His off-speed fares much better, as his 84 MPH slider and 86 MPH changeup allowing a batting average of 0.250 and 0.286, respectively. His slider is most often used against righties this year, but usually has usage pretty even regardless of handedness. His changeup, however, has been used primarily against right-handed batters and has been very successful.
The defense will be busy, as Chi Chi mostly plays to contact and doesn't blow people away to strike them out, striking out only 13.4% of batters in his career. He walks even less, at a rate of 9.4% in his career, so limiting hard hit balls will be the most important and recording those ground ball outs when the defense can.
Think you could write a story like this? Brewer Fanatic wants you to develop your voice, find an audience, and we'll pay you to do it. Just fill out this form.
MORE FROM BREWER FANATIC
— Latest Brewers coverage from our writers
— Recent Brewers discussion in our forums
— Follow Brewer Fanatic via Twitter, Facebook or email