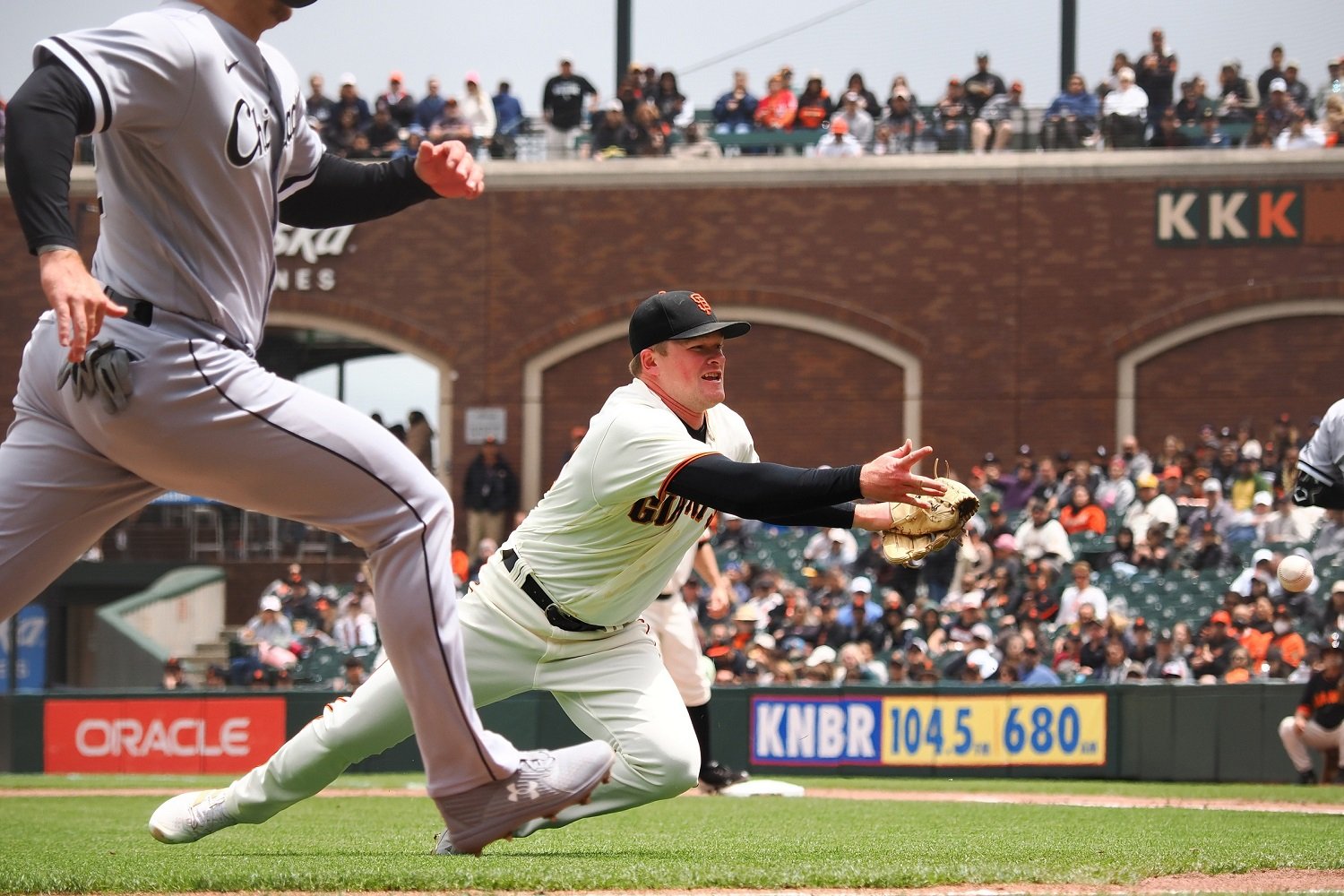 Image courtesy of © Kelley L Cox-USA TODAY Sports
It was around this time last year when cognitive dissonance began to leave baseball consciousness and people became willing to accept that, yes, the San Francisco Giants were legitimately good. It wasn't until the last game of the season was finished that anyone could have predicted that they were 107-wins good, better-than-the-Dodgers good. The magic they captured last season hasn't exactly replicated itself in 2022, and at present, being only two games over .500 has them hovering in the uncomfortable chasm between being buyers or sellers. What will the upcoming four-game series against the unpredictable Brewers do to put them more solidly in one of those categories? Let's check out the match-ups.
Thursday July 14th
Corbin Burnes (7-4 2.20 ERA)
Carlos Rodon (8-5 2.70 ERA)
If there is one game to watch in this series, it's this one. Two bonafide aces locking horns. At this point associating Corbin Burnes with excellence is needlessly redundant.  A sub-three FIP is good enough to keep any team in any game, even one where the Brewers have to contend with the likes of Carlos Rodon.
Speaking of Rodon, his path to San Francisco was forged when was non-tendered and re-signed by the White Sox last year and levied coming in fifth place in Cy Young voting into a two year $44M contract with the Giants. So far Rodon is doing everything in his power to make that contract look like a steal, and on the back of 2.70 ERA over exactly 100 IP it's easy to make the case that he has.
---
Friday July 15th
Brandon Woodruff (7-3 4.01 ERA)
Alex Wood (6-7 4.43 ERA)
While the Giants sport the AL's fifth place Cy Young pitcher in their rotation, the Brewers have the same for the NL in theirs. While you meditate on what type of payday Brandon Woodruff may be headed for, it's worth looking at what he's done with this season, particularly since returning from the IL. In his last start he gave up six hits in as many innings but no runs, and impressively 8 K's.
Alex Wood has been serviceable enough in his second year in a Giants uniform, with an ERA pretty much exactly at league average. With FIP at 3.26 it's evident that Wood isn't doing as good of a job of fooling pitchers as his history would suggest. Control has been a strong point for Wood, giving up a solid 2.2 bb/9, but his diminished velocity is allowing for a lot of pop off his bat. If the Brewers can exhibit patience, they can probably work Wood for a short outing and let Woodruff and the pen take care of the rest.
---
Saturday July 16th
Eric Lauer (6-3 3.83 ERA)
Alex Cobb (3-4 4.57 ERA)
If you squint hard enough you can make the case Eric Lauer is showing hints of his early season form. Despite having difficulty keeping runners off base, Lauer staved off the longball that's been haunting him this season and struck out seven in a no-decision. Additionally, In the start prior, he struck out nine Cubs. The Giants are a better hitting team and will give better insight into where Lauer is truly at. 
Alex Cobb's season started optimistically but has withered as the season has stretched on, despite occasional flashes of brilliance. Similar to his rotation-mate Wood, Cobb's FIP is nearly a full point below the ERA, signifying that he's simply just giving up a lot of hits. Cobb can't be blamed for pitching for a team that is 26th in the rankings for errors committed, but the formula doesn't portend particularly good things for Cobb's pitching style.
---
Sunday July 17th
Jason Alexander (2-1 4.73 ERA)
Logan Webb (8-3 2.82 ERA)
The mystique of Jason Alexander has dissipated after a decent start. In his last start, Alexander worked for four innings, gave up two runs on three hits and a walk. This slog of a start actually belie his peripherals optimistically, which would suggest far worse numbers if extrapolated out to a standard start. This isn't the type of thing anyone wishes on a player who has worked hard enough to get to the majors, but the numbers simply aren't sustainable; particularly for a team that is in a tight playoff race. 
Joining Rodon in the egregious All-Star snub department is young righty Logan Webb. Snubs seem to be an ongoing part of Webb's story. He netted zero Cy Young votes last year, despite the fact that his breakout was a major reason for the Giants success. Where Webb finds his success is in his craftiness. Without the kind of velocity he can just blow by hitters, he expertly moves the ball around the strike zone keeping batters guessing. The FIP on Webb is 3.01, corroborating how genuinely excellent he is. 
---
Players To Watch
Webb - For all the reasons I mentioned above, but more specifically because (hot take alert) I think watching Webb is watching a multiple Cy Young award winner in his nascent stage. He's already excellent, and he's young enough that he has the chance to get significantly better. He presently leads the team in WAR with Rodon a tick behind. After that it's a steep drop.
Brandon Crawford - Not for his game play, which is a world away from what it was just last season. Watch Crawford because you have the chance to take in the slick fielding skills of the last vestiges of one of the most fun dynasties in sports in my entire lifetime. Posey, Lincecum, Cain and Pence are all enjoying retirement, but Crawford is still worth a sentimental watch.
Josh Hader - It's hard to imagine the surgical Hader in another uniform, but it's almost harder to imagine a smaller market team investing a huge amount of money in a closer when they are already anchored by a brutal Christian Yelich contract and more expense forthcoming with Woody and Burnes going deeper into arbitration. Is it possible that Hader's time in Cream City is coming to an end? It's actually a possibility.
---
Predictions
This is a difficult series to predict in a way, namely because despite the disparate records, these two teams feel fairly evenly matched. The Brewers enjoy the luxury of one of the weakest divisions in baseball, and sometimes feel outmatched even against objectively mediocre teams. As unsatisfying as it is I suppose the safest bet is a split.
Think you could write a story like this? Brewer Fanatic wants you to develop your voice, find an audience, and we'll pay you to do it. Just fill out this form.
MORE FROM BREWER FANATIC
— Latest Brewers coverage from our writers
— Recent Brewers discussion in our forums
— Follow Brewer Fanatic via Twitter, Facebook or email