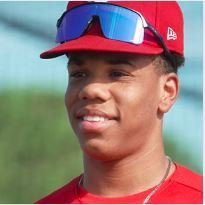 Champagnat Catholic School
Switch P
Bats: S / Throws: B
Age: 19
Slot Money:
Signing Money:
Scouting Report
Cijntje broke the new tracker as the first switch-pitcher we've had to deal with.
There are all sorts of stories around the internet as Cijntje broke 90 mph throwing with either arm at the combine.
He's committed to Mississippi State.
See all » Jurrangelo Cijntje Articles
Though we're over a week removed from the draft and less than a week from the signing deadline, the Brewers have been relatively quiet in terms of getting the bulk of their class wrapped up.
See all » Jurrangelo Cijntje Videos
No videos for this draft found