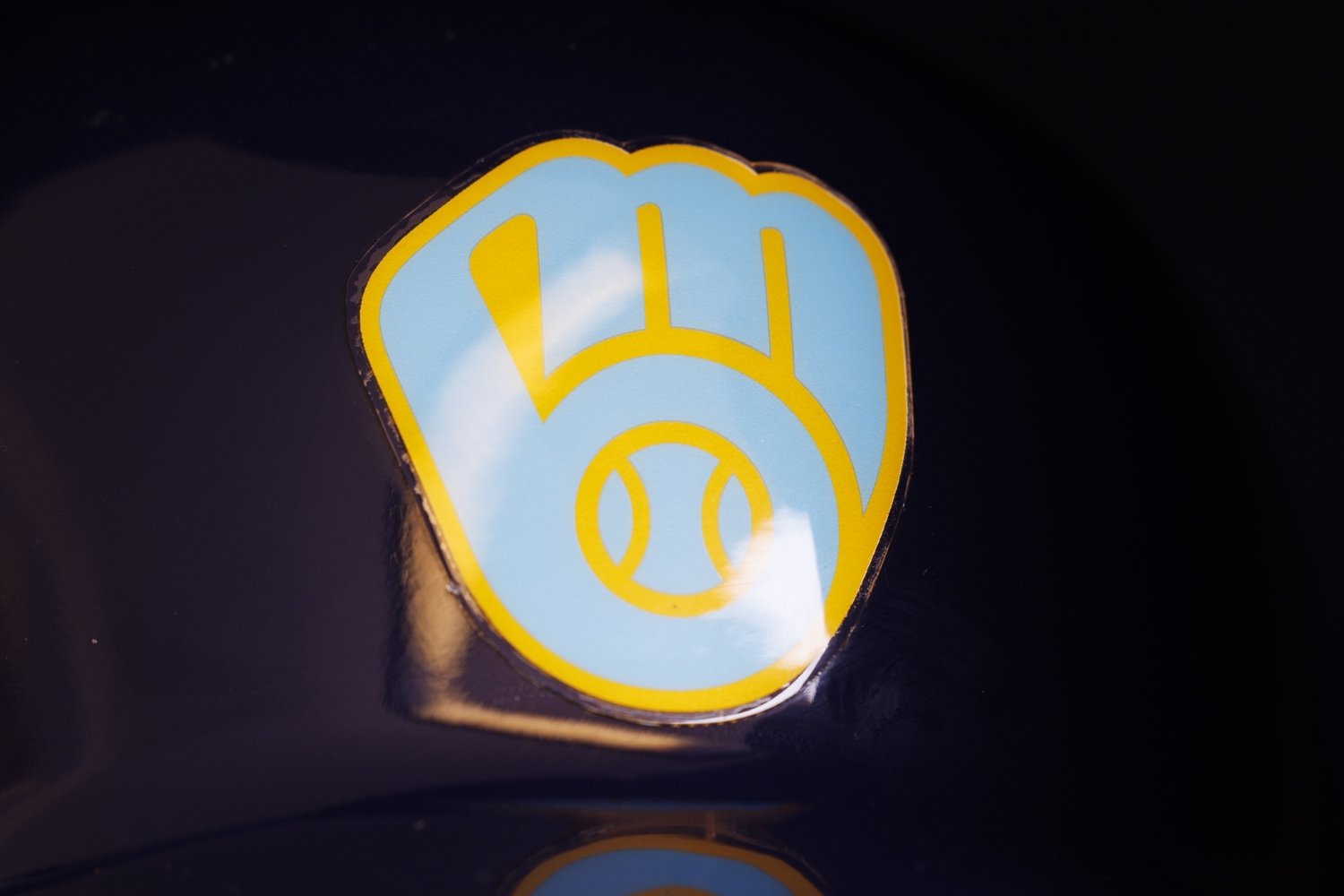 Image courtesy of © Jeff Hanisch-USA TODAY Sports
The DSL Brewers 1 squad certainly has its share of breakout talent. The players mostly came from Latin America, but the Brewers may have found yet another outstanding catcher prospect from an out-of-the-box location. The team as a whole posted a .657 OPS and a 4.42 ERA, scoring 241 runs while allowing 274. Who could be the next Jackson Chourio and Abner Uribe?
Yophery Rodriguez
To call Rodriguez a left-handed Jackson Chourio would really not be fair to Rodriguez. Rodriguez finished the season with a .253/.393/.449 line, drawing 41 walks and striking out 40 times in 178 at-bats. If anything, Rodriguez is apparently more advanced that Chourio in terms of the on-base skills. Rodriguez faded a little down the stretch, but it would not be surprising to see him get the same aggressive start at Carolina that Chourio made in 2022.
Brian Sanchez
Sanchez did not have the splashy power of Rodriguez, but he did show the ability to hit for average and draw walks with a .297/.414/.446, which came to an OPS 18 points higher than Rodriguez's. Sanchez also flashed speed and gap power with seven doubles, four triples, and eight stolen bases over 33 games.
Kevin Ereu
His batting average may have been below the Uecker line, but Kevin Ereu displayed excellent OBP skills (25 walks and getting plunked five times) and pop (eight doubles and a homer) over the course of 136 at-bats. He also flashed some excellent defense while splitting time between second base and shortstop.
Yannic Walther
Walther was signed out of Germany, and flashed some excellent defense and OBP skills while with the DSL Brewers 1, drawing 26 walks in 132 at-bats. His strikeout total was high, though. Walther's next stop is likely to be Maryvale, where Michael Franke played two seasons in 2001 and 2002.
Gabriel Colmenarez
Colmenarez was a solid starter for the DSL Brewers 1 – who did not surrender a single home run in 37 2/3 innings pitched. He didn't rack up a lot of strikeouts, but allowed only 16 line drives out of the 153 batters he faced overall.
Enniel Cortez
Cortez was arguably the ace of the DSL Brewers 1 squad, allowing only five walks all season over the course of 45 2/3 innings. He averaged over a strikeout an inning and allowed just one home run all year. He also managed to pitch a complete game in one of his eight starts.
Anthony Flores
In his second DSL season, Flores got a "promotion" of sorts to the DSL Brewers 1 squad from the DSL Brewers 2, and rewarded the Crew with a very solid season. His strikeouts per nine innings went up by almost 50%, he walked six fewer batters while pitching ten more innings, gave up just one home run, and reduced his wild pitches by two-thirds. He could be primed for a jump to Carolina in 2024.
Eric Prado
Prado was virtually unhittable, challenging Cortez for the title of ace of the DSL Brewers 1 staff. Like Cortez, his ERA was below 1.60, and he allowed 5.3 hits per nine innings. He did allow two home runs, and walked 14 batters in his 41 innings pitched, but only gave up 24 hits all season.
Overview
The DSL Brewers 1 squad has a lot of young talent that the Brewers can look forward to seeing stateside very soon, and these players have flashed some high ceilings that could lead to a rapid rise through the system. With two outfielders, a shortstop, a catcher, and four starting pitchers, this team could be a prospect wave all by itself – and the Crew has a second DSL affiliate.