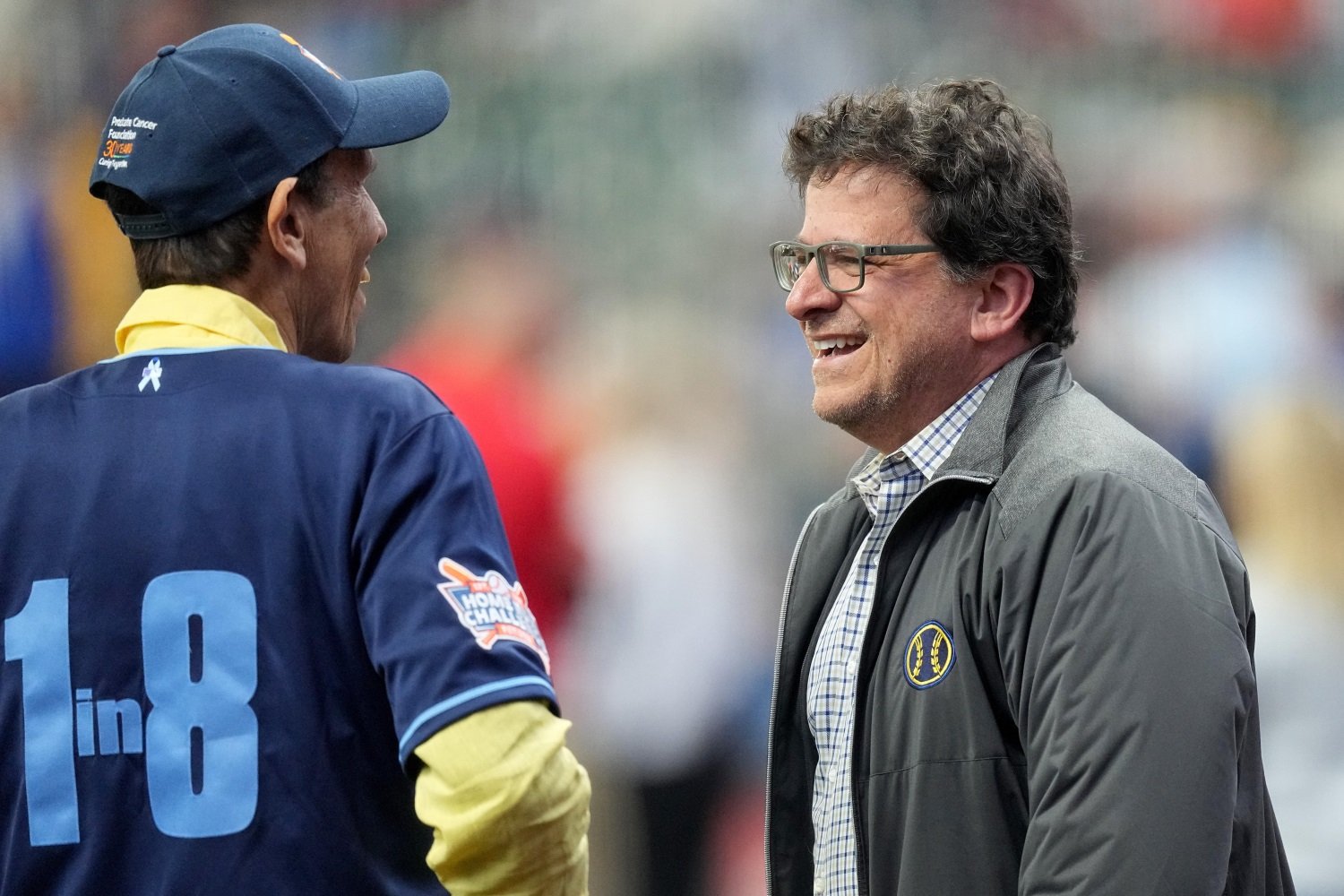 Image courtesy of © MARK HOFFMAN/MILWAUKEE JOURNAL SENTINEL / USA TODAY NETWORK
One place the team may want to consider is with their minor-league players. Yes, there were some major salary bumps from the new collective bargaining agreement, but the Brewers may be well-served to go above and beyond those minimums. This may seem counterintuitive, especially when looking at the success rate (we discussed the second and third rounds earlier, and did a retrospective on the 11th), but in fact, it could give the Brewers a crucial edge.
Even the current minor-league minimums, while much better than the past, are still quite low. Remember in 2019, when Tyrone Taylor first came up? His initial plans were for a seasonal job with FedEx, at least before he got placed on the 40-man roster for that year's Craigtember run. If one has to work a second job in the offseason, one's ability to stay in shape for baseball is compromised.
The team could give its prospects a chance to develop more by upping the minor-league salaries. Paying Rookie-level players $30,000 a year, Low-A players $36,000, High-A players $39,000, Double-A players $45,000, and Triple-A players $54,000 would come to a total of $7,722,000, assuming 28 players per Double- and Triple-A roster and 30 for the levels below that. That is $500,000 less than what Jesse Winker is being paid. The team could also up the newly required pay during spring training, and for offseason workouts, to approximately double the current minimums in the CBA.
That, of course, doesn't account for two-way contracts for players on the fringes of the 26-man active roster, but when you think about it, it evens out, because the increase from the minimums is a bit less than the $7.722 million we talked about.
The advantages of this are obvious. First, players who don't have to take an offseason job to make ends meet can focus more on baseball. As a byproduct of that, they don't have to worry about injuries during their offseason jobs, either. By being able to keep in better baseball shape, and to focus on baseball, these prospects have a better chance of panning out.
In addition, this could be a huge difference in signing players who slip a little in the draft and for attracting minor-league free agents. In the former case, the higher salaries could get that player to sign, giving the Brewers a larger talent pool–the Brewers failed to sign six out of their 21 picks in 2022, and five of 21 in 2021. In the latter case, it gives Milwaukee an edge in finding depth and getting some of the better players who go on the market. Besides, it doesn't seem smart in a 20-round draft to leave unsigned picks on the table.
There is one other advantage: The Brewers can sign a lot of minor-league free agents for a lot less than they can bring in someone to patch a hole in the major-league roster. In a way, it's like throwing darts at a board, but the Brewers have had success: Peter Strzelecki was a minor-league free agent in 2018. The Crew has also done well securing prospects from the independent leagues, too, giving them a chance to sparkle.
The Brewers can't make big waves in the major-league free-agent market, but that doesn't mean they shouldn't spend money. The best place to spend it might be on the players in the farm system, which could pay off big down the road.
Think you could write a story like this? Brewer Fanatic wants you to develop your voice, find an audience, and we'll pay you to do it. Just fill out this form.
MORE FROM BREWER FANATIC
— Latest Brewers coverage from our writers
— Recent Brewers discussion in our forums
— Follow Brewer Fanatic via Twitter, Facebook or email