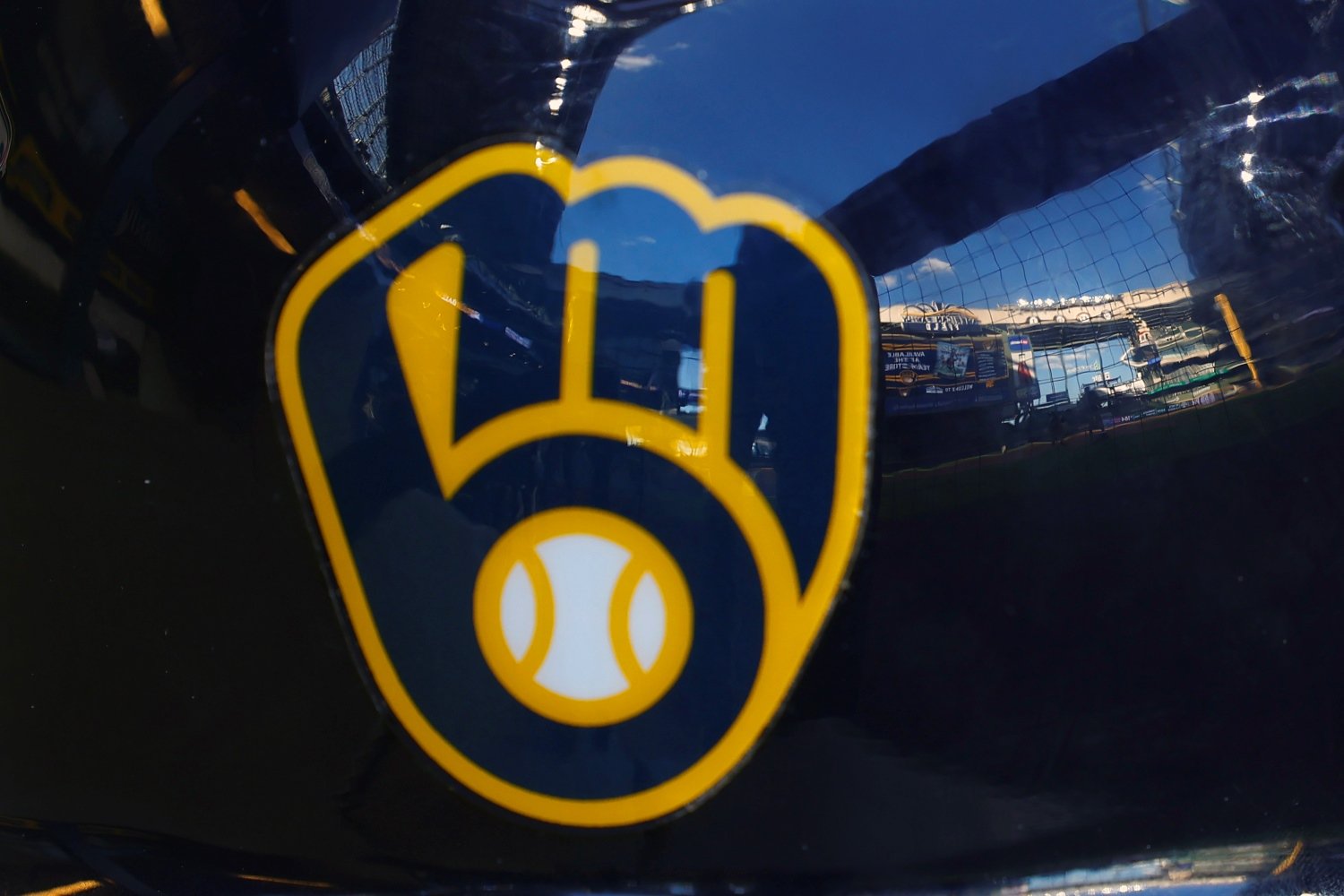 Image courtesy of © Jeff Hanisch-USA TODAY Sports
Let's lay one thing out: Each of these teams had a number of standout players who hold a great deal of promise. Even so, they're on the first rungs of a long ladder to the majors. These were smaller sample sizes as well. But let's see who were the best of the best.
Catcher
Starter: Edgardo Ordonez, ACL Brewers
Ordonez was a very solid contributor both behind the plate and in the batter's box. In 70 at-bats, he delivered a .776 OPS, with eight doubles and a home run. He also threw out 31 percent of would-be base-stealers.
Backup: Yannic Walther, DSL Brewers 1
Walther posted a .394 OBP in 102 at-bats and threw out 25 percent of would-be base-stealers. He also spent time at first base.
First Base
Starter: Gery Holguin, DSL Brewers 1
Holguin also played a lot at third base, but among those at first base, he showed decent OBP skills (24 walks in 149 at-bats) and power (15 of 35 hits went for extra bases).
Second Base
Starter: Dylan O'Rae, ACL Brewers
O'Rae posted a .523 OBP in 130 at-bats for the ACL Brewers, while adding a .362 batting average and 28 stolen bases. His promotion to Carolina was well-earned.
Shortstop
Starter: Juan Baez, ACL Brewers
Baez put together an amazing season in Maryvale, delivering a .370 batting average and 24 extra-base hits in 192 at-bats. He received a post-ACL season promotion to Carolina.
Third Base
Starter: Demetrio Nadal, DSL Brewers 2
Nadal delivered dynamic offense (1.003 OPS) in 120 at-bats for the DSL Brewers Dos squad, and added 33 stolen bases during the season.
Infield Backups
SS Filippo Di Turi, DSL Brewers 2; UT Pedro Ibarguen, DSL Brewers 2; IF Luivin Alastre, DSL Brewers 1
Outfield
Starter, Left Field: Brian Sanchez, DSL Brewers 1
Sanchez led all DSL Brewers 1 hitters with an .860 OPS. He handled both left field and right field for the team, and added eight stolen bases.
Starter, Center Field: Yophery Rodriguez, DSL Brewers 1
Rodriguez delivered a lot of power, flashed real OBP skills, and delivered defensively and on the basepaths (12 steals).
Starter, Right Field: Christopher Vasquez, DSL Brewers 2
Vasquez provided power for the DSL 2 Brewers squad, tying for the team lead in home runs, while delivering an .859 OPS in 74 at-bats.
Backups:
Reece Walling, ACL Brewers; Miguel Briceno, ACL Brewers
Designated Hitter
Starter: Satchell Norman, ACL Brewers
Norman mostly played catcher, but his bat was his calling card as he posted an .897 OPS for the Maryvale squad.
Pitchers
Starting Pitcher #1: Melvin Hernandez, DSL Brewers 2
Hernandez was the undisputed ace of the DSL Brewers 2, allowing only nine walks and one homer all season while posting a 3.33 strikeout-to-walk ratio.
Starting Pitcher #2: Enniel Cortez, DSL Brewers 1
Cortez surrendered only five walks and one home run all season, and he struck out 9.7 batters per nine innings.
Starting Pitcher #3: Eric Prado, DSL Brewers 1
Prado posted a 0.93 WHIP, based on allowing only 5.3 hits every nine innings. That was good for a 1.54 ERA. He also struck out 3.11 batters for every walk he issued.
Starting Pitcher #4: Anthony Flores, DSL Brewers 1
Flores was a fire-balling lefty who racked up 57 strikeouts in 44 2/3 innings pitched. He also posted a complete game and surrendered just one home run.
Closer: Gerson Calzadilla, ACL Brewers
Calzadilla posted four saves before earning a promotion to Carolina and then a spot on the injured list. He allowed just one home run in 36 2/3 innings pitched for the Maryvale squad, and had an ERA of 0.98.
Reliever #1: Anfernny Reyes, ACL Brewers
Reyes upped his strikeouts and reduced the number of hits allowed during his time on the ACL Championship squad. He posted a single save, but finished out seven games for the Maryvale Brewers.
Reliever #2: Osbriel Mogollon, ACL Brewers
Mogollon posted a 3.72 ERA with most of his outings coming in relief. He racked up 43 strikeouts in 38 2/3 innings pitched, and gave up only one home run.
Reliever #3: Aneuris Rodriguez, DSL Brewers 2
Rodriguez posted a 3.48 ERA and 1.16 WHIP in 41 1/3 innings pitched for the DSL Brewers 2. He only notched one save, but punched out 47 hitters and allowed only one home run all season.
Think you could write a story like this? Brewer Fanatic wants you to develop your voice, find an audience, and we'll pay you to do it. Just fill out this form.
MORE FROM BREWER FANATIC
— Latest Brewers coverage from our writers
— Recent Brewers discussion in our forums
— Follow Brewer Fanatic via Twitter, Facebook or email