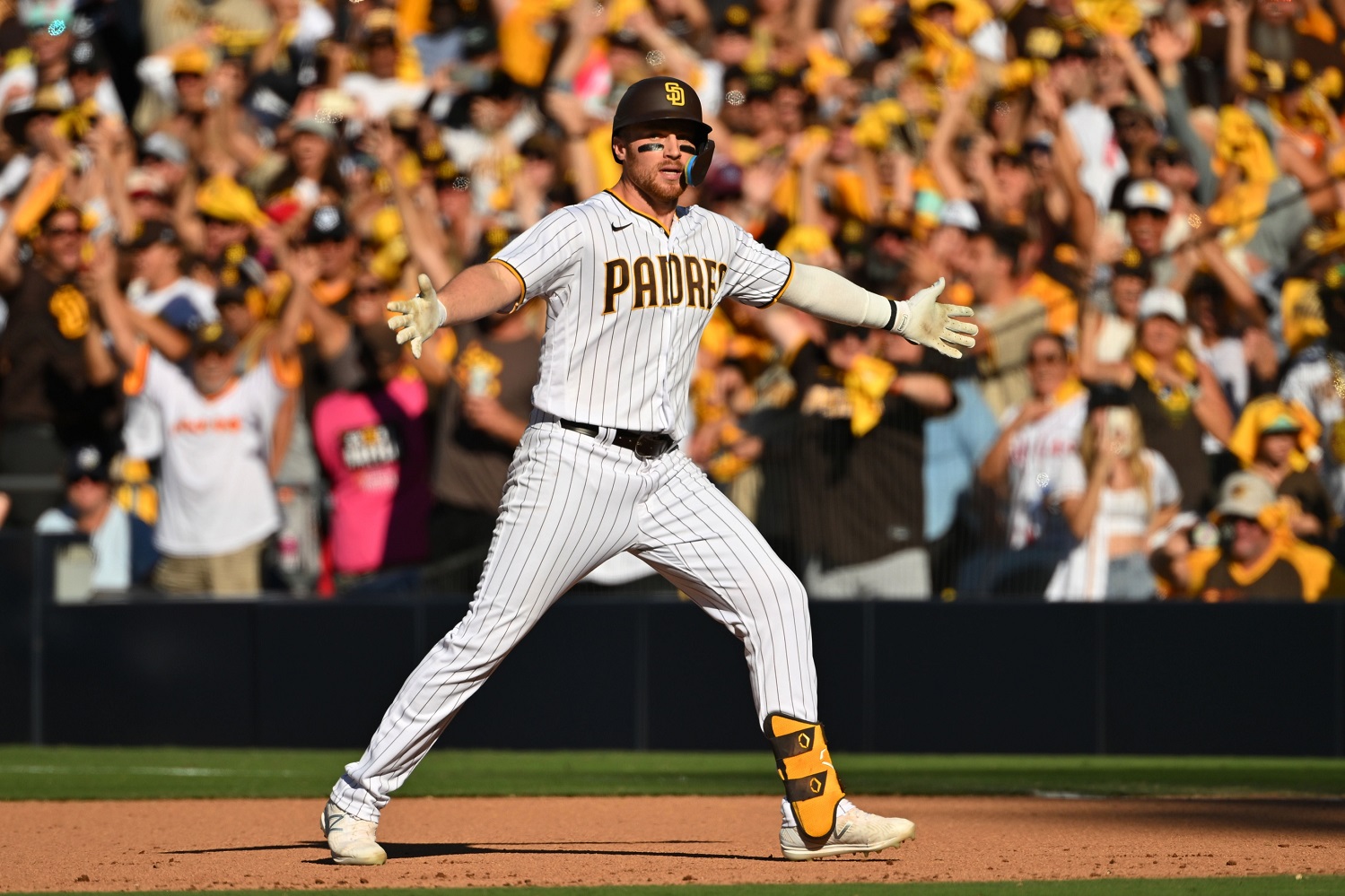 Image courtesy of Image courtesy of Jayne Kamin-Oncea-USA TODAY Sports
There are many aspects to Brandon Drury's game that fit perfectly within the Milwaukee Brewers' philosophies. And without a rock-solid third baseman readily available for GM Matt Arnold on the free agent or trade markets, adding value in other ways makes sense. Drury isn't a star, and some might argue his numbers were extremely skewed by Great American Ballpark in Cincinnati. While those assessments may be partially accurate, Drury offers plenty to the Brewers that would improve the club's lineup.
Undoubtedly, playing in a home run hitter's park in Cincy contributed to Drury's career-high 28 dingers in 2022. However, Great American Ballpark accounted for less than half (12) of his homers. A lot of his success came from simply getting a full-time opportunity. Last season was the first time Drury amassed more than 500 plate appearances in his career. Not surprisingly, he also had career-bests in RBI (87), runs scored (87), and extra-base hits (61). But it wasn't just about counting stats. Drury also posted a personal best .492 SLG and .813 OPS, good for a 122 OPS+ (meaning he was 22% better than the league average). His Statcast numbers show his strong suits in 2022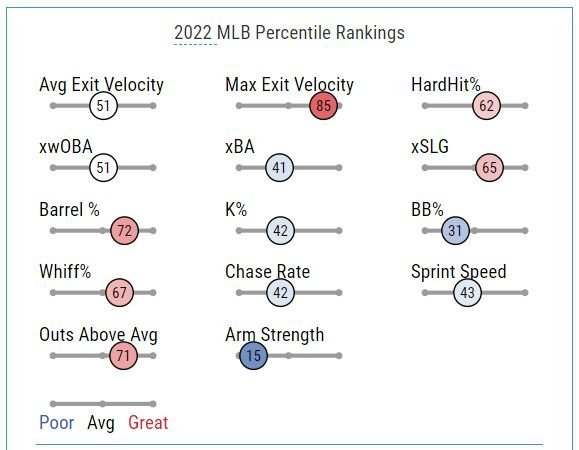 What is also encouraging to see is Drury's improvement over the past couple of years in making hard contact. An uptick in the frequency of hard-hit balls and average exit velocity shows a legit reason for enhanced numbers. Hitting the ball harder more consistently helped his batting average of balls in play (BABIP). Interestingly, despite his best production coming in 2022, that wasn't his best season for BABIP, which might indicate last year's stats were legitimate and not luck-based.

Producing against left-handed pitchers is another area where Drury can improve the Brewers' fortune. Most fans know how much Milwaukee has struggled against southpaws the last few seasons. And some may think didn't we try this "lefty masher" thing with Andrew McCutchen last season with little (if any) improvement? Yes, but Cutch was also 35 years old when the risk of a decline is much higher. Drury is only 30, and in the past two seasons, he has punished lefties, especially in the power department:
2021: .278/.297/.583/.881
2022: .299/.329/.626/.955
With the acquisition of Jesse Winker, Rowdy Tellez the current first baseman, and prospect Brice Turang possibly on the roster as left-handed bats at various positions, Drury would be another piece to complement the strong-side platoon. Therein lies the other perfect fit for the Brewers: positional versatility.
Drury can handle third base, second base, and first base defensively. He can even play a corner outfield spot in a pinch - maybe even better than Christian Yelich or Winker at this point. Assuming Milwaukee isn't adding a perennial All-Star bat to the lineup, platoons and matchups will again be the Crew's best option to optimize their offense. Moving a guy around the diamond like Drury also allows for strategic days off, injury management, and future roster moves if the Brewers look to make a deal in the offseason or at the trade deadline.
Adding Drury to the club also shouldn't break the bank. The MLB Trade Rumors staff predicted a two-year, $18 million deal for Drury. A $9 million average annual value (AAV) feels more than fair and accurate. However, with some of the contracts being handed out (Josh Bell at two years for $33 million), the Brewers might need to get creative. They could offer Drury two years at $19 million with a mutual option for a third year at $11 million, including a $3 million buyout. That would essentially guarantee Drury an $11 million AAV over the first two seasons (he would get the extra $3 million regardless).
So what concerns would people have about Drury? He did scuffle in the last couple of months when we went to San Diego. In fairness, almost every hitter who switched teams at the trade deadline also struggled to perform up to their previous levels. At the same time, he had nine doubles and eight home runs in 46 games with the Padres, suitable for a 109 OPS+. His defense also isn't spectacular at any position, and some might see him as redundant with Mike Brosseau already on the roster. Drury also doesn't help to diversify the Brewers' lineup overall since he, like others, strikes out plenty and owns a career .320 OBP. Plus, while $8-$10 million per season pales compared to other contracts, it could prohibit other moves.
I liked Drury a lot as a trade deadline acquisition with a hot bat this past season. Initially, he didn't seem like a great option (at that cost) for the Brewers in 2023 and beyond. But after a deeper look and seeing a lack of exciting offensive threats in Milwaukee's salary range, Drury actually fits well. Every player comes with his own set of risks, and it's up to the front office to figure out which ones will overcome those concerns to reap the rewards.
Think you could write a story like this? Brewer Fanatic wants you to develop your voice, find an audience, and we'll pay you to do it. Just fill out this form.
MORE FROM BREWER FANATIC
— Latest Brewers coverage from our writers
— Recent Brewers discussion in our forums
— Follow Brewer Fanatic via Twitter, Facebook or email