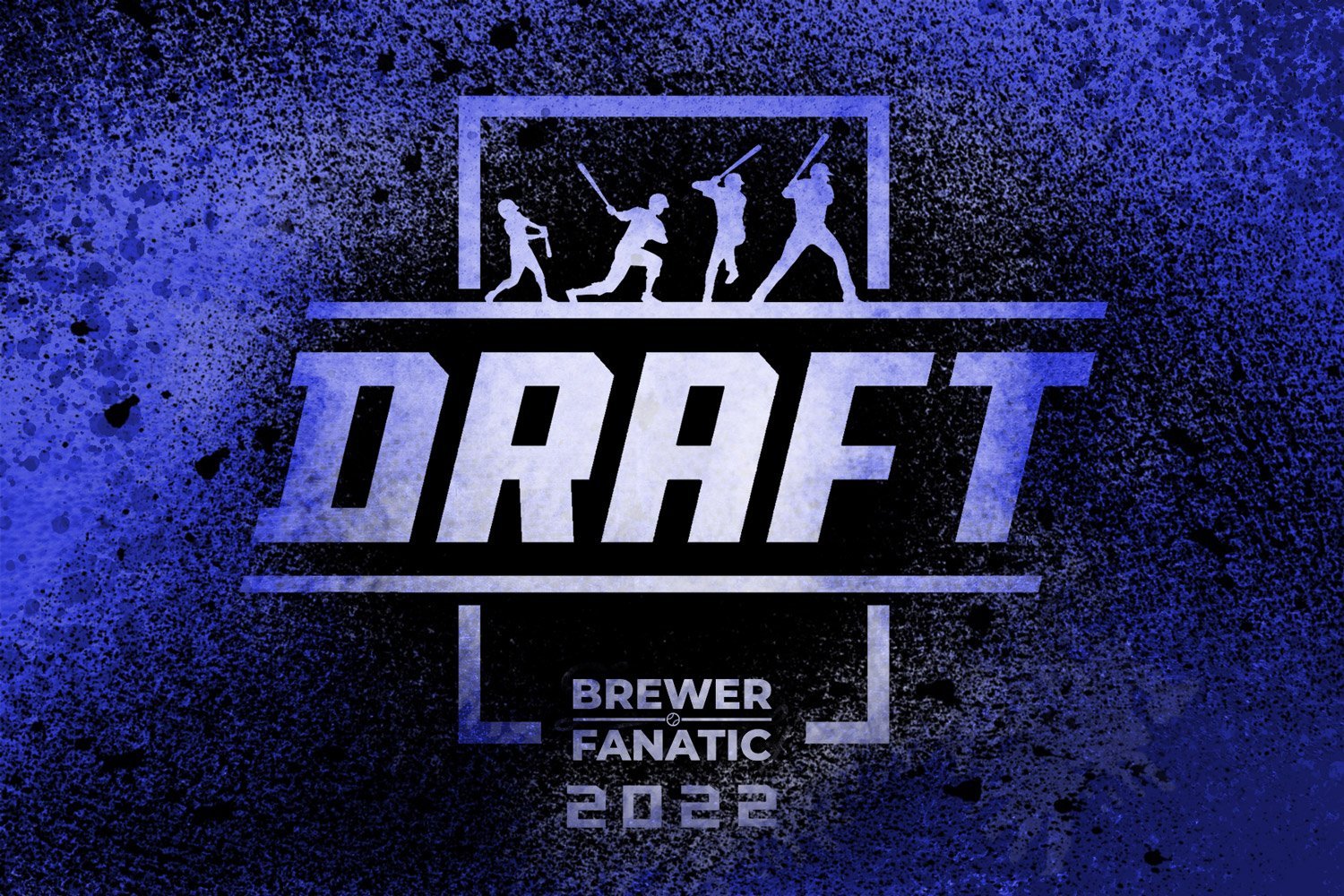 Let's kick it off. Without further adieu... Brewer Fanatic/Twins Daily Mock Draft v.2.0.
1.) Orioles - Brooks Lee, SS, Cal Poly - There's still so much uncertainty around what the Orioles may do, but, for me, Lee makes the most sense given their current set-up. They have their best prospects either in the show or on the doorstep and Lee would be able to join that group within the next couple of years. (Previous: Lee)
2.) Diamondbacks - Druw Jones, OF, Georgia prep - If the Orioles take Jones first or cut a deal with Termarr Johnson, then Jackson Holliday makes sense. But in this scenario, Jones has to go. (Previous: Jones)
3.) Rangers - Jackson Holliday, SS, Oklahoma prep - The Rangers will be happy if Holliday falls. They also would be thrilled to draft Kevin Parada if Holliday is gone. (Previous: Holliday)
4.) Pirates - Cam Collier, 3B, Chipola JC - Collier has done all he can to fly up the board and though the Pirates seem to have their left side of the infield figured out, they take the best player available. (Previous: Cole Young)
5.) Nationals - Jacob Berry, DH, LSU - Interestingly enough, after being connected to Parada for so long, Berry has become the front-runner. (Previous: Kevin Parada)
6.) Marlins - Kevin Parada , C, Georgia Tech - Marlins could go with Parada or either of the two best high-school hitters left (Johnson or Green). (Previous: Elijah Green)
7.) Cubs - Termarr Johnson, 2B, Georgia prep - Johnson may have the widest range of outcomes for any of the players projected to go in the Top 7, which makes you wonder even more about the Orioles (or someone else) cutting a deal with him. (Previous: Johnson)
8.) Twins - Elijah Green , OF, IMG Academy - While it seems like the Top 7 names are relatively set (and that includes Green), the Nationals interest in Berry pushes that list to eight names and sets Green at the Twins doorstep. They also seem more destined to land a college hitter, but that top tier has been plucked from. If given the choice (right now), I'd take Connor Prielipp over Green, but I'm not making this decision (thankfully!) (Previous: Collier)
9.) Royals - Connor Prielipp , LHP, Alabama - I had Prielipp at 14 last time (and climbing) and I don't think the climbing is done. (Previous: Brock Porter)
10.) Rockies - Gavin Cross , OF, Virginia Tech - The Rockies are in a great position to take BPA and Cross is getting a lot of love in the Top 10. (Previous: Berry)
11.) Mets - Jace Jung , 2B, Texas Tech - The Mets will select two players in the next four picks, so they have loads of flexibility, including taking a lower-ranked player here, signing them for underslot to protect themselves from eventually losing this compensation pick and being able to push another player down to them at 14. Here though, they get the best bat available. (Previous: Jung) 
12.) Tigers - Jordan Beck , OF, Tennessee - We've really entered into the land where anything's possible (i.e. welcome to the draft, pitchers!) But we're still going hitter here. (Previous: Susac)
13.) Angels - Brock Porter , RHP, Michigan - The odds suggest the Angels go pitcher her, but they could go with either a college or a prep one. Projecting a prep pitcher anywhere is risky; Porter is currently committed to Clemson. (Previous: Prielipp)
14.) Mets - Brandon Barriera, RHP, Florida prep - Whatever the Mets do (or don't do) with these two Top-15 picks is likely to be one of the main headlines of the night. (Previous: Cross)
15.) Padres - Dylan Lesko, P, Georgia prep - This is still a pick that makes a ton of sense, even though the irony of having the Mets select a player with a repaired elbow is not lost on me. (Previous: Lesko)
16.) Guardians - Daniel Susac , C, Arizona - Cleveland always seems to unearth great pitchers later in the draft, so instead of going that route, they'll take the second best catcher. (Previous: Chase DeLauter)
17.) Phillies -Robby Snelling, LHP, Nevada prep - Snelling is moving up board and this is the Phillies favorite demographic, but will Snelling choose LSU and it's new pitching coach over going pro? (Previous: Barriera)
18.) Reds - Cole Young, SS, Pennsylvania prep - The Reds don't seem to be going for it, so taking a high school middle infielder seems about right. (Previous: Justin Crawford)
19.) A's - Zach Neto , SS, Campbell - Just like I said the first time I mocked this connection, "Yep, that makes sense." (Previous: Neto) 
20.) Braves - Gabriel Hughes , RHP, Gonzaga - Hughes could go earlier for sure, but the Braves have gone college pitching for a few years, so Hughes' slide ends here. (Previous: Hughes)
21.) Mariners - Justin Crawford, OF, Nevada prep - Crawford has really impressed lately and could hear his name come off the board much earlier. (Previous: Blade Tidwell)
22.) Cardinals - Kumar Rocker , RHP, Vanderbilt/Indy ball - We're still not seeing a ton of Rocker in mock drafts, but he's been pitching again and well enough to hear his name called on the first day. (previous: Snelling)
23.) Blue Jays - Sterlin Thompson , OF, Florida - No change here. Blue Jays can add another solid bat to their stable. (Previous: Thompson)
24.) Red Sox - Tucker Toman, 3B, South Carolina prep - Red Sox have had success with prep hitters on a number of occasions. (Previous: Jett Williams)
25.) Yankees - Chase DeLauter , OF, James Madison - If the Yankees were drafting for need, they certainly wouldn't take an outfielder. But teams should never draft for need. (Previous: Hjerpe)
26.) White Sox - Drew Gilbert , OF, Tennessee - A midwest kid finds his way back home (sorta). (Previous: Beck)
27.) Brewers - Jett Williams, SS, Texas prep - An undersized infielder who is committed to Mississippi State. Williams is going to get by with quick, clean actions. (Previous: Rocker)
28.) Astros - Jud Fabian , OF, Florida - When I really like a match, I have a hard time changing it. (Previous: Fabian)
29.) Rays - Cade Horton , RHP, Oklahoma - No one improved their stock more in the last few weeks than Horton. (Previous: Carson Whisenhunt) 
30.) Giants - Cooper Hjerpe , LHP, Oregon State - You could see any number of college pitchers going in the back half of the first round. Hjerpe is perhaps one of the safest of them all. (Previous: Peyton Pallette)
There it is. What do you think?
Think you could write a story like this? Brewer Fanatic wants you to develop your voice, find an audience, and we'll pay you to do it. Just fill out this form.
MORE FROM BREWER FANATIC
— Latest Brewers coverage from our writers
— Recent Brewers discussion in our forums
— Follow Brewer Fanatic via Twitter, Facebook or email