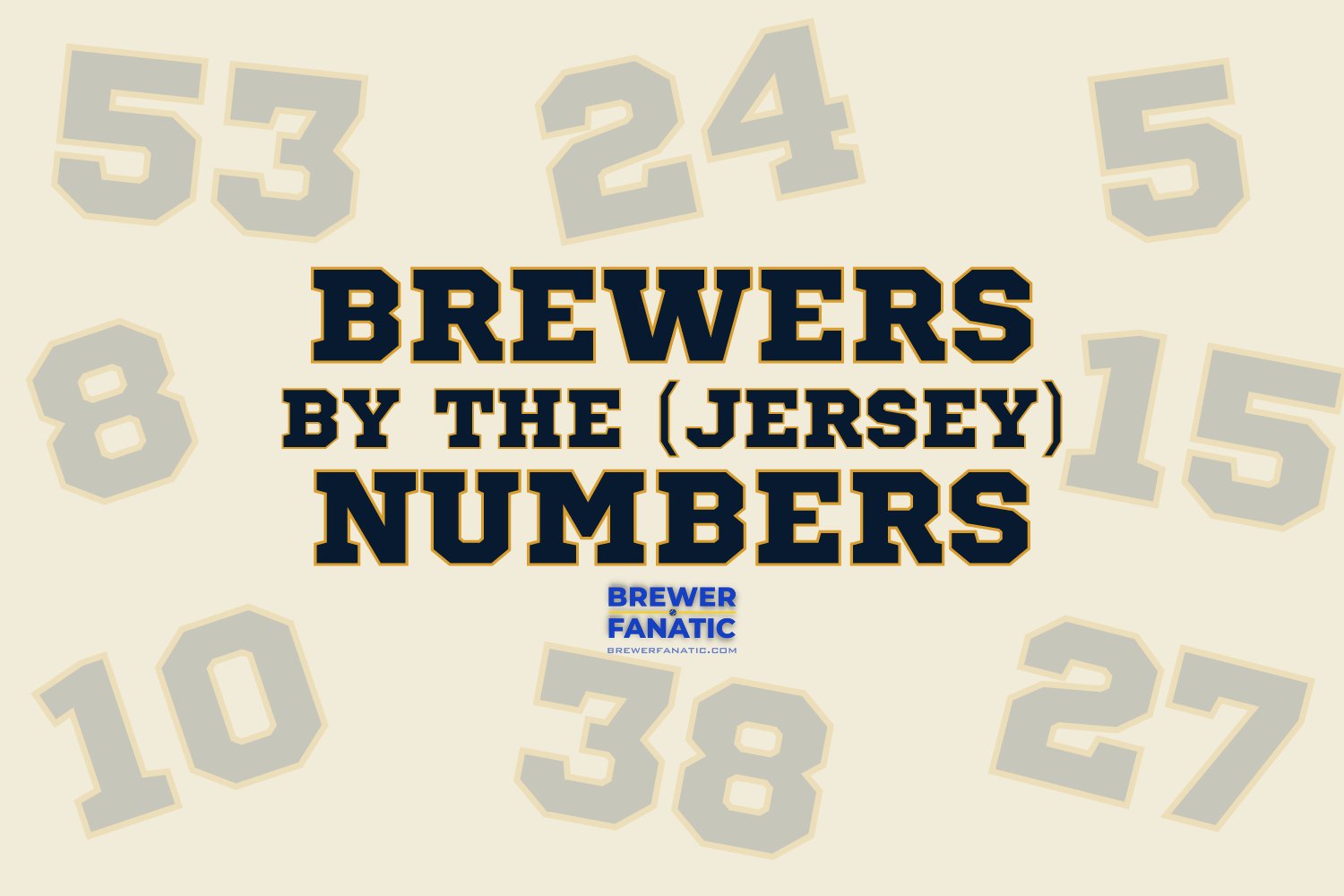 Image courtesy of Brewer Fanatic
If you think about it, there are only a few meaningful fifty-threes in active Milwaukee professional sports franchise history.
The Bucks have only seen the number worn by five players, the longest-tenured of which being Alton Lister from 1982-86, and in a return visit in the 1995-96 season. The Packers (who played in Milwaukee, a bunch) had 25 different wearers, but do you remember anyone besides George Koonce and maybe Nick Perry? Do you remember that Jonathan Garvin has worn it for Green Bay for the last three seasons? The Milwaukee Admirals don't have anybody currently wearing it, nor is it retired for any reason.
No, baseball is the only professional sport that has a meaningful 53. That 53 would be 1953 -- the year the Braves franchise moved to town from Boston. Of course, the only World Series win for the city of Milwaukee (at least for now) belongs to that franchise.
Few people who might be stopping by Brewer Fanatic remember that year, though. My mother was born later. You'd likely have to be an octogenarian to recall memories from that first Milwaukee Braves season vividly.
That said, the first thing I think of when I hear "sportzball+53" is the longest wearer of the jersey number in Milwaukee Brewers franchise history...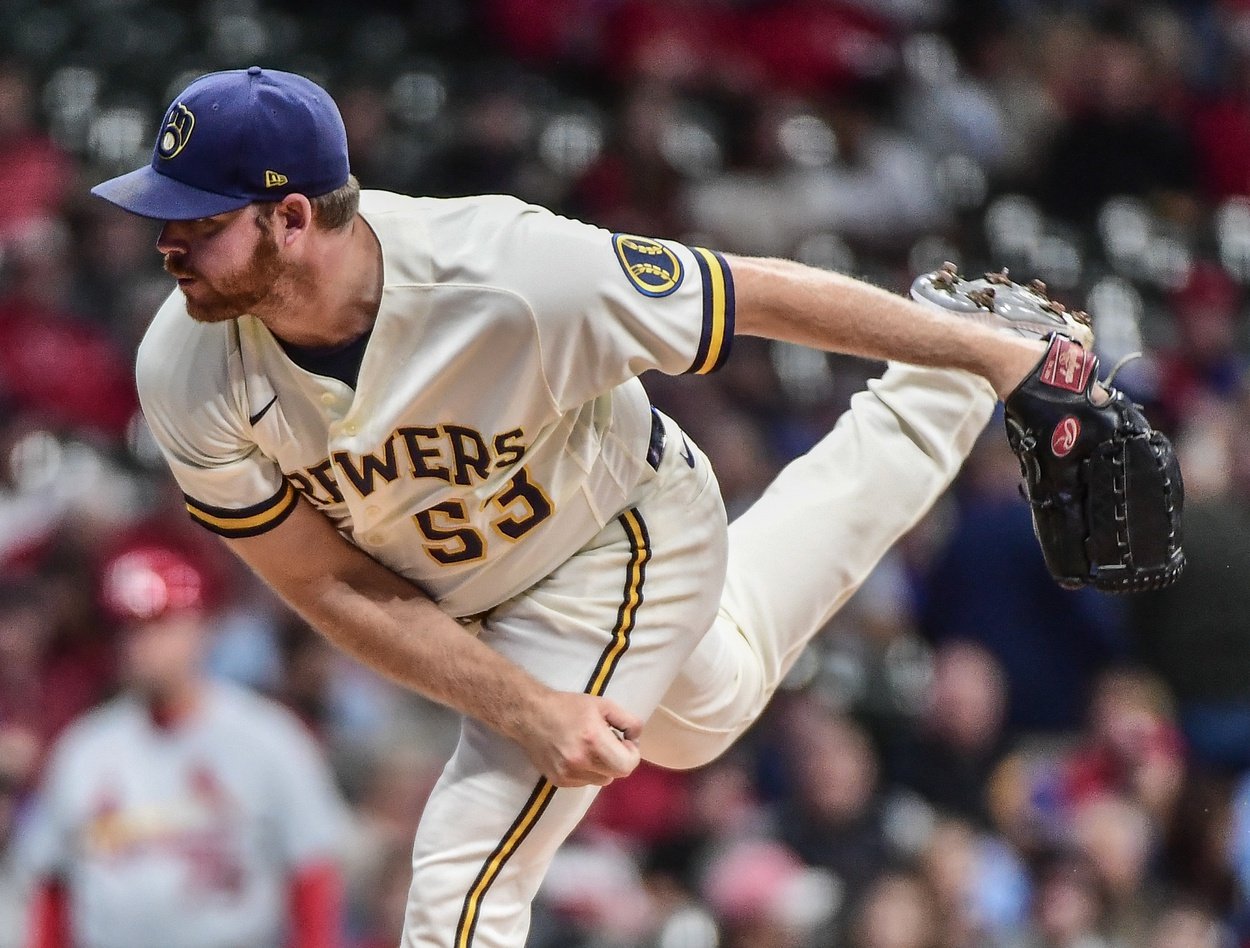 Brandon Kyle Woodruff will be 30 years old by the time he officially reports to Spring Training in Arizona in 10 days. Knowing "Woody" as we do, he'll be early. His work ethic is well-renowned among those who pay attention to the team. He was getting work this winter early and often, as evidenced by social media.
Woodruff was a 5th-round draft pick in 2011 out of high school by the Texas Rangers but chose not to sign and instead honored his college commitment to Mississippi State. The Brewers drafted Woodruff in the 11th round in 2014, and he signed his professional contract that summer. Starting his pro career immediately, Woodruff appeared in 14 games for the rookie ball Helena Brewers in 2014. An entire season of A-ball in 2015 as a Brevard County Manatee continued a steady rise through the system. 2016 began in High-A and finished back home in Mississippi at Double-A Biloxi. Entering 2017, Woodruff was likely to make his MLB debut at some point that year. He spent time with Triple-A Colorado Springs but made his big league debut on August 4, 2017.
It wouldn't be until 2019 that Woodruff truly stuck in The Show, but even that season saw him deal with injuries and only make 22 starts. The COVID season notwithstanding, Woodruff finally had a full and traditional MLB season in 2021 which saw him make 30 starts and pile up 179.1 innings.
A theory in baseball, most publicized by Tom Verducci, worries about innings increase on pitchers from one season to the next. But, the idea is that pitchers who see too large of an increase from one season to the next often feel the effects of the increase in the following months. Either they wear down before the end of the bigger season, or the pitcher's health impacts the following season.
Woodruff saw his total increase from 73.2 innings in 2020 in the aforementioned 179.1 innings in 2021. That is an astronomical leap, according to the theory referenced. In 2022, Woodruff would lose time to injury. Who's to say precisely if it was related, but the idea exists for a reason? It often holds.
Still, around his injury and rehab, Woodruff made 27 big league starts to a 3.05 ERA in 153.1 innings. He struck out 190 batters while walking just 42 opposing players. His 1.07 WHIP, 3.08 FIP, and many other supporting numbers help to evidence that Woodruff's results were true to his expected numbers based on his execution. As such, most projection systems show Woodruff is expected to post more of the same high-level performance in 2023.
Once an Opening Day starter in his own right, Woodruff is now 1B to Corbin Burnes' 1A in manager Craig Counsell's rotation, but he would be a true number one on plenty of teams around the league.
Contract Status: Woodruff is arbitration-eligible again for the 2024 season. He will be a free agent following the 2024 season if no long-term extension is reached. As for 2023...
2023 Outlook: Perhaps the one thing to worry about when it comes to Woodruff's outlook is that 2022 was the first season in his career that he allowed more fly balls than ground balls. If that should continue trending in the wrong direction, Woodruff might become more prone to the home run ball than anybody would like. Then again, solo home runs rarely kill a team, and Woodruff didn't allow many multi-run dingers in 2022. That counter-trend will need to continue if the home run rate rises due to a higher fly ball rate (43.4%).
I consider it too concerning to project Woodruff to be terrible by any means, but it's something to keep an eye on if he gets out of the gate with some skewed statistics, especially in the season's colder months.
Think you could write a story like this? Brewer Fanatic wants you to develop your voice, find an audience, and we'll pay you to do it. Just fill out this form.
MORE FROM BREWER FANATIC
— Latest Brewers coverage from our writers
— Recent Brewers discussion in our forums
— Follow Brewer Fanatic via Twitter, Facebook or email