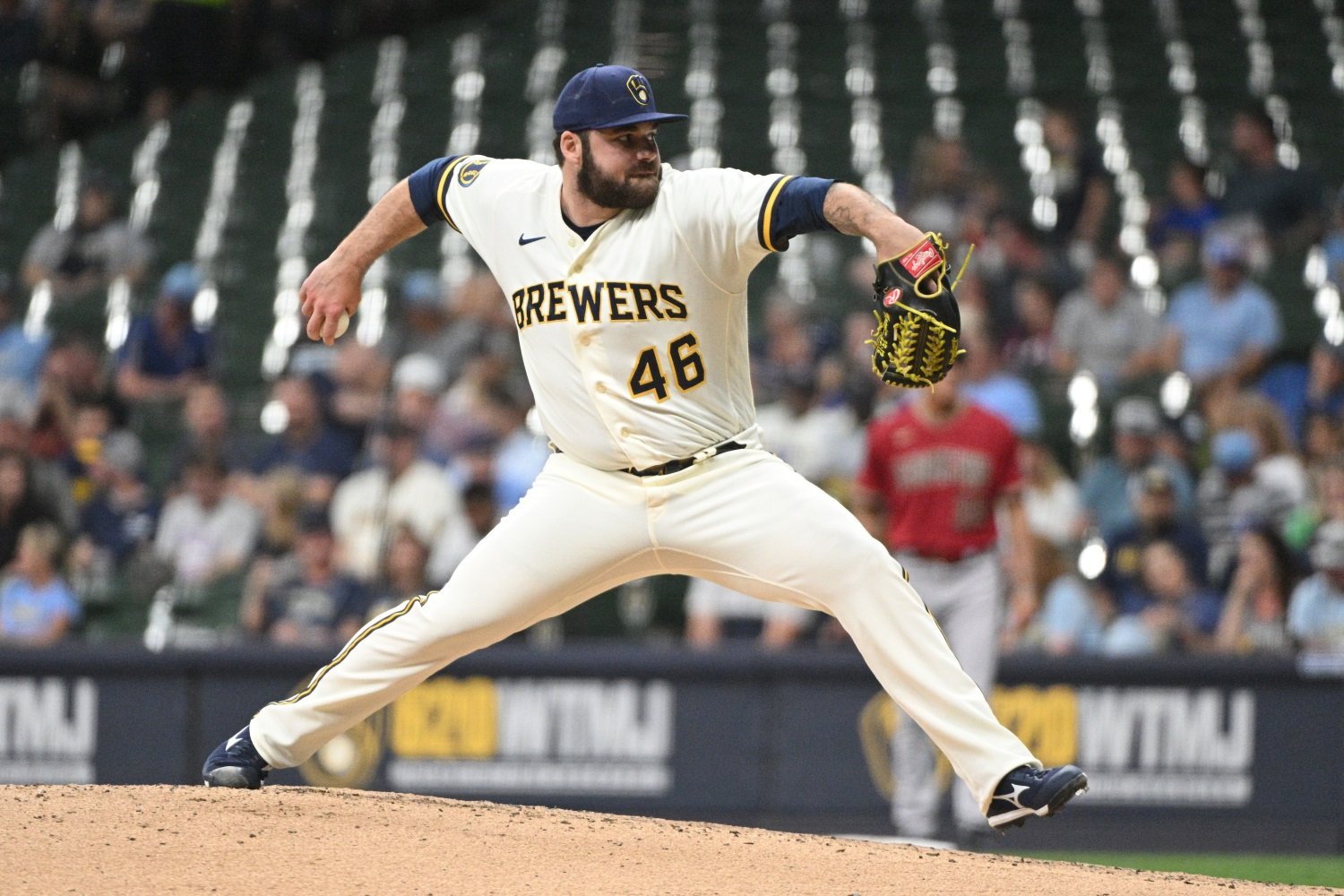 Image courtesy of © Michael McLoone-USA TODAY Sports
Is it possible to have both a below-average cutter and an above-average one? In this era of pitching analysis, it certainly is. Bryse Wilson is proof of the concept. Though he still hasn't found a pitch that allows him to rack up strikeouts, he's learned to manage contact in a more consistent way than he had in any of his previous big-league stints.
It's the cutter that has fueled that success, but interestingly, it's hard to pinpoint what makes that offering special for Wilson. Of the 101 pitchers who have thrown at least 100 cutters this year, Wilson lies shockingly close to the average in velocity on the pitch, and in both horizontal and vertical movement. He gets an above-average number of whiffs per swing, but batters swing at the pitch at a below-average rate, so his actual whiff rate on it is average. When batters don't swing at the pitch, it's called a strike at exactly an average rate.
That accretion of average attributes makes for a pitch cutting-edge pitching metrics find unimpressive. The Pitching+ suite of numbers uses release point, spin rate, movement, velocity, and location to evaluate pitchers' offerings, and it only rates Wilson's cutter as a 95 (where 100 is average, and higher is better). At the same time, opponents are only hitting .175 against the pitch. By linear weights, the cutter has been worth 3.9 runs above average for Wilson this year, good for 18th in all of baseball. That statistic is cumulative, too, so the fact that most of the pitchers above him have thrown more cutters than he has means he's had something more like a top-10 cutter in the league.
Which thing is true? Frustratingly, it's both. Wilson has gotten lucky on the cutter this year. It's not yielding an exceptionally high groundball rate. The .182 BABIP hitters have racked up against it is unsustainable. The pitch modeling metrics are right, on that level.
On the other hand, there are things that aren't yet worked into those models, and anyway, pitching is more than optimizing things to fit a model. Some of the things Wilson does well lie outside the vision of Pitching+ and similar tools.
For one, Wilson uses a four-seam fastball and a sinker, in addition to the cutter. The three pitches have very similar spin axes and spin rates, which make them all look very similar to a batter out of his hand. Because of Wilson's grips and seam-shifted wake, though, they move differently.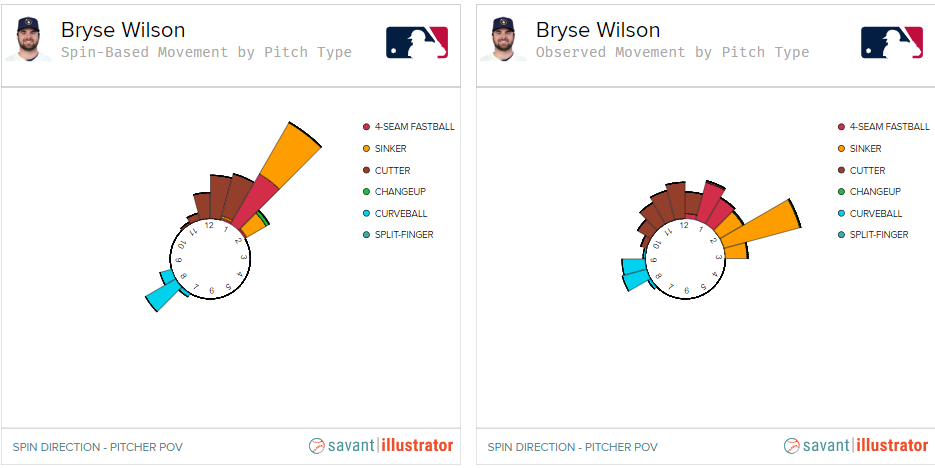 This is why the addition of the cutter has been so important for Wilson. He's still only striking out 19 percent of opposing hitters, which is well below the average rate for relievers in 2023, but the frequency of hard contact against him has ticked down this season. Hitters are squaring the ball up much less often, because that slight misidentification of pitches results in the ball crawling up toward the handle or running out to the end of the bat. 
Much of Wilson's value to the Brewers' bullpen lies in his versatility. He can (and often does) work multiple innings, and he comes back relatively well when called upon with limited rest. The team doesn't need him to come in with runners on base and get pivotal strikeouts, or to dominate the best hitters in the opposing lineup. They need him to eat innings and save other pitchers on the roster in medium-leverage spots, when there's a margin for error but a pitcher who will abuse that margin could cost them the game. He's a supplemental piece, but an important one. In that way, his role on the team is similar to the cutter's role in his arsenal. The odd paradox of that role--that it can be both very valuable, and expendable--also reflects the inability of metrics to agree on the value of the pitch.