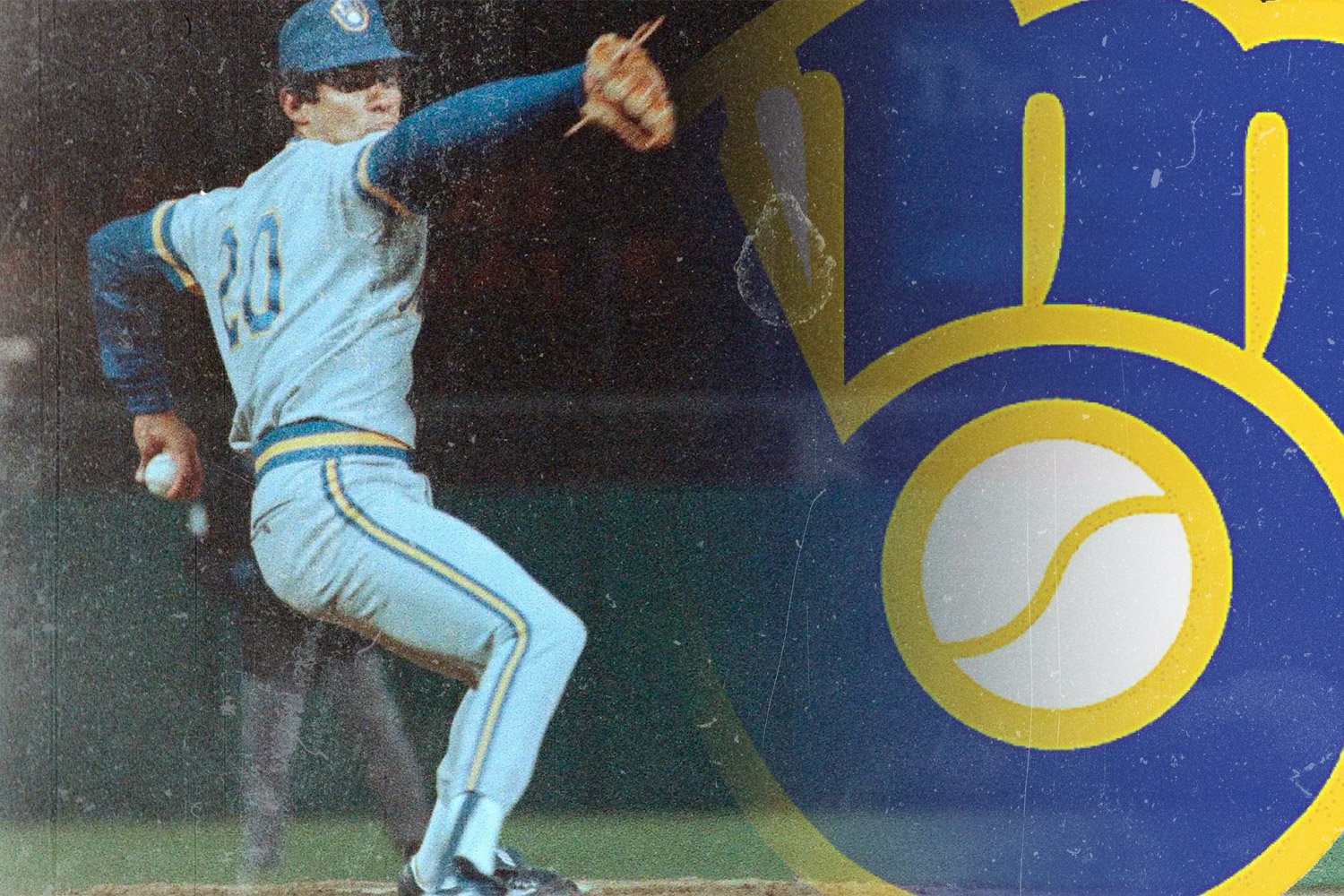 Image courtesy of Brewer Fanatic
It was a cold and windy night in Baltimore. The sky was a MIDNIGHT BLUE. The Brewers were riding an eight-game win streak to start the season. TONIGHT TONIGHT TONIGHT, Juan Nieves was on the mound to face the Orioles. The game started off as a pitcher's duel, with both Nieves and Baltimore starter Mike Flanagan throwing three scoreless innings to start the game. Both had a NOTHING'S GONNA STOP US NOW mentality.
The Crew got on the board first with a Dale Sveum home run in the fourth inning. It was a SIGN O' THE TIMES as Sveum would come up huge a few days later on Easter Sunday to resurrect the Brewers' win streak.
The fifth and sixth innings rolled by. The Crew maintained a one-run lead and Nieves had allowed no hits. Of course, one doesn't mention a no-hitter while it's in progress. One dances around the topic more awkwardly than they'd dance with THE LADY IN RED. The Crew added two runs in the seventh inning and three more runs in the eighth frame and whether we wanted to talk about it or not, Nieves was RIGHT ON TRACK for a no-hitter. Brewers fans watching at home shouted LET'S GO!
It was now THE FINAL COUNTDOWN. Nieves was able to do the unthinkable as he closed out the ninth and pitched the first no-hitter in Brewers history. The game ended on a great defensive play by Robin Yount. DON'T DREAM IT'S OVER! In fact, all night the Crew's defense said LEAN ON ME to Nieves as great plays were also made by Sveum and Tom Paciorek.
Let us not forget Bill Schroeder who caught the historic no-hitter. There's no doubt he and Nieves enjoyed THE FINER THINGS following the game. This wasn't a case of WITH OR WITHOUT YOU. It was a true team effort. One that will never be forgotten. 
3