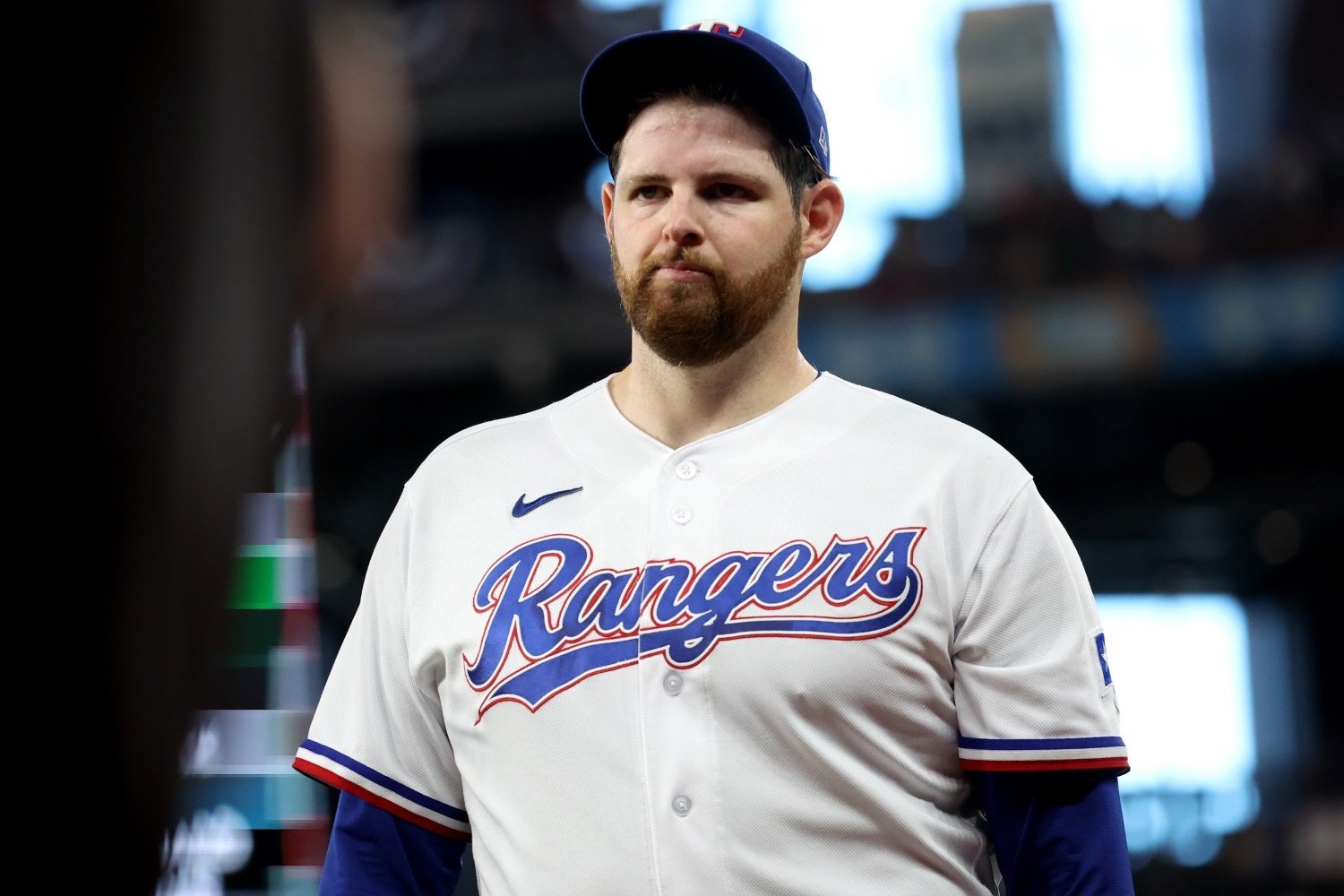 Image courtesy of © Kevin Jairaj-USA TODAY Sports
With Brandon Woodruff on the shelf for 2024, there is a glaring hole in the formerly formidable Brewers starting rotation. Corbin Burnes and Freddy Peralta were stout on the bump in 2023, and they form the spine of a fine starting corps for next season. Take out Woodruff, though, and a daunting chasm emerges between a sturdy front of the rotation and an underwhelming back half. It's enough to send a frisson of fear from the back of Mark Attanasio's neck all the way down to his wallet, but the Brewers need to consider chasing a dependable starter in free agency.
The top two arms on the market this winter will be presumptive NL Cy Young winner Blake Snell and Nippon Professional Baseball import Yoshinobu Yamamoto. Snell, who will turn 31 in early December, will enter free agency on the heels of his second Cy Young Award-winning season. He's a strikeout machine and an elite suppressor of hits. Of the 89 active pitchers with at least 800 career innings pitched, the only ones who have allowed a lower opponents' batting average than Snell are Kenley Jansen, David Robertson, Clayton Kershaw, and Jacob deGrom. The same goes for opponent slugging average. However, Snell issues a lot of walks, and has often struggled to work deep into games during his career (thanks to pitch counts that pile up quickly behind those control issues). The price tag on Snell is also likely to be prohibitive for the Brewers--it could exceed $200 million over six or seven years.
Yamamoto doesn't have any particular warts. His command and control are superb. With a deep arsenal and good (if not quite overwhelming) velocity, he should strike out plenty of hitters, without walking many. He also just turned 25 years old in August. The catch, then, is that he's very likely to be the highest-paid starting pitcher on this winter's market. Unless Steve Cohen executes a hostile takeover, the Brewers aren't going to be in play for anyone that pricey.
Nor does Aaron Nola seem like a great fit for the Crew. While he does loosely align with their preferred styles and have an impressive track record, he should command a nine-figure deal that spans at least six years on this market. That's a bit much, given some of the warts he's shown even during his best campaigns. Though on a much shorter deal, Sonny Gray is similarly likely to get more on a per-year basis than his outlook (as a smallish hurler in his mid-30s) warrants.
The next tier of starters is where the Brewers figure to have an opportunity or two. There are two left-handed starters there who seem to hit the sweet spot for which Milwaukee could be aiming in their quest to replace what Woodruff won't be around to give them. Both will be 31 years old next year, and both are ineligible to receive a qualifying offer--unlike Snell, Nola, and Gray. That means that the Crew can sign them without giving up a draft pick in 2024, making them especially attractive options.
Jordan Montgomery is the more visible of the two at the moment, which makes him the more obvious choice. His curveball has been one of the stars of this postseason, but for those with long memories, it's not the first time he's popped up on the national stage this way. Way back in 2017, when he first cracked the Yankees' rotation, Montgomery showed off a hook that baffled opposing hitters. It's not dominant in the way one might expect, based on modern pitching analysis orthodoxy, but it's dominant, nonetheless. Montgomery has faced over 900 batters this season, between a full regular-season workload and an often dazzling playoff run, and since joining the Rangers, he's walking roughly 4.5 percent of the batters he faces, while striking out plenty and limiting power.
Obviously, in that process, Montgomery has made himself quite a bit of money this year. He's going to get at least a four-year deal, and it could stretch to five or six if someone is unexpectedly high on him. Without elite strikeout stuff or high velocity working for him, though, he'll be dinged a bit on both upside and perceived staying power. That could swoop him down into the 2024 version of the price ranges in which the Brewers were able to snatch up guys like Jeff Suppan, Matt Garza, and Lorenzo Cain in seasons past.
We should assume, though it will be several days before we know for certain, that Eduardo Rodriguez will opt out of the $49 million he would be guaranteed over the final three years of a five-year pact he signed two winters ago with the Tigers. If so, he'll become a free agent, and he's essentially a more volatile version of Montgomery. He strikes out more batters than does Montgomery, but he also walks more of them. Injury trouble has plagued him more consistently than Montgomery, too, so while he's still easily worth more than $16.3 million per year, he's unlikely to get what Montgomery will on the open market.
Of the two, Rodriguez seems like an easier fit for this roster, and perhaps a more natural one for the existing Brewers pitching infrastructure. His lower price tag would make it easier to squeeze him into a tight budget, and his pitch mix and delivery match the predilections of Chris Hook and company (to the extent that they even have them) better than do Montgomery's. However, there are some key variables for which we can't yet fully solve. If the Brewers trade Burnes, they're likely to get someone who can help immediately in return, but it's more likely to be an inexpensive hitter than a reliable starting pitcher. Thus, it could make more sense to sign Montgomery in that case. He'd soak up some of the money saved by dealing Burnes, take the big righty's place in the long-term rotation outlook, and lend the team whatever upside is lost by giving up a former Cy Young winner.
Furthermore, while Rodriguez might slightly better fit a staff coached and supervised by Hook, we don't yet know whether Hook will be the pitching coach next year--or what other changes might take place in the coaching staff. If Craig Counsell leaves as a free agent himself (be it to New York, Cleveland, or elsewhere), there are plenty of ways a new order might emerge within the Brewers' player development system, even at the big-league level. We also don't yet know how many staffers from the front office might leave to join David Stearns in New York.
All that said, either Rodriguez or Montgomery would be a welcome addition to the rotation of a team whose goal should be to defend their division crown next year. They might be out of the club's price range, but there are various scenarios in which one or both are available at a palatable cost. Do you think this is the right place to allocate such significant resources? Is there another free-agent starter on whom you have your eye? Let's talk about it.
Think you could write a story like this? Brewer Fanatic wants you to develop your voice, find an audience, and we'll pay you to do it. Just fill out this form.
MORE FROM BREWER FANATIC
— Latest Brewers coverage from our writers
— Recent Brewers discussion in our forums
— Follow Brewer Fanatic via Twitter, Facebook or email