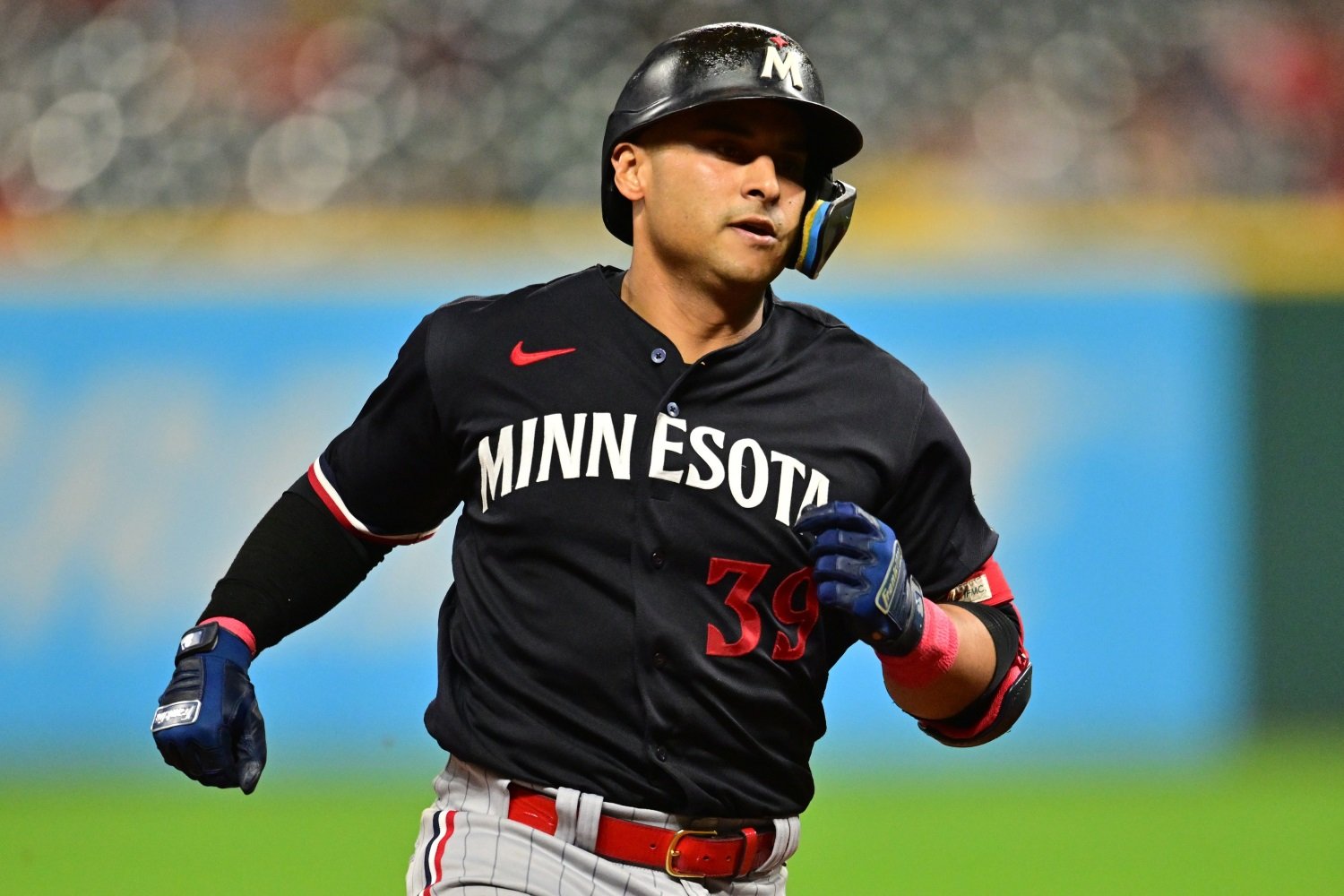 Image courtesy of © Ken Blaze-USA TODAY Sports
To be very clear, right up front: this is no definitive ranking. Nor is it a simple ranking of the best free agents, or the ones the Crew are most likely to sign. Rather, what I'm attempting here is to rank the 50 available players whom the Brewers would most help themselves by signing--balancing the short term and the long term, the talent of the players and their price tags, the realities of the team's budget and the aspirations and demands we should all put on Mark Attanasio when it comes to spending on his team. 
Without further ado, then, let's tackle the bottom 10 players on the list I created. (Obviously, these are far from being the 10 worst fits I see for the Brewers in free agency. A great many players don't make the list at all. These are just the worst of the best. If I ranked a player, I think the Brewers have a realistic chance to sign them, and that there's a contract to which they could ink him that would be good for the organization.)
50. Rich Hill, LHP
The grand old man of the mound will turn 44 during spring training. He's pitched for 13 teams in a career spanning almost two full decades, but the Brewers aren't yet on that list. At last check, he was pondering a partial season of work, a la Roger Clemens at around the time Hill was breaking into the league. This Brewers front office is comfortable patching together the pitching staff in a rolling sort of fashion, and they do it brilliantly. This would be a fun and potentially profitable one-year, low-dollar deal.
49. Vince Velasquez, RHP
After a promising fistful of starts with the Pirates last spring, Velazquez was part of the cascade of injuries that derailed Pittsburgh so badly early in the summer. He's getting old, but has always had a live arm, good athleticism, and solid makeup. He should be ready to pitch in the majors again by the end of June, and a cheap two-year deal could capture some upside for the Crew and deepen their rotation mix for the medium-term future.
48. Martín Maldonado, C
Sometimes, when things are a little bit hard, it's nice to see a familiar face and share the struggle with them. If the Brewers are going to encounter adversity in 2024, it would be helpful to have a stolid, profoundly respected veteran presence behind William Contreras at catcher. Maldonado can't hit, and he's not the defensive force he was when last he donned Brewers colors, but he's an expert game-caller and an extra coach in the dugout each day. To get him, though, Milwaukee would surely need to convince him that they intend to contend. We all expect that, anyway, no matter what Ken Rosenthal says.
47. Gio Urshela, 3B
Given the platform of tools and skills from which he was starting, the pelvic fracture that ended Urshela's 2023 could prove to be a career-altering (or even a career-ending) injury. If not, though, he'll be a tremendous value. Imagine if Abraham Toro could actually do all the things every baseball person inexplicably believes he can do, without evidence. That's what Urshela has done for the last half-decade, when healthy. He's a bargain-bin option to fill third base, but a huge clubhouse asset and a potentially helpful piece in the right infield mix.
46. Zach Plesac, RHP
Since going AWOL and mouthing off about it afterward during the COVID-constrained 2020 season, Plesac's career has gone relentlessly backward. He spent most of 2023 in Columbus, instead of Cleveland, and the results weren't even pretty there. Still, there was so much promise there a few years ago that the Brewers could try bringing him back to the corner of Lake Michigan where his uncle enjoyed his greatest success and shoving him into the pitching lab. It'd have to be a flier, but it would be one with greater upside than most.
45. David Peralta, LF/DH
Coming off a fairly lousy season with the Dodgers, Peralta is a thoroughly unexciting potential answer on the long side of a DH platoon for 2024--unexciting, but not uninteresting. He still hit the ball hard in 2023. He got pull- and swing-happy this year, but those are things the Brewers ameliorate well, in general. He'd be much cheaper than Jesse Winker was in 2023, and at least as likely to return positive value.
44. Jared Walsh, 1B/DH
A Brookfield native, Walsh could use a sense of home and belonging, however unlikely it is that he'd spend the whole season with the Crew. His career (which included 64 extra-base hits and an All-Star appearance as recently as 2021) has been wrecked by neurological problems that have yet to be adequately explained. You have to hope, principally, that he can find some answers and enjoy a full life from now on. If he makes it back from this and regains his stroke, though, it would be wonderful if he did so with the lefty thump-hungry Crew.
43. Donovan Solano, 1B/2B/DH
It's probably too generous to list Solano as a second baseman, at this stage of his career. He did play 117 innings there for the Twins in 2023, though, and he played another 117 at third base. It's not the sexy kind of versatility, because Solano is a stocky and slow-footed 36-year-old, but it counts. All of that is in support of a solid, consistent right-handed offensive profile, too. He's shy on power, but the Brewers sometimes help older hitters correct that flaw, and they could have Solano for less than $3 million as a general-purpose bat to lengthen their lineup and mash lefties.
42. Martin Perez, LHP
A year removed from playing on an accepted Qualifying Offer, Perez might be lucky to find 40 percent of that money on this winter's market. His strikeout rate cratered in 2023 and the previous year's home-run prevention proved to be a blip, not a newfound skill. Even so, Pérez is a rubber-armed southpaw starter who can eat innings, buoy a clubhouse, and occasionally string together a handful of solid outings.
41. James Paxton, LHP
His eternal remit is to stay healthy. When he does, he's spooky-good, even in a diminished mid-30s form. Last year, he debuted in early May, made 10 starts before the All-Star break in which he posted a 2.73 ERA and a 29-percent strikeout rate--and then pitched hurt for a while before shutting it down at the beginning of September. His second-half ERA was 6.98. To Pérez's underwhelming reliability, he is an answering volley of exhilarating volatility. The injury that truncated his season was a knee problem, but he's too old and his health record is too checked to give him credit (or any extra money) on the basis of it not being an arm problem.
How would you rank these 10 options? Which do you like or dislike for the Brewers, without knowing what other moves they might make? Talk it out in the comments, and come back tomorrow for the next 10 names in the countdown.