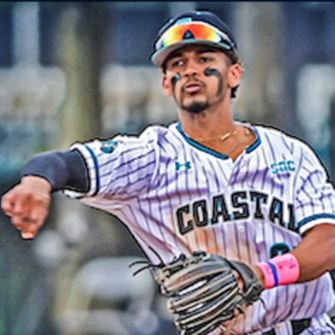 Bats: R / Throws: R
Age: 22
Slot Money: $2,701,900
Signing Money: $2,050,000
Scouting Report
Drafted 27th overall, Eric Brown is an exciting shortstop from Coastal Carolina. With average tools across the board, Brown projects as a solid regular.
Brown has a phenomenal ability to put bat to ball and has hit everywhere he's played. He doesn't have a lot of power, but may still develop into that. His set-up at the plate is a little different and reminds some of Craig Counsell.
Defensively, Brown was considered one of the best in the collegiate ranks. He's very quick and athletic enough to stick in the middle of the infield.
Says VP of domestic scouting, Tod Johnson, of Brown:
Quote

"It's his well-rounded game as far as being both an offensive contributor as well as, we think, a pretty good defender. We like guys that can stay in the middle of the field. And we love the kid. He's a good kid, as well, and a hard worker. All the stuff we have on his character is really good. We talked a lot with his coaches and that kind of thing and dug deep on that. So, pretty excited about all that, those parts of it. The combination of those things was what really pushed us there with him."
See all » Eric Brown Jr. Articles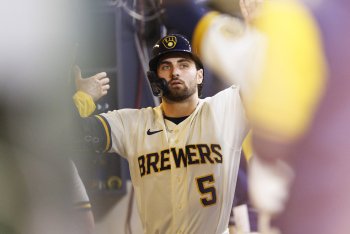 We're into the top half of the 2023 Milwaukee Brewers' top 20 prospects. The system's depth is impressive, and there are many reasons to be optimistic about this franchise going forward.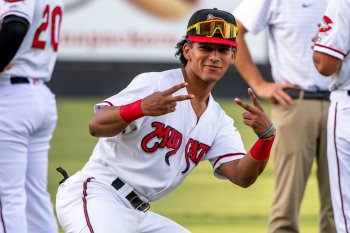 In Part 2 of our conversation with Milwaukee Brewers first-round pick, shortstop Eric Brown, Jr., we discussed his time at Coastal Carolina, his development, the draft, and the beginning of his professional career in the Brewers organization.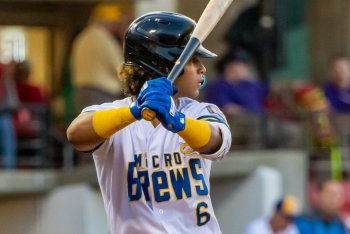 With the 27th overall pick in the 2022 MLB Draft, the Milwaukee Brewers selected Eric Brown, Jr., a shortstop from Coastal Carolina. We recently chatted with him on Brewers Spotlight. In Part 1, get to know his background, amateur days, and much more.
See all » Eric Brown Jr. Videos