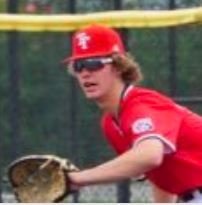 Hinsdale Central HS (IL)
3B
Bats: R / Throws: R
Age: 18
Slot Money:
Signing Money: $282,500
Scouting Report
Committed to Michigan State, Adams is a big (6' 4"), athletic third baseman. He hasn't demonstrated that he's a great hitter yet and his size may necessitate a move to an outfield corner or first base. 
See all » Luke Adams Articles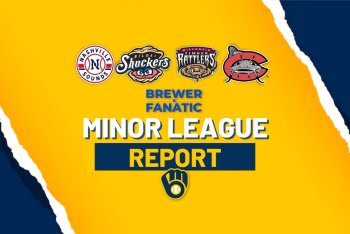 Spring is a time for excitement about the best and brightest prospects in the game. It's also a time to put eyes and (gentle) expectations on some less-heralded young players, though--the ones who populate March's back fields and the late innings of overlong Cactus League games. This is a celebration of those guys.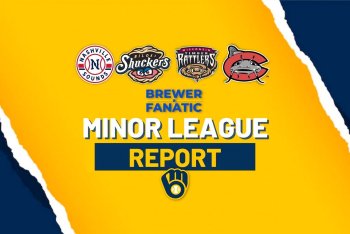 It was the grand finale for the DSL and ACL Brewers squads - honestly, a sweet sigh of relief was heard amongst our Minor League reporting crew. Jace Peterson began his Brewers rehab assignment with the Wisconsin Timber Rattlers. Ernesto Martinez headed back to the IL (sigh). Clayton Andrews pitched his second scoreless frame as he continues his long comeback from injury. A bevy of exciting promotions fill the Transaction wire (look out below). Oh, and there were seven contests throughout the system. Let's get into those reports!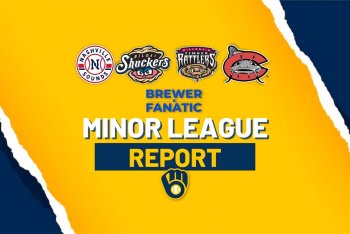 The rookie leaguers wrap up their seasons on Tuesday (today). Biloxi (September 18th) and Wisconsin and Carolina (each September 11th) have aways to go yet, while the AAA schedule extends all the way to Wednesday September 28th to meet the MLB need for available call-ups, rehab outings, etc. Today's report details the next-to-last games for those in the Arizona and Dominican complexes, though it's possible some players currently in Maryvale might find themselves in a Mudcat or Timber Rattler uniform in the coming weeks.
No videos for this draft found