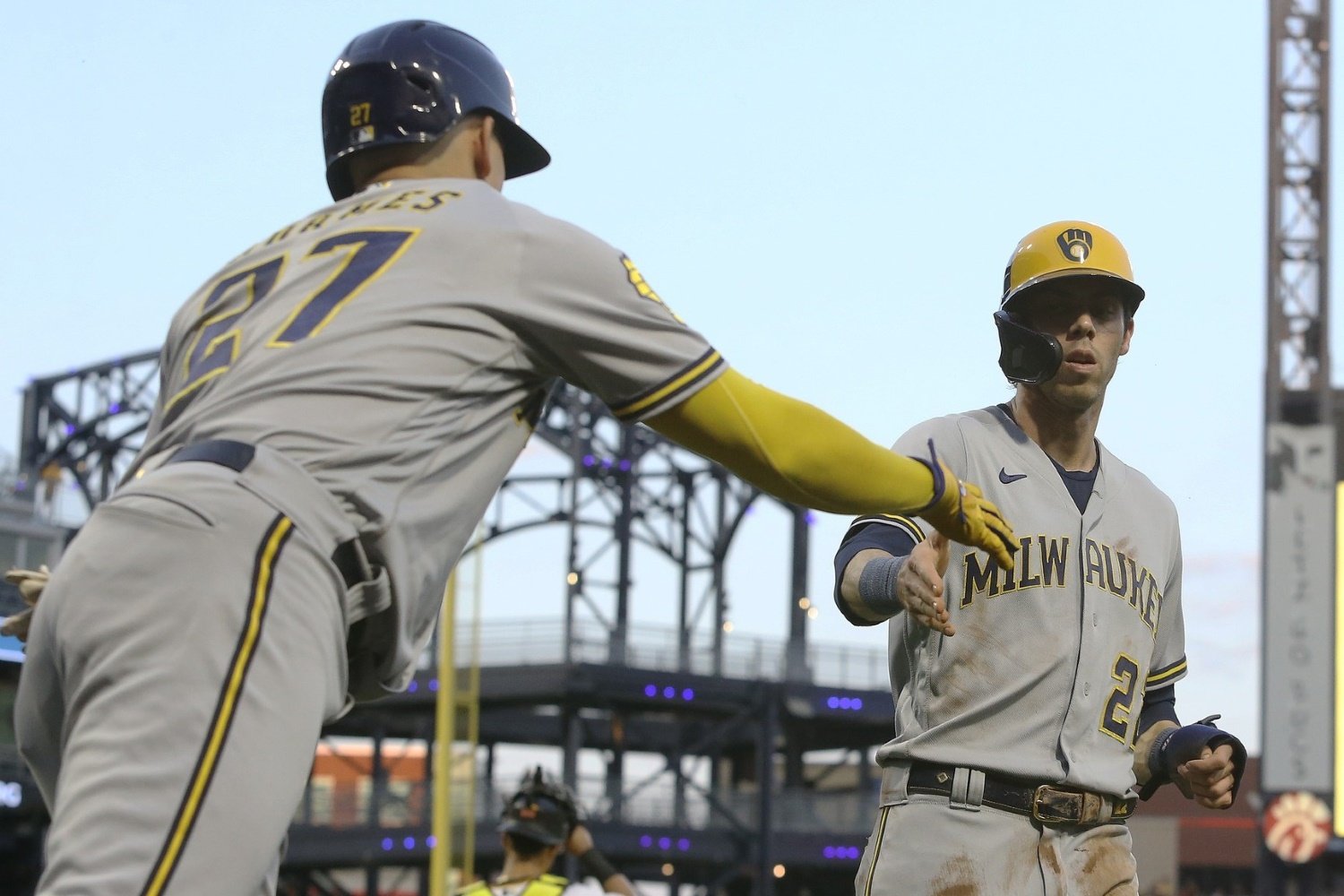 Image courtesy of © Charles LeClaire-USA TODAY Sports
Over the next four weeks, we're going to roll out an avalanche of deep-dive content here at Brewer Fanatic, in the form of a downloadable (and downright gorgeous) PDF. The Handbook is a four-week product, with this first week covering the big-picture questions and laying out a blueprint for the overall winter; next week focusing on free agency and the options that exist there; the following week focused on trade possibilities; and the final one centered on the considerable and pivotal role that will be played by the team's internal pipeline of talent.
You can download this week's installment of the handbook for free, using the link at the bottom of this piece. In it, you'll find my breakdown of the team's complicated payroll situation and their broad needs; Harold Hutchison's examination of the crucial Craig Counsell question; Jason Wang on the many tricky option and arbitration decisions the team needs to navigate; and Jake McKibbin's overview of the opportunities for the team to execute some contract extensions.
Starting next week, though, this especially detailed, high-level content will be available exclusively to our Caretakers. For those of you who aren't yet familiar with it, our Caretakers program is a way to support the site and its growth financially, and it comes with some nifty perks. Sign up to become a Caretaker, and you'll have full access to the Offseason Handbook, plus ad-free use of the site and more great opportunities as we continue to grow and branch out.
Interested in becoming a Caretaker of the site? 100% of Caretaking proceeds go back to our content creators, helping fund projects like this Offseason Handbook.
During the handbook release period, we are offering 25% off all Caretaker packages, just use the coupon code HANDBOOK at checkout.
To become a Brewer Fanatic Caretaker, click here. 
Whether Counsell stays or goes, whether or not the team extends any of their incumbent stars, and whether or not they find another creative way to acquire a talented and controllable player this winter, the offseason ahead looks like a very important one to the future of the franchise. We've got it covered in a big, expansive, and immensely enjoyable way. Click the link below to download Week One of the Offseason Handbook, and sign up to become one of our Caretakers so that you can keep reading about the world of possibilities that will keep the hot stove warm this winter.
Download this week's FREE handbook file below:
1