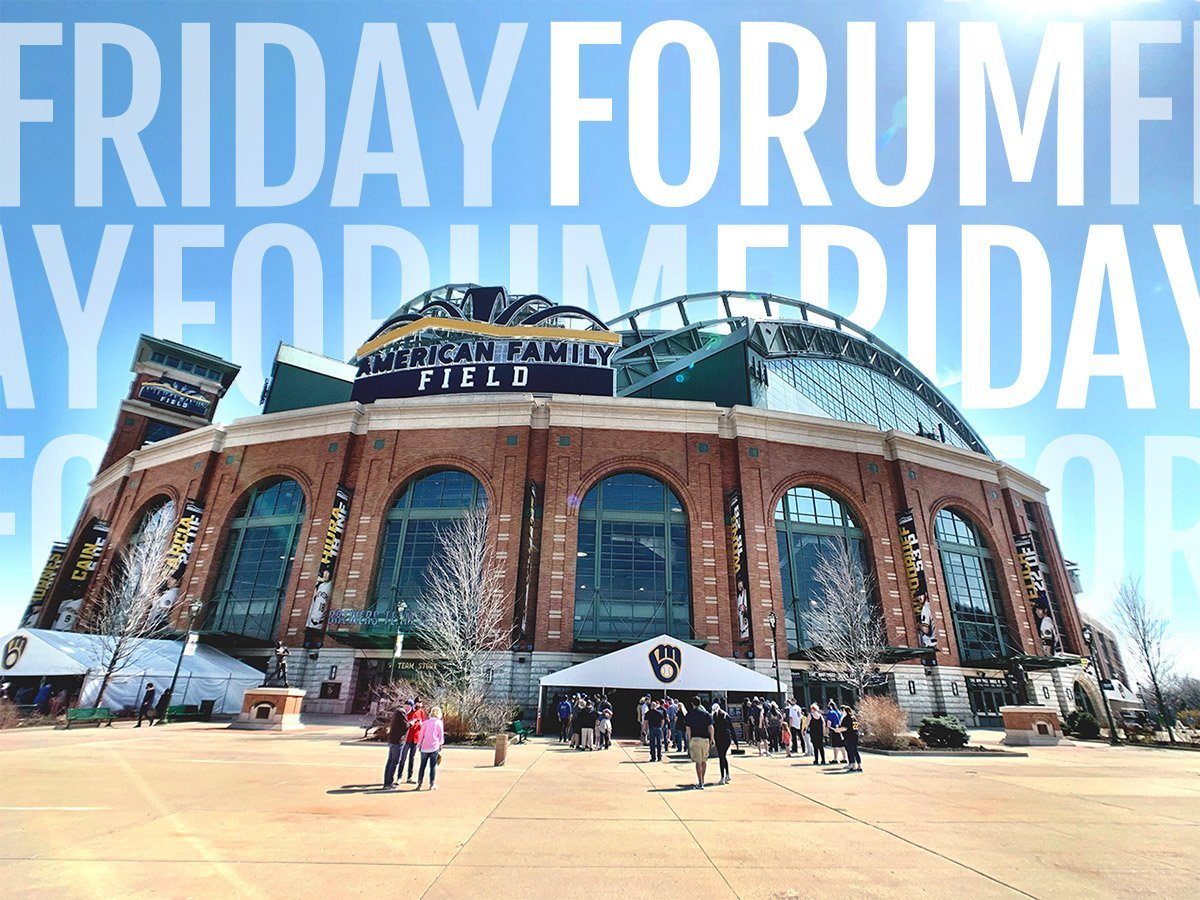 Our first visit to the forums checks in on the Projected 2022 All-Stars thread started by @formerlybis.  As predicted, starter Corbin Burnes and closer Josh Hader were both selected to represent the Brewers, with Hader opting to not play in order to spend time with his wife and their first child, who was born a month early in June.  Milwaukee re-arranged their rotation to give Burnes the start last night against the Giants, perhaps to allow him a bit of rest and/or to pitch in the All Star game on normal rest.  While the reasons for this aren't clear, the change was not met with much rejoicing.
In somewhat surprising news, Keston Hiura was optioned to AAA Nashville on Wednesday.  Surprising, because after a horrible June in which he saw way too many at bats against left-handed pitching, Hiura slashed 381/480/714 in July, and 324/432/595 over the last month in spite of his rough June.  Hiura remains the Crew's best hitter against right-handed pitchers, going 303/418/652 with 9 extra base hits in just 79 plate appearances this year.  The return of Hunter Renfro and having three catchers on the major league roster all likely contributed to the move (and explain the timing).  The thread is full of good posts both for and against this move, and how this years roster has been constructed in general.
On July 12 the aforementioned Hunter Renfroe was reinstated from the 10-day injured list, with pitcher Chi Chi Gonzalez being Designated for Assignment.  Gonzalez lasted just about one month in Milwaukee, with @hawingnoting the "'if he clears outright waivers' made me roll my eyes a half roll."
Finally from the Major League forum, @docduany updates us on Adrian Houser, who had a catch at Target Field on Wednesday, presumably not with his dad.
In the Minor League forum, @monty57 asks for opinions on the future of Brice Turang, which is an excellent question for those who don't follow the farm as much as other.  Given his time at shortstop, second base, and centerfield, Turang likely profiles as a utility player next year. This is common for most players in the system, as @Joseph Zarrnotes, unless you are "Jackson Chourio you're playing multiple positions all across the Farm."  While the big club has plenty to play for this season, it is nice to see some of the kids will be ready to contribute at varying levels next year.
We end this week's edition of Forum Friday by stopping by the MLB Draft forum, with this year's draft taking place July 17 - 19.  The Pre-Draft discussion will give way to threads dedicated to the 2022 Draft.  If past years are any indication, you can expect threads which include general discussion about the draft, broken into bit-sized chunks by rounds (see the 2021 Draft Pick Discussion, Rounds 1-10 and 2021 Draft Pick Discussion, Rounds 11-20 for a preview).  As picks are made and signed to contracts, they will appear in the 2022 Official Draft Pick Selection/Signing Thread.  As you can see from the 2021 Pick/Signing thread, this includes scouting reports and video about each draftee.  With the Crew off on Monday, there will be plenty of time to check out the draft and see who Milwaukee takes with pick number 27.
That will do it for this week.  Be sure to check back next week, and as always, Go Crew!
Think you could write a story like this? Brewer Fanatic wants you to develop your voice, find an audience, and we'll pay you to do it. Just fill out this form.
MORE FROM BREWER FANATIC
— Latest Brewers coverage from our writers
— Recent Brewers discussion in our forums
— Follow Brewer Fanatic via Twitter, Facebook or email