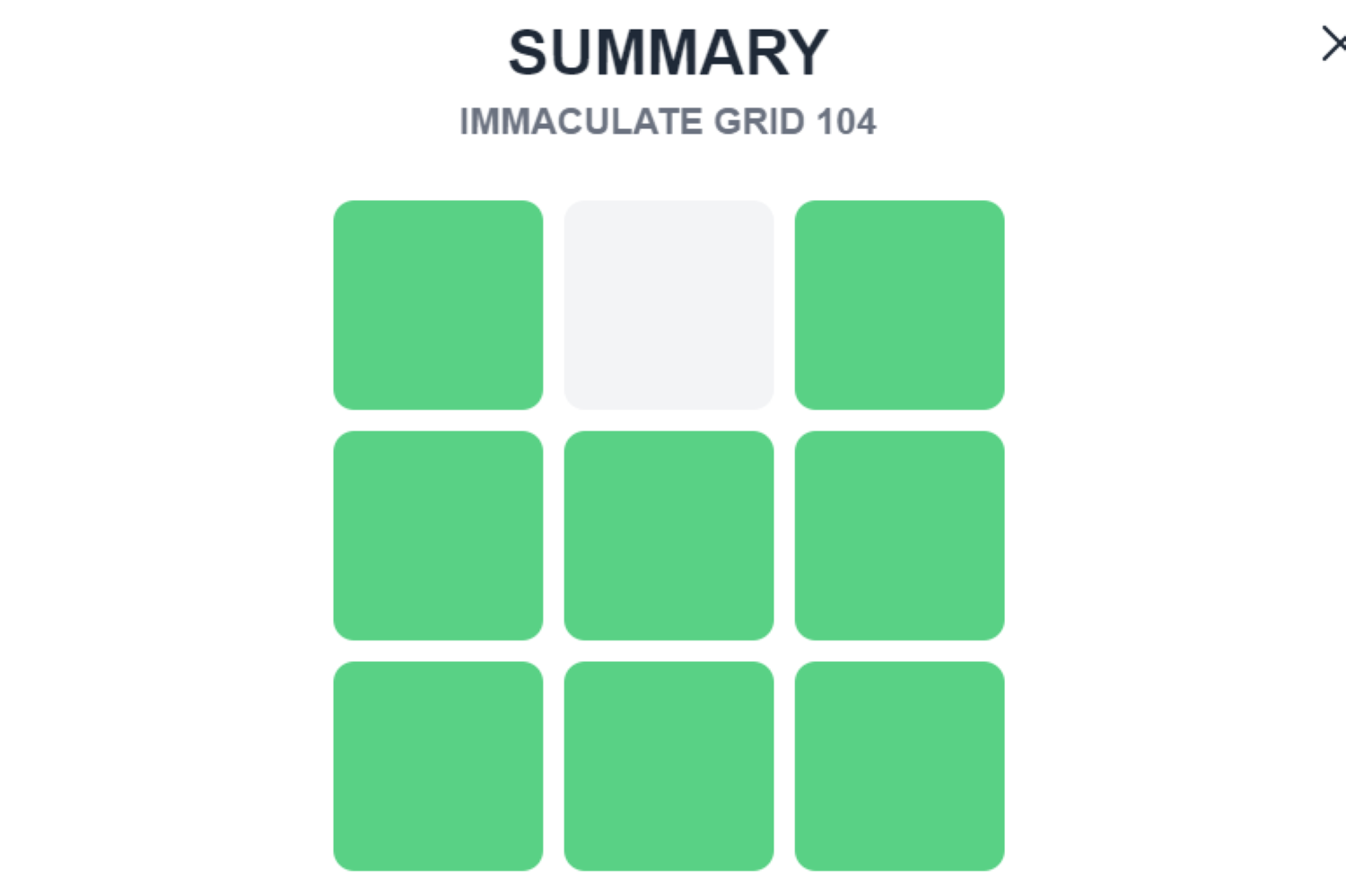 Image courtesy of Immaculate Grid
If you're reading these words, your life has almost surely been touched already by Immaculate Grid, the collision of Wordle and Remember Some Guys that took Baseball Twitter by storm and has recently been bought by Baseball Reference. In case you've been under a rock, though, the game goes thusly: Players receive a 3x3 grid with teams and/or career or seasonal statistical achievements lining each side, and the challenge is to fill in the grid with players who fit both criteria for that square.
We can do a different, but related, game right here, though. There have been 12 players who have played for the Brewers and each of their opponents on this road trip. It's like the Grid has become a Cube! How many of the 12 can you name? Below, I'll place the answers, plus some quick info on each player--including other teams for whom they played, for your future Grid-filling uses.
Chase Anderson - RHP - A Brewers stalwart from 2016-19, Anderson landed with the Phillies in 2021 and the Reds in 2022. By then, as Brewers fans probably know, he was the kind of pitcher you only bring in if you're deep in a rebuild and need someone to eat some innings, as was true of each of those teams at those times. His ERA with Milwaukee was 3.83, but it was over 6.00 for each of the others. Anderson came to the Crew from the Diamondbacks and went to the Blue Jays after his time with Milwaukee. He's still active, too, having pitched for the Rays and Rockies this year. Go ahead, guess which one he's pitched for more.
Paul Bako - C - The quintessential journeyman backup backstop had his last two career stops in Cincinnati (2008) and Philadelphia (2009). His one year with the Brewers was in his prime, practically, in 2002. He hit .235/.295/.329 that year, but that was good for a better OPS+ than his career average. Bako also played for (long inhale) the Tigers, the Astros, the Marlins, the Braves, the Cubs, the Dodgers, and the Orioles. The Braves, Cubs, and Astros are the only clubs for whom he played multiple seasons, and only with the Cubs did he eclipse 350 total plate appearances. 
Russell Branyan - 1B/3B - Here's a tricky one! You might remember Branyan playing a couple of seasons with the Reds before his first stint with the Brewers, but I bet the seven games he played for the 2007 Phillies escaped your notice. His very first plate appearance with the Phils was a pinch-hit, go-ahead home run in the eighth inning, but less than two weeks later, he was sent packing again. Branyan's career was on life support each time he landed with the Brewers, but each time, he not only hit some big home runs, but seemed to get his juju back. In what ended up a long career, he played for Cleveland, San Diego, Tampa Bay, St. Louis, Seattle, Arizona, and the Angels. He slugged .889 for the Phillies, but otherwise, his .526 SLG with the Crew was his best with any club.
Jared Hughes - RHP - A fan favorite almost everywhere he went, Hughes and that freakish sinker were devastating for a while there. He pitched for the Brewers in 2017, went to the Reds for 2018, and was dealt from Cincinnati to Philadelphia in mid-2019. Before coming to Milwaukee as a free agent, he was a stud in the Pirates bullpen for a few years, and he wound up his career with the Mets in 2020.
Deron Johnson - 1B/3B/LF - This is our first entry for the old heads. Johnson played for a decade and a half, from the start of the 1960s to the mid-1970s. He was a fairly powerful right-handed hitter, but a plodding one. He drew walks, but struck out too much for that era. The Reds and Phillies split his best seasons pretty evenly. With Cincinnati, from 1964-67, he hit .264/.316/.467, clubbing 90 homers and winning the 1965 NL RBI crown with 130. He was in Philadelphia from 1969 through early 1973, and hit .251/.333/.442--more patient, but less powerful, which would be the pattern of the rest of his career. He finally popped up in Milwaukee in 1974, when he hit .151 in 49 forgettable games. His peripatetic career also took him to the Yankees, Athletics, Braves, Red Sox, and White Sox.
Jim Kern - RHP - A well-traveled righty reliever, Kern pitched almost 800 big-league innings in 13 seasons. For these three teams, though, he barely pitched over 100. He spent most of 1982 with the Reds, notching a 2.84 ERA in 76 innings. Two years later, in the dusk of his career, he latched on with the Phillies (1984) and Brewers (1984-85) for about 15 innings apiece. Kern also pitched for the Indians, Rangers, and White Sox. From 1977-79, he was an All-Star each year, twice with Cleveland and once with Texas.
I'm guessing a couple of those six would have stumped you. Here's the second half of the group, led off by a couple of guys you probably could guess, given some time to sit with it.
Kyle Lohse - RHP - Before the Brewers got such improbably strong work from Lohse on that three-year deal late in his career, he bounced around quite a bit. He and manager Ron Gardenhire rarely saw eye-to-eye in Minnesota, so he was dealt to Cincy in mid-2006. Lohse would make 32 starts for the Reds and go a hideous 9-21, before he was shipped to Philadelphia the following summer. There's where he got some of his mojo back, setting up an unexpectedly fruitful second half of his career. He pitched for the Cardinals for several years and the Rangers for about 10 minutes, in addition to the other teams mentioned.
Laynce Nix - OF - I know it wasn't a total and complete bust, but the trade that sent Carlos Lee and Nelson Cruz to the Rangers has to go down as one of the worst in Brewers history. Nix's time with the Crew was a complete misfire: three straight seasons in which he played exactly 10 games before the team gave up on the notion that he'd figure it out and hit anything. He did, eventually, figure out how to hit something in the big leagues, though rarely enough to be of real use. He had 59 extra-base hits in just 519 plate appearances with the Reds, but that was under protection as a platoon guy and bench bat, and even then, it couldn't last. He finished out his career with a couple seasons as an unproductive pinch-hitter with Philadelphia. In his career, he also played for the Nationals and Rangers.
Ted Savage - OF - Only twice did Savage get more than 300 plate appearances in a season. The first was his rookie campaign, with the 1962 Phillies. The second was in 1970, when he played a good amount of outfield and hit a shocking .279/.402/.482 for the first-ever Milwaukee Brewers. In between, he was an often-forgettable extra outfielder and pinch-hitter, but he had a respectable career in that niche. He also played for the Reds in 1969, and the Pirates, Cardinals, Cubs, Dodgers, and Royals along the way.
Bob Sebra - RHP - This is strictly for the showoffs. He went 15-29 in a six-year career spent mostly on the Expos, but Sebra pitched parts of two seasons in the Phillies' bullpen, then landed with the Reds for part of 1989 and with the Brewers for part of 1990. He first came up in 1985, with the Rangers.
Kelly Stinnett - C - Compared to Bako, he was a sluggin' fool. Compared to anyone else, he was a pretty ordinary backup catcher. Stinnett was actually a serviceable co-starter at catcher for the expansion Diamondbacks, but tellingly, he got the boot before their World Series breakthrough in 2001. It was the Brewers (for whom he'd been lousy and little-used in 1996 and 1997) from whom Arizona drafted Stinnett in the expansion draft before 1998. He spent most of 2001-03 with the Reds, then landed in Philadelphia at the tail end of that year and collected three hits in seven at-bats. He also played for the Mets, Royals, Yankees and Cardinals.
John Vukovich - IF - Last but not least, we have the only guy who only played for these three clubs. Vukovich barely had a career, yet he hung around for over a decade. In parts of 10 seasons, he only played 277 games and had 607 plate appearances, largely because he couldn't hit at all. He came up with the Phillies, was part of the deal that brought Don Money to the Crew, and was dealt to Cincinnati just a couple of years later. He ended up back where he began, and after his playing career ended, he was a well-loved coach with the Cubs and the Phillies. Never underestimate the power of being a good guy.
There you have it. The Dirty Dozen, we could call these guys. I just made that up. What do you think?
Think you could write a story like this? Brewer Fanatic wants you to develop your voice, find an audience, and we'll pay you to do it. Just fill out this form.
MORE FROM BREWER FANATIC
— Latest Brewers coverage from our writers
— Recent Brewers discussion in our forums
— Follow Brewer Fanatic via Twitter, Facebook or email