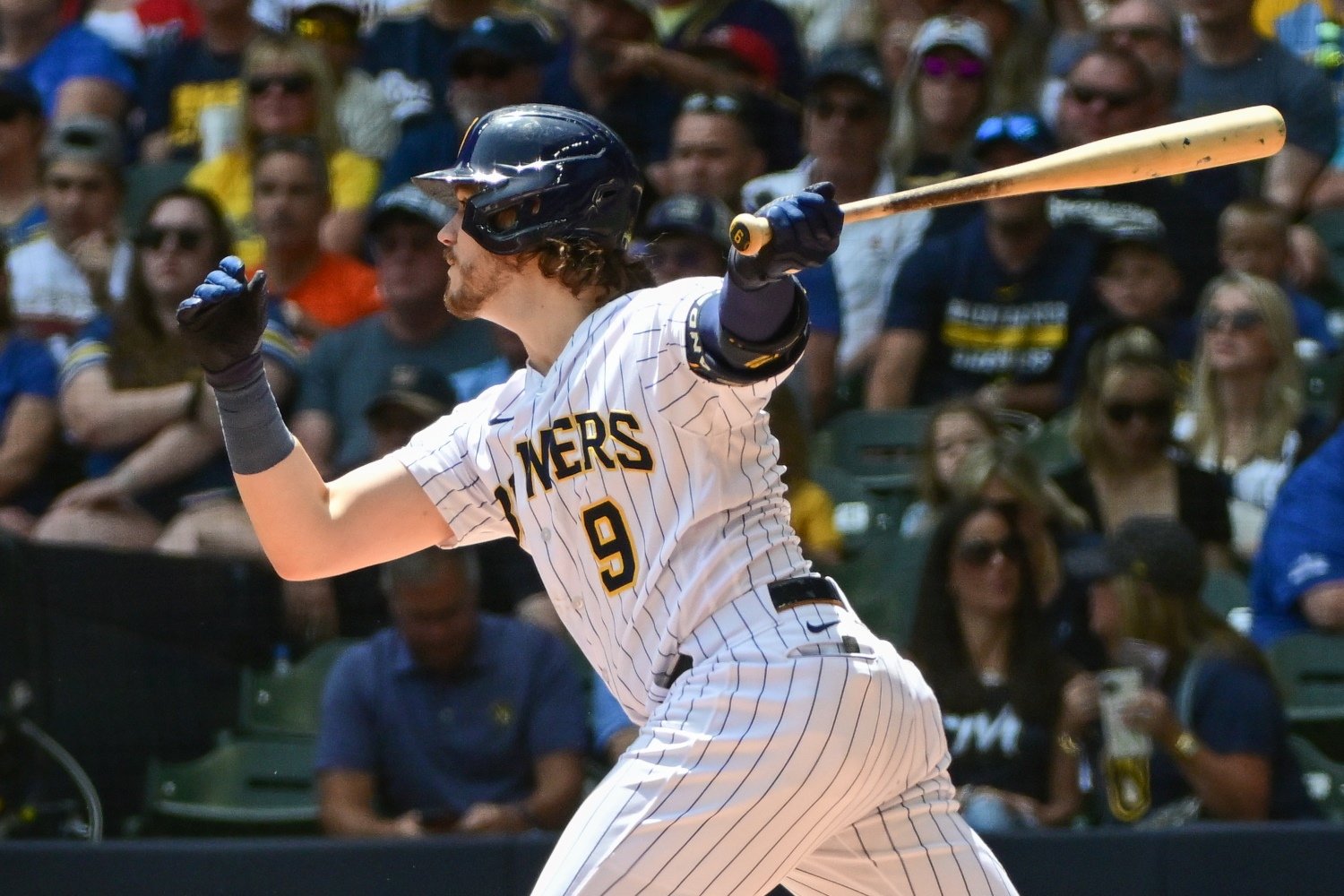 Image courtesy of © Benny Sieu-USA TODAY Sports
Guardians starter Tanner Bibee, entrusted with the difficult situation even though he'd already faced Anderson twice in the game and was showing some signs of fatigue, calmly worked over the Brewers third baseman, earning a strikeout that halted the momentum of the inning before it could get away from the home team.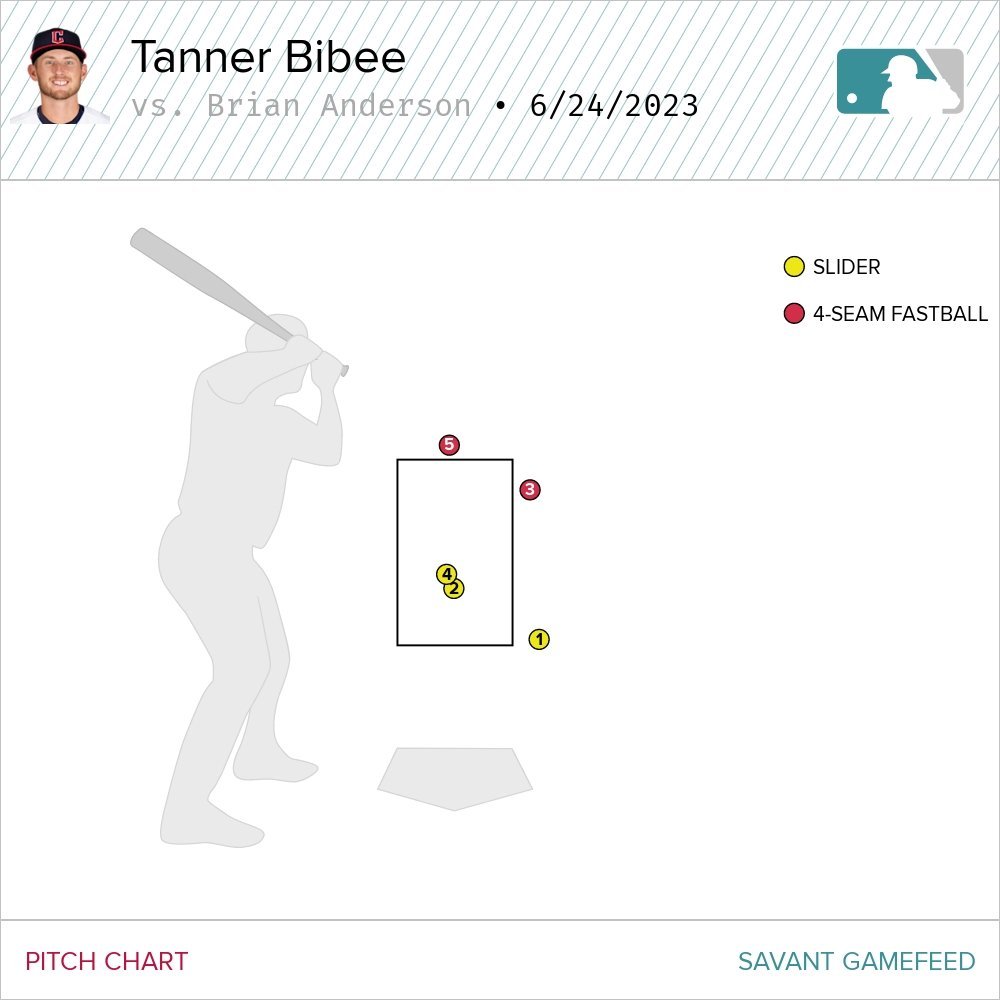 Unfortunately, that didn't take a master stroke in the art of pitching. Right now, it's too easy to get Anderson out, as the two meaty sliders that escaped his slashing swing early in the count imply. Anderson is a low-ball hitter, and has always been vulnerable to the high fastball Bibee ultimately used to punch him out. When he's going well, though, he owns the lower half of the zone, and can afford to lay off the high heat. Right now, Anderson is (emphatically) not going well. 
In June, Anderson has 76 plate appearances, and he's batting .182/.290/.258. He's grounded into a double play more times (twice) than he's cleared the fences. He's taking a patient approach, but it seems to be as much about knowing that he can't hit most good pitches than it is about grinding out an at-bat and finding the one to drive. His strikeout rate is over 30 percent for the month. Nothing is going right.
Again, it's not unusual to see Anderson swing through a high fastball. It's much more troubling, though, to see him be unable to mash breaking balls that hang significantly above the kneecap over the middle third of the plate, and that's what's played out this month. Anderson's swing just isn't right, and as a result, his power and his confidence are both missing.
For the season, Anderson has both an average exit velocity and a hard-hit frequency lower than in any other season of his career. He's hitting half his batted balls on the ground, and has only pulled 29.2 percent of all his batted balls, another career-low figure. That's especially confusing. Usually, a hitter will see their pull rate rise with their groundball rate, because most ground balls are pulled. Indeed, Anderson is in the 25th percentile in the percentage of his grounders that go to the pull side, which is bad news for a right-handed batter and not the place to be in Year One of restrictions on defensive positioning in the infield. 
When he elevates the ball, though, his pull rate is even lower, and rests in the 5th percentile of the league. That's a huge problem. It was fun to see Anderson ram a few opposite-field home runs in the early going, but the reliable, lasting power in MLB lies to a hitter's pull field. That's why so many fans obsess over whether Christian Yelich can start using the right side of the diamond more consistently. It's also the foundational principle of some of the league's most successful offenses over the last decade.
By contrast, the Brewers have the second-lowest pull rate on fly balls and line drives in MLB. Only the Marlins creep beneath them, and that has as much to do with the distortionary effects of Luis Arraez as with anything else. The Brewers don't give themselves enough opportunity to do real damage, and Anderson is an excellent example of that. His swing is broken, because it's only designed to drive low pitches to center and right field. He needs a new angle, a new club in his bag, and he's on the wrong team to help him find one.