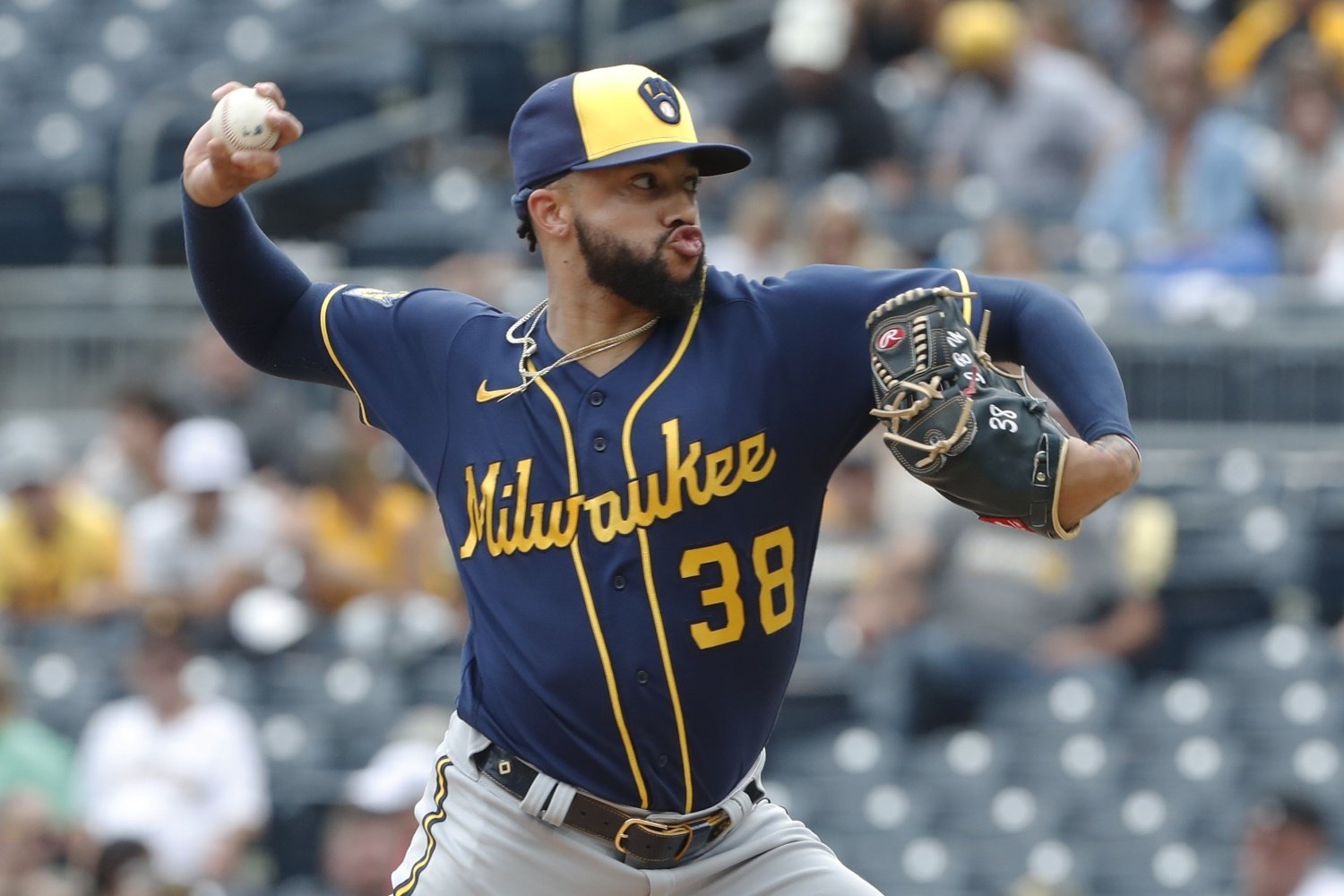 Image courtesy of © Charles LeClaire-USA TODAY Sports
It's slightly disappointing that the first-place Brewers didn't get more robust rewards in the construction of the NL All-Star team. Certainly, one could make a strong case that Christian Yelich was snubbed. However, Devin Williams is a second-time All-Star, and he's very deserving of the honor. His screwball continues to stymy opposing batters, and as a result, he's likely to rack up 30 or 40 saves in his first full season as the Crew's closer.
Admittedly, Williams's 2023 has been a bit less sparkling than his 2022 campaign. He's striking out fewer hitters (although a 33.3-percent strikeout rate is still nothing to sneeze at), and his walk rate is starting to send up some red flags. Even so, opponents have an OPS scarcely over .500 against him. An increasing number of hitters have learned that they'll need to sit on his screwball in order to avoid flailing helplessly at it, but in doing so, they've only augmented his fastball. The heater is inducing whiffs on a league=leading 41.6 percent of swings.
The slider he tentatively brought along to keep hitters from looking for just two offerings last year has not been much help this season. That could be something on which he needs to work during the second half, because without doubt, the Brewers will need Williams at full strength and effectiveness down the stretch. They're tied for first place, but their run differential belies that standing, and they need to keep winning close games in order to win the tight NL Central race.
Hopefully, doing so will involve the reemergence of the struggling (and now demoted) Peter Strzelecki, as well as continued success from Joel Payamps, Elvis Peguero, and Bryse Wilson. Williams has never been as notable for his durability as for his excellence, and although Craig Counsell has done well to shield him from overuse (even, sometimes, at the cost of a win in the short term), there could be trouble if the Crew can't keep him fresh.
All of those worries can wait. On Sunday, Williams only needed nine pitches to record a three-batter, one-strikeout, zero-drama save in Pittsburgh, securing a series win for the Brewers in a place that has been a house of horrors for them in July over the last half-decade. It's fitting and joyous that he was able to cap that day by celebrating a second straight trip to the All-Star Game. While he's far from an obvious extension candidate, the Brewers have to start pondering whether he's worth a long-term investment, as both a demonstration of their faith in him and a gesture of gratitude for the dominance he's given them in the late innings over several seasons.