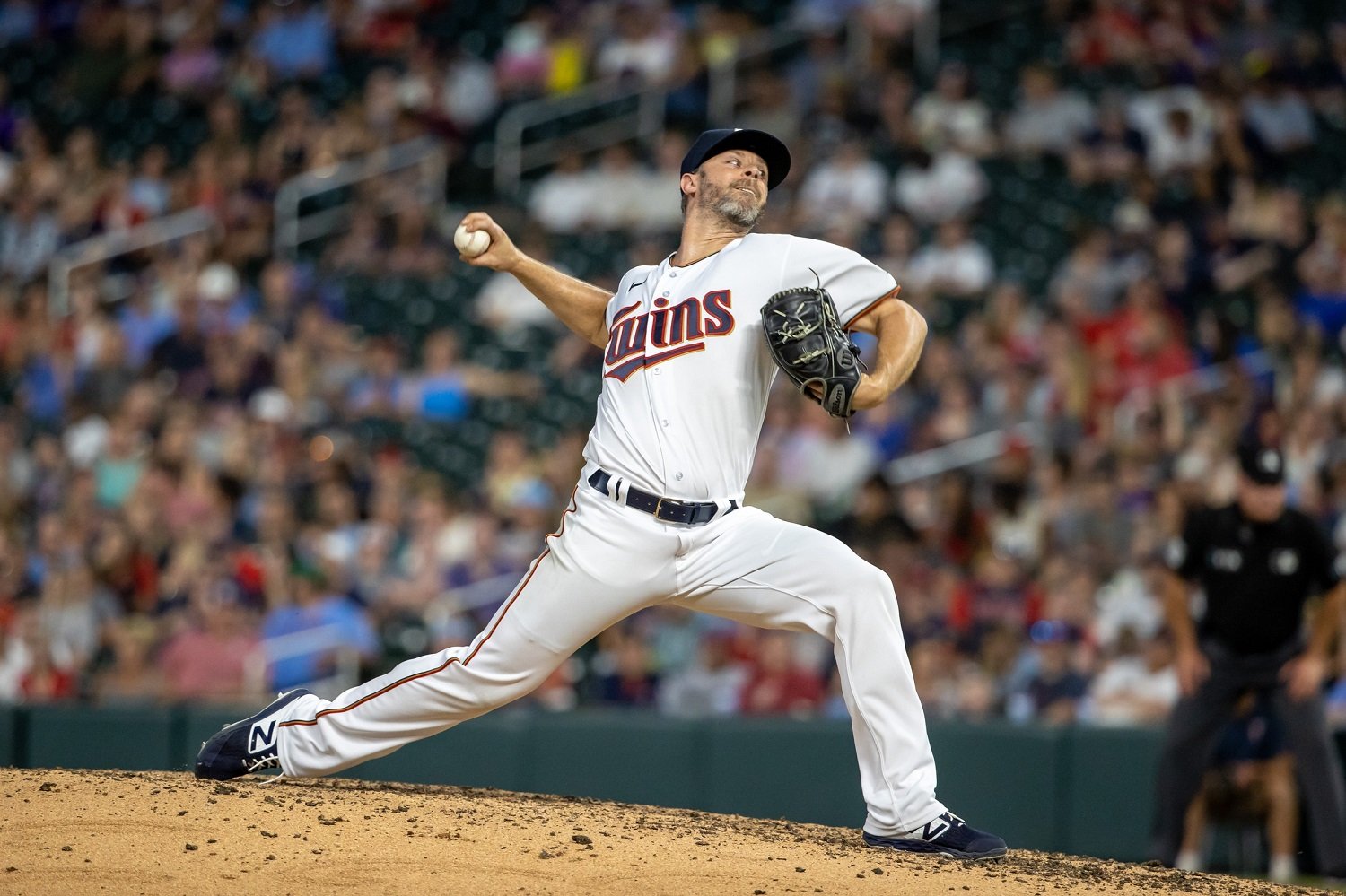 Image courtesy of Jordan Johnson-USA TODAY Sports
A pitcher many longtime Brewers fans will be familiar with is having a rough week. On Wednesday Tyler Thornburg became the public face of a bad bullpen situation in Minnesota: With the Twins' relief corps depleted following a long game the night before, they asked Thornburg to cover two innings late in a close game against the Guardians, their primary competition in the AL Central. In the first of those two innings he allowed two runs to tie the game, and in the second he gave up a walkoff home run to Andres Gimenez. Two days later the Twins designated the veteran righty for assignment.
Thornburg was the #96 overall pick in the 2010 draft but has pitched just one full healthy season in the majors, a 2016 season where he posted a 2.15 ERA across 67 appearances in Milwaukee, struck out more than 12 batters per nine innings, and recorded 13 saves. The Brewers sold high on him that winter, dealing him to Boston for a return including Travis Shaw, Mauricio Dubon, and two others. While Shaw and Dubon turned out to be valuable additions for the Brewers, Thornburg's career hit the skids: He missed all of the 2017 season and hasn't pitched more than 25 MLB innings in any year since. He's had stints with Boston, Cincinnati, and now Atlanta and Minnesota in 2022.
Thornburg isn't a good bet to stay healthy at this point in his career. He's 33 years old and six years removed from his only full season. When he's able to pitch, however, Thornburg has typically been good enough to merit consideration for an MLB bullpen. Even considering his disastrous final outing in Minnesota Thornburg has a 3.32 ERA across 19 MLB innings this season and a 3.46 mark for his MLB career. He's struggled with command but his peripheral numbers suggest his arm is still strong: In 2016 Baseball Savant credited him with an average fastball velocity around 95, and in 2022 it's only down slightly at 94 and could go up if he gets back to working shorter outings. The spin rates on both his fastball and curveball remain better than average.
The Brewers are in a good position to maximize Thornburg's value for a pair of reasons: First, this is an organization with a strong reputation for being able to identify and correct pitchers' weaknesses to maximize their effectiveness. There's almost certainly someone in the Brewers front office who either already has or could quickly develop a theory on a tweak here or an adjustment there that could get him on track.
Second, the Brewers don't need to overextend him. With a bullpen that already includes Josh Hader, Devin Williams, Brad Boxberger, and Trevor Gott, they likely wouldn't need Thornburg to pitch multiple innings or back-to-back days. If limiting him to one inning every other day or every few days allows him to "air it out" without having to worry about injury or fatigue, the Brewers are in a position to do that.
Since the start of the 2021 season, 53 different pitchers have made at least one relief appearance as a Brewer as the organization has shuffled through arms trying to find someone that can help them contend. They're almost certainly going to continue to look at more as the season goes along, and they might be well served to revisit a pitcher who has helped them in the past.
Think you could write a story like this? Brewer Fanatic wants you to develop your voice, find an audience, and we'll pay you to do it. Just fill out this form.
MORE FROM BREWER FANATIC
— Latest Brewers coverage from our writers
— Recent Brewers discussion in our forums
— Follow Brewer Fanatic via Twitter, Facebook or email