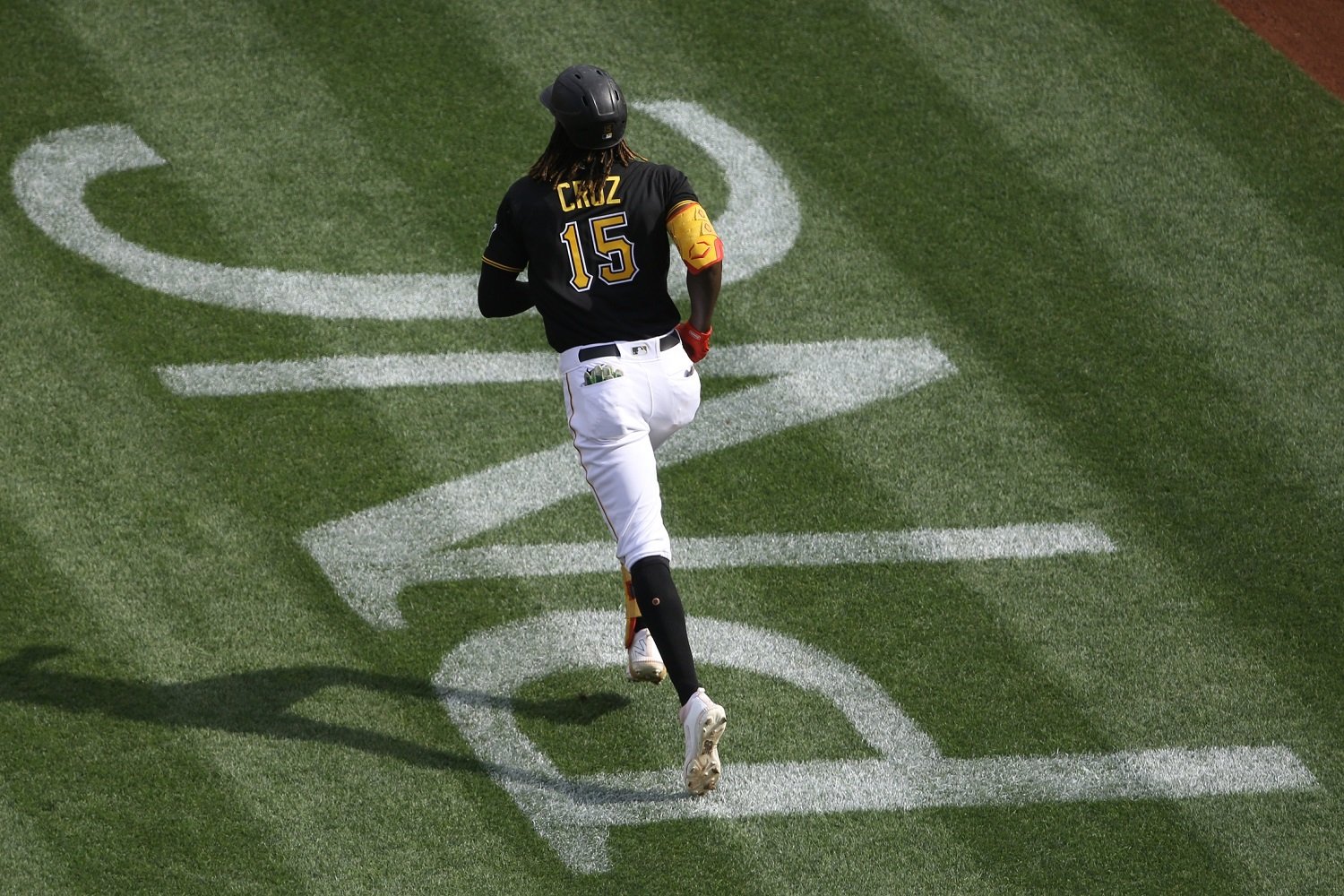 Image courtesy of © Charles LeClaire-USA TODAY Sports
A few short hours after the trade deadline expires, an inter-division series against the Milwaukee Brewers and Pittsburgh Pirates is set to begin. With the Brewers competing for a playoff berth and the Pirates building for the future, both teams are likely going to have different makeup from when they wake up to when the first pitch is thrown. Will the Brew Crew and its potential new assets have what it takes to assuage the efforts of a promising young Pirates team? Let's look at the match-ups. 
Tuesday 8/2/22
Corbin Burnes (8-4 2.31 ERA)
Bryse Wilson (1-6 6.31 ERA)
Corbin Burnes lacked his typical dominance in his last start, surrendering 3 runs over 6 IP to the Twins in what would ultimately be a W for the Brewers, but mediocre by Corbin Burnes is serviceable by most any other pitcher's standards. Pitching against a non-competitive Pirates team should help him regain standard ferocity on the bump.
Bryse Wilson is nearing veteran status in terms of how long he's stuck in the bigs, but if you've never heard of him it's because he's produced very little to remark on. His FIP suggests the ERA is a little on the inflated side, but batters have hit the big righty hard all season, making him little more of service than to eat innings.
 Wednesday 8/3/22
Brandon Woodruff (9-3 3.55 ERA)
Zach Thompson (3-8 5.09 ERA)
Exploiting their tailspun and injury-addled lineup, Brandon Woodruff fanned nine Red Sox on his way to win in his last start. Woodruff has been exceptional since coming off of the IL and looks to add to his sparkling 2022 resume in this next start. 
Zach Thompson's immediate numbers are a bit deceptive. That the ERA is in the low fives has everything to do with his last start, where he surrendered an uncharacteristic seven runs over 5.2 innings to Philadelphia, giving him a mark almost a half a point higher than when his day started. Was he elite before that start? No, but emblematic of his team, he has had flashes of talent.
Thursday 8/4/22
Eric Lauer (7-3 3.75 ERA)
TBD
I already wrote an entire paragraph about why the original Pirates pitcher probably wouldn't be on the mound for the Pirates to make the scheduled start, and lo and behold as I go to submit this article, Jose Quintana is traded to the St. Louis Cardinals. The good news for the Brewers is that this spares them from facing the most competent arm in the Pirates rotation.
Eric Lauer on the other hand has steadied his hand and pitched quite competently as of late. After being plagued by a horrendous plague of long balls, he's done much better at keeping the ball in the park since the calendar flipped to July. Considering hot weather generally suggests that pitching has to tangle with the wiles of a more vibrant offense, this bodes well for Lauer's trajectory for the rest of the season.
Players To Watch
Christian Yelich: Perhaps the most exciting development to emerge in the brief window of time between the All-Star break and the trade deadline is a marked improvement in Christian Yelich's offense. A toe-tap tweak in his mechanics is being credited for his relative return to form over the past couple of weeks.
Freddy Peralta: Yes, yes I know he's not officially penned into the rotation, but given his return from the 60-Day IL it wouldn't be surprising to see him swapped out for one of the starters currently scheduled to pitch. My guess is that it would be Lauer, whose road struggles could be avoided if he pitched against the Reds in Milwaukee the following day.   
Taylor Rogers: Welcome to the Crew! Last year's all-star closer for the Padres was recently removed as their closer and almost immediately traded to Milwaukee for the elite arm of Josh Hader . This move figures to sting a little for Brewers fans, but if Rogers can return to last year's level of play he will endear himself to Milwaukee in short order.
Oneil Cruz : The towering iconoclast of a shortstop has just been spectacular since being called up by the Bucs in the middle of June. With an imposing height and rocket of an arm, the dazzling defensive prowess of Cruz is simply something to behold.
Predictions
The Brewers are playing with gumption as of late. A sweep isn't out of the question, but in the season series so far the record is 9-4 thanks to some hard fought losses to the Bucs. Prior to Quintana's trade, I figured the Brewers might drop one, but considering the Brewers rotation compared to the unpolished product the Pirates put on the mound, it's hard to imagine the Brewers not sweeping.
Think you could write a story like this? Brewer Fanatic wants you to develop your voice, find an audience, and we'll pay you to do it. Just fill out this form.
MORE FROM BREWER FANATIC
— Latest Brewers coverage from our writers
— Recent Brewers discussion in our forums
— Follow Brewer Fanatic via Twitter, Facebook or email