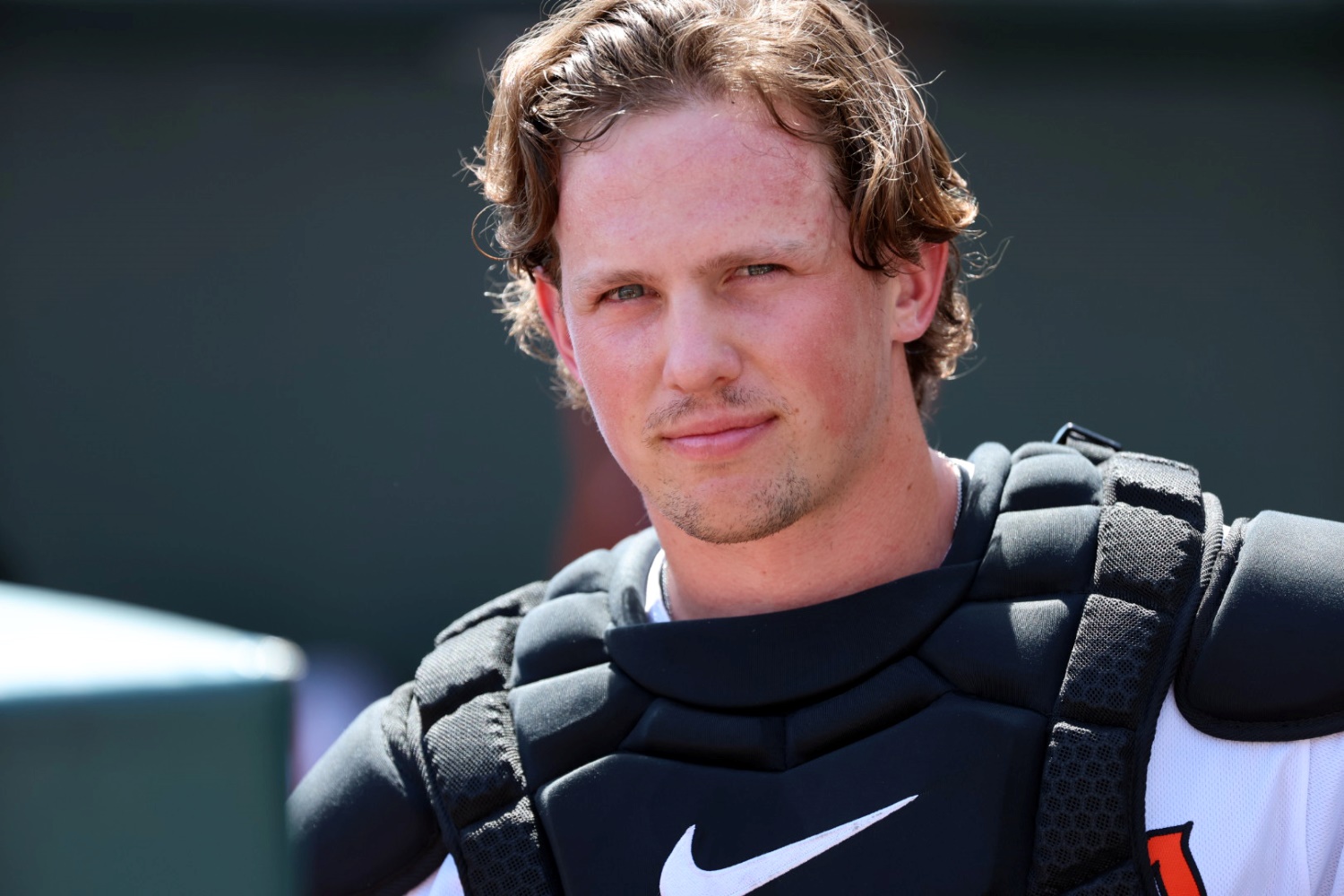 Image courtesy of © Kim Klement-USA TODAY Sports
We have just two tiers and six teams left to discuss in this preview. Hopefully, though, they'll account for a healthy number of Brewers wins in 2023.
The Sky's the Limit but There is No Floor: Texas Rangers, Baltimore Orioles, Boston Red Sox
All three of these teams could, plausibly, put everything together and force their way into the AL playoffs, causing trouble for unsuspecting NL teams along the way. It just seems wildly unlikely that they actually will.
The Rangers have spent several fortunes on star players the last two winters, and while Corey Seager and Marcus Semien were sound investments, they were miles short of sufficient. Throwing bad money after good, then, the team bought an entire starting rotation this winter, and looks poised to spend over $100 million on starters who might combine to throw 600 innings. Jacob deGrom is awesome when he's on the mound, but he's not going to suddenly morph into a workhorse. Nathan Eovaldi is a slightly more durable but markedly worse spin on the same thing, and Andrew Heaney is somehow even less durable than deGrom, but also worse than Eovaldi. The Rangers have some decent young hitters populating their lineup around Seager and Semien, but the balance of probability says that it won't matter. The Brewers visit Texas August 18-20. 
That's the last of the AL teams the Brewers face on the road, though. The five worst teams in that league will all come to Miller Park this year, presenting the Crew with an opportunity to make some hay. They need to take advantage. They can start with the Orioles, who might have their best starting pitcher (Grayson Rodriguez) by the time they arrive on June 6, but who are breaking camp without him as they waffle between serious contention and self-righteous nonsense. Adley Rutschman is the game's best young catcher. Gunnar Henderson is the favorite to win the AL Rookie of the Year. Cedric Mullins, Anthony Santander, and Austin Hays have survived another offseason without being traded, and they combine to provide some genuine punch in the lineup. With Kyle Gibson as the Opening Day starter, though, none of that will suffice.
By comparison with the Red Sox, though, the Rangers and Orioles are downright methodical and predictable. The volatility of the Red Sox's cocktail of veterans and prospects is off the charts. They paid $90 million for Masataka Yoshida the moment he was posted by his NPB team, and it might pay off handsomely–or be a repeat of the Rusney Castillo catastrophe. The good news is that Corey Kluber and Justin Turner will be in the lineup on Opening Day. The bad news is right there on the calendar–speaking of which, the Sox come to Milwaukee April 21-23, part of the same homestand as the Angels and one more team.
What Stage of the Rebuild is This, Again: Detroit Tigers, Kansas City Royals, Oakland Athletics
Between Boston and Los Angeles, the Tigers come to town, making clear how good an opportunity the Brewers have to rack up wins during that stretch. After an upstart vibe pervaded in 2021, Detroit splashed some money around during the lockout winter, and then everything went as wrong as it could possibly go. That got the front office fired, and new head honcho Scott Harris has largely hit the reset button, plunging the team back into the rebuild they'd been doing for the previous half-decade. Javier Báez will have a better 2023, but not nearly a good enough one to save this team. They need Spencer Torkelson to recover from a massively disappointing rookie showing in order to be so much as respectable.
Similarly, though far less dramatically, the Royals were lousy in 2022, and it led to the overdue dismissal of a long-tenured executive. Dissimilarly, they retained and promoted someone from within, and the changes that appear to have taken place are of degree, rather than kind. Vinnie Pasquantino is an above-average first baseman and an emblem of the team's rapidly improving development infrastructure for hitters. He's just not a transformative type of player, and the guy in the organization who is (Bobby Witt, Jr.) has yet to live up to that potential. The Royals visit Milwaukee over Mother's Day weekend.
Finally, there are the A's. They'll bring Esteury Ruiz back for a brief visit to what were technically his old stomping grounds June 9-11. They also signed Jace Peterson this winter, which is a good encapsulation of how they spent their time. They got good value on neat little role players in several transactions. They just didn't do anything to actually get better than they were last year. They will improve, but only incrementally, and almost inevitably: they weren't as bad their record last season.
Summary
The peculiar partition of their interleague schedule–nearly all their good opponents on the road, nearly all their bad opponents at home–makes it hard to see the Brewers being far from .500 in this set of 46 games. If they're an especially tough and disciplined team, they might steal an unexpected number of road games against those top teams and go 26-20. If they lack focus against the cupcakes, they could stumble to 20-26 fairly easily.
We know that baseball is a game of small margins and big variance. This change to the schedule, and the Brewers' matchup against their 15 American League opponents, will illustrate that in 2023. Their hopes of reaching the playoffs could hinge on how they handle the challenge.
Think you could write a story like this? Brewer Fanatic wants you to develop your voice, find an audience, and we'll pay you to do it. Just fill out this form.
MORE FROM BREWER FANATIC
— Latest Brewers coverage from our writers
— Recent Brewers discussion in our forums
— Follow Brewer Fanatic via Twitter, Facebook or email