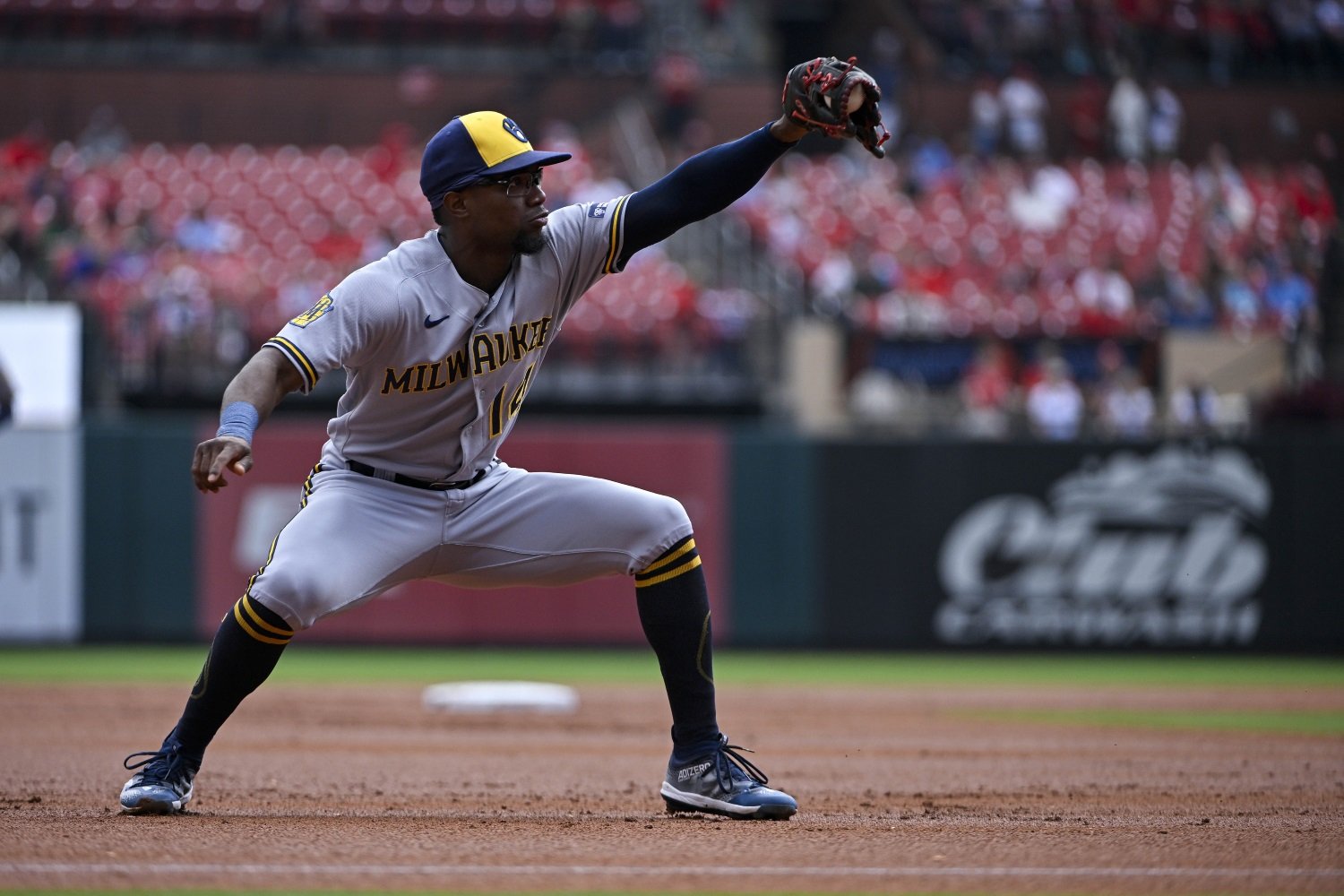 Image courtesy of © Jeff Curry-USA TODAY Sports
After their win Thursday in St. Louis, the Brewers distributed a postgame note mentioning that the team has allowed nine or fewer hits in 26 straight games. Not since the 1968 Orioles--the consummate dynasty built on pitching and defense, in the Year of the Pitcher--has any team gone 27 games without allowing an opponent to reach double digits in that column. It's an extraordinary feat, but not a wholly surprising one, because the Brewers are keeping elite historical company, anyway.
FanGraphs keeps adjusted versions of various statistics on both an individual and team level, to facilitate comparisons between teams across eras, ballparks, and league rules changes. To fans who know how to read an OPS+ (100 is average, higher is better for run scoring), these are familiar, but whereas OPS+ is meant to convey a holistic quality, the +Stats page on FanGraphs lets us compare specific skills in the same way. Here are the teams who have allowed the lowest BABIP+ (batting average on balls in play, adjusted for league and park contexts) since the game began to be re-integrated in 1947 (excluding 2020, for obvious reasons):
2016 Cubs: 86

2022 Dodgers: 88

1975 Dodgers: 88

2001 Mariners: 88

1999 Reds: 89

2023 Brewers: 90
Because of the context in which it was first introduced to the world, BABIP tends to be filed into a corner of fans' brains where unfriendly reminders of the luck involved in the game go. On a team level, it should be obvious that luck plays a much smaller role, but what's less obvious is that it's not a function purely of fielding prowess, either. The ability to deny opponents hits on balls in play is a team skill--a shared achievement by the pitching staff, the catchers who direct them, and the defenders behind them. To be elite in this way requires all of those units to be dominant. The Brewers certainly meet that threshold.
Look at the other teams on that list. We all well remember the 2016 Cubs, who blended extraordinary athleticism around a young infield with excellent pitch framers and game callers behind the plate, plus an accomplished veteran pitching staff. That's roughly the formula, but the teams tend to share some other common threads. Great center field play is a requirement. Two of these teams had a young Mike Cameron patrolling that area. The Brewers haven't enjoyed the stability some of these teams had at that spot, but they run as deep with great defenders in center as any team in recent memory (even with Garrett Mitchell hurt most of the year, and Jackson Chourio not yet in the mix).
Several of them had a second baseman who would have been a well-qualified shortstop, too. That includes the 1999 Reds (Pokey Reese), the 2016 Cubs (Javier Baez), and these Brewers, with Brice Turang. Each team has had at least one excellent utility defender--someone who roves to various positions based on need and catches and throws well at each. 
The Brewers have the most in common, though, with those 1975 Dodgers. It's a young infield, with some cohesion but plenty of question marks. It's an eclectic outfield, with many moving parts for many different reasons. Most of all, though, they had a tremendous pitching staff. It didn't look like anything a fan in 2023 would recognize. They ran one of the last true four-man rotations, with Andy Messersmith, Doug Rau, Don Sutton, and Burt Hooton combining for 143 starts and 1,057 1/3 innings. Only four other pitchers (Mike Marshall, Rick Rhoden, Al Downing, and rough, tough Charlie Hough) pitched more than 33 innings for them, and even in that group, only Marshall exceeded 100. Still, that group was the 1975 equivalent of this Milwaukee staff. They walked the fewest batters in the NL and struck out the third-most, and their only fault was in allowing an above-average number of home runs. 
Like that team did, this Brewers group leads the senior circuit in ERA. Unlike that group, they aren't exceptional at avoiding the walk, but they do that perfectly well. They also strike out batters at a healthy rate. Their only vulnerability lies in allowing too many home runs. If those pesky walls weren't in the way, a few of the Crew's outfielders would probably go catch those, too. 
The 1975 Dodgers got boat-raced in the NL West, which perversely included the Cincinnati Reds in those days. The Big Red Machine, in a triumph of offense over pitching and defense, steamrolled to 108 wins that year. The Dodgers might have been an awfully dangerous team in the postseason that year, but they weren't granted entry into them. The Brewers don't face that problem. They're going to have a chance to show whether their unique mixture of pitching and defensive excellence can banish the organization's October demons. 
Think you could write a story like this? Brewer Fanatic wants you to develop your voice, find an audience, and we'll pay you to do it. Just fill out this form.
MORE FROM BREWER FANATIC
— Latest Brewers coverage from our writers
— Recent Brewers discussion in our forums
— Follow Brewer Fanatic via Twitter, Facebook or email
3