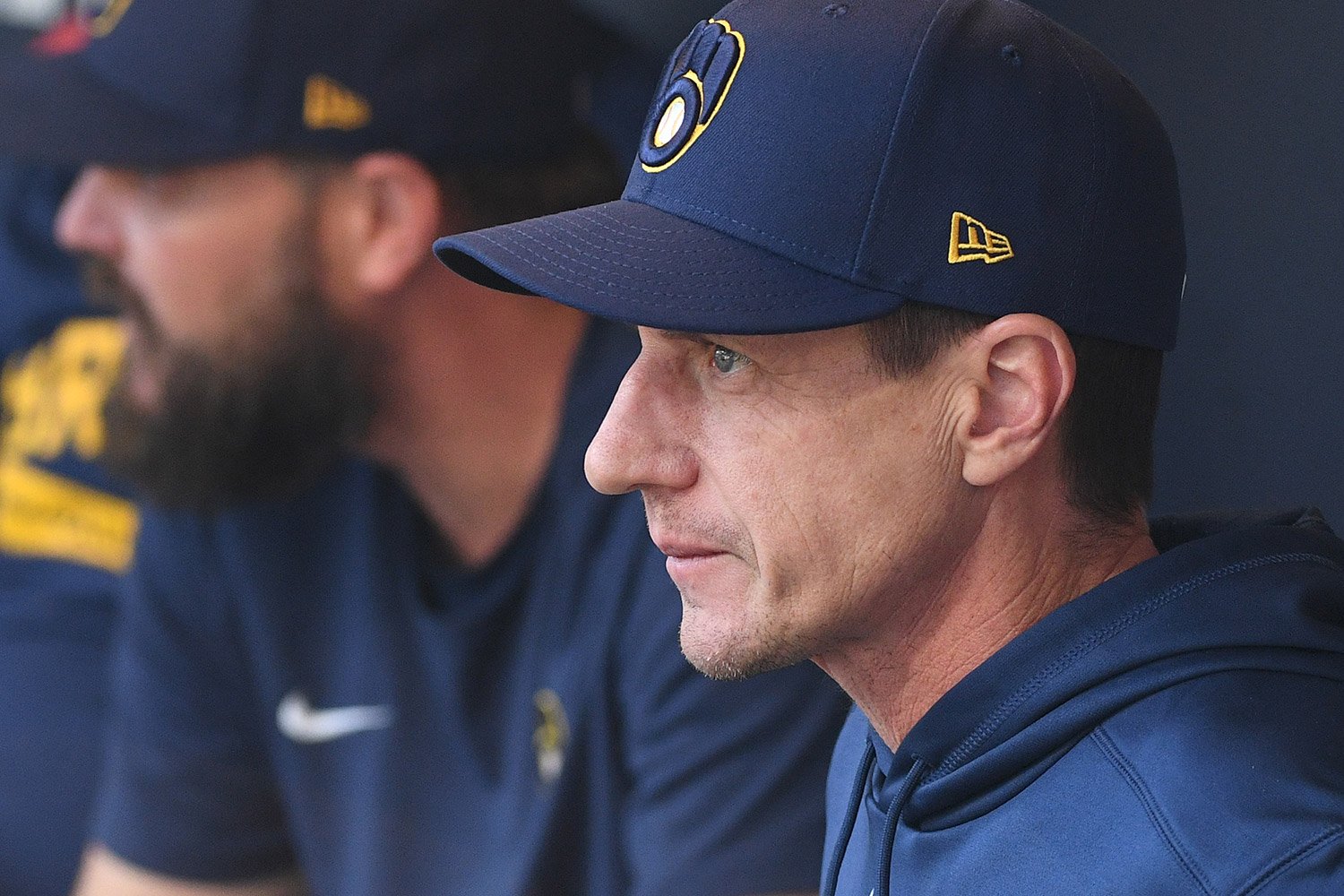 Image courtesy of © Michael McLoone-USA TODAY Sports
It's no surprise to anyone that the Mets, having so recently officially hired David Stearns to run their baseball operations department, are interested in Craig Counsell. According to reporting by The Athletic, the Cleveland Guardians are at least feeling out Counsell, as well. It sounds odd to suggest that Counsell would even ponder a move to such a small-market alternative, without the same bonds of geography and personal history that tie him to Milwaukee, but Cleveland is trying to replace Terry Francona, who was making more than $500,000 more than Counsell has been getting.
That, increasingly, seems to be the peg around which this story spins. Counsell not only wants to be one of the highest-paid managers of the game, but hopes to shape (or maybe even rescue) managerial salaries for the future. The game has trended so strongly toward front offices domineering their skippers that Counsell might reasonably view himself as the last bulwark against the invasion of the dugout by the executive suite. Then again, he could even garner some notice from teams trying to fill one of those front-office jobs--most notably, the Marlins, an organization with whom he might have a nostalgic connection.
No one has yet linked Counsell to the likely managerial opening in Houston, where Dusty Baker might be set to retire. If this goes on long enough, that will change. The Padres are considering internal candidates Ryan Flaherty and Mike Shildt, but they might yet expand their search to include Counsell. These aren't just a sufficient number of openings; they're precisely the right ones. Whether it's a noble and magnanimous purpose that drives Counsell to seek a bigger payday, or whether he just wants to be compensated the way he's earned the right to be, he's in position to land a big salary and some unusual measure of influence or control.
That gives this whole, formerly complicated mess a cathartic new clarity. The Brewers are going to have to pony up, if they want to keep Counsell. In all likelihood, though, there is some price (perhaps both a monetary and a non-monetary one, but some price) at which they can keep him. That shifts the spotlight to Mark Attanasio and Matt Arnold. They have to decide how far they're willing to go to keep baseball's best manager in their employ, and what line they won't cross. 
Should Counsell move on, the team needs to identify some potential replacements, and do it quickly. Pat Murphy would probably follow Counsell to a new destination, so there's no obvious alternative on the team's existing depth chart. Andy Green of the Cubs is interviewing for the Cleveland job. If he doesn't get that, he could be a fit with Milwaukee. So could fired ex-Giants manager Gabe Kapler. (For various reasons, some of them very legitimate, fans might have misgivings about Kapler, but he's had a modicum of success with two teams whose front offices related to him the way Arnold seems to want to relate to his manager.)
Stephen Vogt will interview for the Cleveland job. DeMarlo Hale has been Francona's right-hand man in Cleveland the last several years, and is at least as qualified as Green, Kapler, or Vogt. Alyssa Nakken interviewed for the Giants job before it went to Bob Melvin, and has proved an adroit member of San Francisco's staff over the last few years. Joe Espada might shake loose from the Houston staff, if Baker does retire and if Espada doesn't get that job. 
All of these are credible candidates, and there are plenty more who aren't as famous or familiar, but who could be just as good. The thing is, none of them are Counsell. If the Mets don't deliver the Godfather offer, the Brewers should step up and pay Counsell what it takes to retain him.