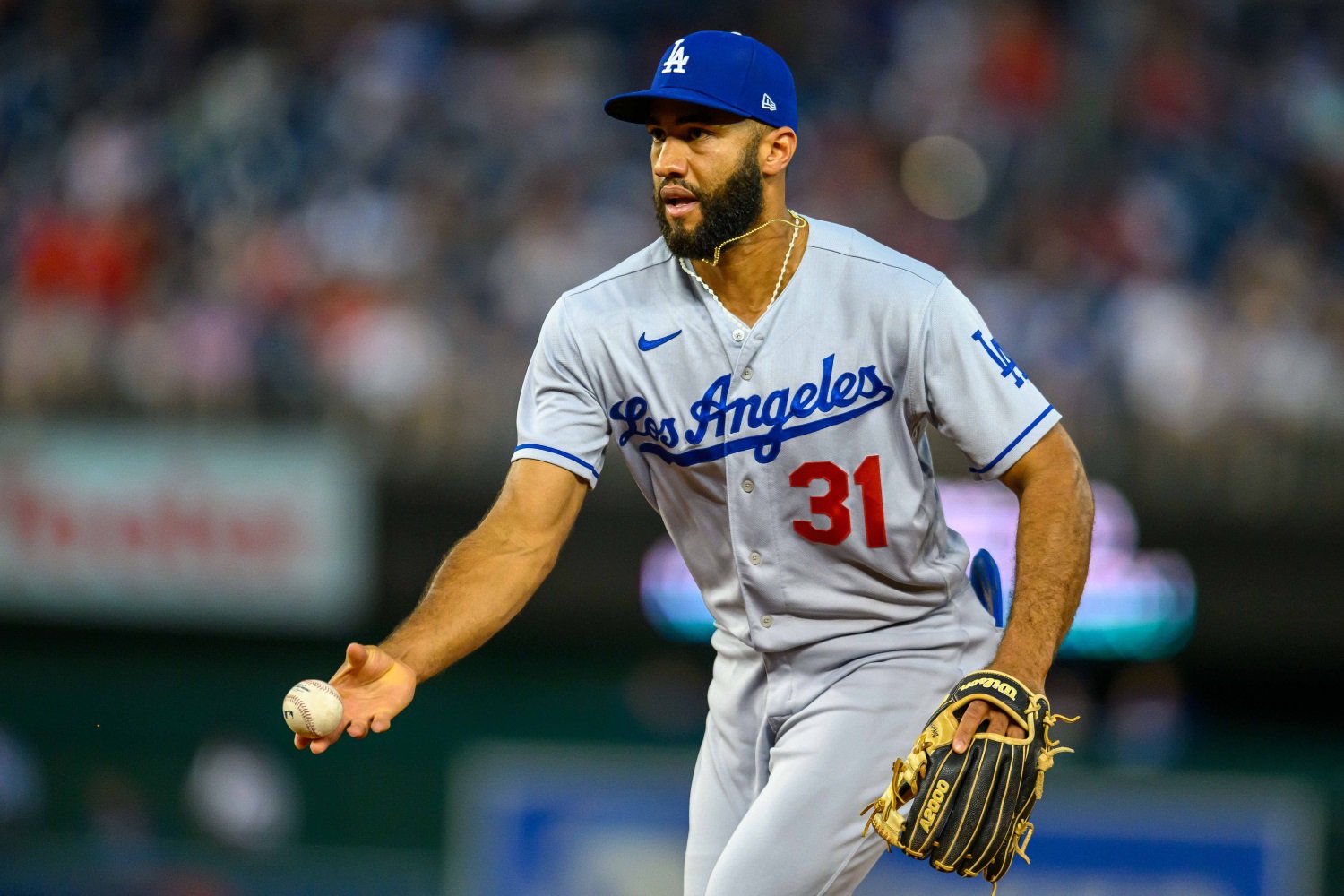 Image courtesy of © Reggie Hildred-USA TODAY Sports
There's one thing I neglected to mention in my first post, which gave a brief introduction to this idea and broke down players 41-50 on my list: I didn't include any relief pitchers. That's not because no reliever could be a useful signing, but rather, because it seems so improbable to me that the Brewers will (or even should) spend money in that area this winter. If they're trimming payroll, or even if they're merely holding it level, then it's hard to justify signing a free-agent reliever to fit into what is already a shockingly strong and cost-efficient group.
Let's get into the next set of 10 players on the list.
40. Eddie Rosario, LF/DH
The Brewers preach patience at the plate. They've consistently, systematically constructed patient lineups for each of the last several years. Rosario's approach is the antithesis of that approach. Yet, he would be a welcome infusion for them, on a couple of levels. His power and contact skills are the very elements the team was missing in 2023, and while he's no great shakes in the outfield, he could swap in and out with Christian Yelich in left, with each taking some time at designated hitter, too, and Rosario riding the bench against most lefties. At this stage of his career, he should be a one-year signee at a reasonable cost.
39. Garrett Cooper, 1B/DH
Perhaps pressing with free agency on the horizon, Cooper started focusing more on pulling the ball and getting it in the air in 2023. He managed to do so, but that victory was Pyrrhic. His strikeout rate spiked, his walk rate sagged, and his power didn't uptick enough to make up the difference. Cooper's contact rate on swings plummeted, but it doesn't seem like that was a matter of his bat speed disappearing or him forgetting how to hit a breaking ball. Rather, he got much too aggressive. The Brewers are the antidote to that loss of equilibrium, and while he would an underwhelming, buy-low acquisition, Cooper could pay handsome dividends.
38. Adam Duvall, OF
Father Time swung and missed on Duvall. The Louisville product didn't become a regular in MLB until age 27, but eight years later, he's racked up 360 career extra-base hits, often in part-time work. He was past 30 when he first took up a place in center field, but he's been an average-plus defender there. It seems impossible that he'll continue to defy the aging curve, but then again, this feels a bit like a poor man's Nelson Cruz. As a platoon partner to Sal Frelick, Garrett Mitchell, and Yelich and a fine defender in any outfield spot, Duvall would be a perfect fit for this roster.
37. Tyler Mahle, RHP
This is where the unique and intriguing nature of this exercise announces itself. Mahle underwent Tommy John surgery in May and won't be back until midseason, at the soonest. That makes him an odd fit on any free-agent ranking, but the concept here would be a multi-year deal that pays Mahle relatively little in 2024 and meaningfully more in 2025, when he should be fully healthy and ready to get his career back on track. He's been a high-end starting pitcher in bursts over the last few years, so snapping him up while the market views him as damaged goods could be a savvy maneuver.
36. Wade Miley, LHP
Miley is a delightful fit for the Brewers, and was very valuable to them in 2023. The biggest problem, and the reason he's not (say) 10 spots higher, is that he turned down that mutual option, and that Craig Counsell is no longer with the team. It feels like Miley is more likely to re-sign with the Cubs, where he spent 2022, than to re-up with the Crew in a post-Counsell world.
35. Lance Lynn, RHP
A guy who racks up strikeouts and limits walks pretty well, but can be vulnerable to power when he's not perfect? Sounds like a Brewer already. Lynn is a good reclamation project. His value will be dinged by very ugly topline 2023 numbers, but Chris Hook could get him back to his sturdy workhorse self in virtually no time. The stuff is still good enough, if used better, and the Brewers would use it better.
34. C.J. Cron, 1B/DH
At 33 years old, Cron took a big step backward. That's often the sign of a player in irreversible decline, and indeed, things got even uglier after he was claimed by the Angels late in the campaign. He continued to crush fastballs, but everything else made him look foolish. When he's right, he's a fine power hitter with fewer strikeout problems than many similar guys. His top-end exit velocities remain elite. Signing him on a low-risk deal and trying to restore his ability to hammer soft and spin could turn a nice profit.
33. Amed Rosario, 2B
A dearth of power and an aggressive approach limit his upside, but Rosario hits for average, runs very well, and seems likely to settle in as an adequate defender on the right side of the infield. He spent a long time stretched into a shortstop, but this role suits him better, and it could make the Brewers a good suitor for him. Because his tools remain tantalizing, the competition here could be surprisingly stout, but Rosario would be an offensive upgrade from Brice Turang, and they could even use a soft platoon to get the most out of each man.
32. Michael Lorenzen, RHP
We wrote up Lorenzen as a trade target for the Crew back at the end of July. Instead, he landed with the Phillies, where things started beautifully but quickly went south. The history of players who have a season like Lorenzen's suggests that his resurgence was a blip, but the combination of stuff and high-end athleticism is hard to ignore in his case. If he's only able to command a two-year deal, he could stabilize the middle of the Milwaukee rotation nicely.
31. Jung Hoo Lee, OF
In a market starved for any kind of impactful positional talent, Lee is one of the creative potential solutions. He's desperately short on power, by American standards, but he has fine plate discipline and elite bat-to-ball skills. If you believe those who scout him and rate him as a stellar defensive outfielder, his profile adds up to stardom. If you think he's destined to slide to a corner spot, he's barely playable. That's a wide set of error bars, and he's likely to get a deal that normally comes with greater certitude. Between that and the fact that he would make Frelick redundant, the prospective match here is a strange one. It might still be the right one, though--particularly if an unexpected opportunity to move Frelick for a controllable starting pitcher or a bigger bat presents itself.
Which of these potential fits stands out to you? What alternatives to them do you feel make more sense? Free agents will start finding homes this week. Let's talk about them.
Think you could write a story like this? Brewer Fanatic wants you to develop your voice, find an audience, and we'll pay you to do it. Just fill out this form.
MORE FROM BREWER FANATIC
— Latest Brewers coverage from our writers
— Recent Brewers discussion in our forums
— Follow Brewer Fanatic via Twitter, Facebook or email