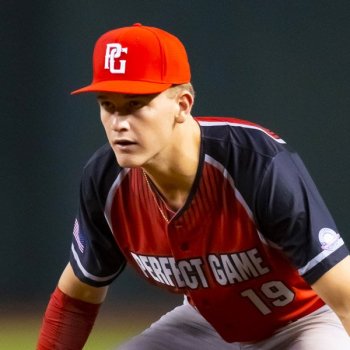 Magnolia Heights HS (MS)
SS
Bats: R / Throws: R
Age: 19
Slot Money: $309,900
Signing Money: $1,350,000
Scouting Report
7/21 UPDATE: Jim Callis has reported that Pratt has signed an over-slot deal.
Pratt is a tall, prep shortstop who has been a quick riser up draft boards this year, thanks to at least four above average tools. He has a crouched, right-handed swing that currently has gap to gap power but will likely add home run juice as he fills out more. Pratt has a good combination of a low chase rate and strong contact rates, particularly in the strike zone. Defensively, while not particularly quick, Pratt moves well and should get a chance to prove he can stick at shortstop. Pratt is currently committed to Ole Miss and might be a tricky sign away.
Spencer Michaelis:
When the Brewers made this choice, I actually jumped up out of my seat. By this point in the draft, I was actually thinking they were already running low on slot bonus money to spend. Frankly, I had written off Pratt as a possibility long before this sixth-round selection. Assuming they do sign him, this is probably the biggest steal of the entire draft. At 6'5, many scouts believe he will be able to stick at shortstop. Based on the little video of his defense available, I am inclined to agree. For a player his size, he moves extremely well on the dirt, and his arm is quick enough to handle short as well. Offensively he is currently hit over power, but considering his frame, there is a lot of room to grow in the power department. Even if the power never does develop, there is a lot to like in his profile. Baseball America says, "Over a 668-pitch sample, Pratt has just a 12% overall miss rate and 17% chase rate. On pitches in the zone, his miss rate falls to just 6%." Those are fantastic numbers for a player his age. He has a bit of a leg kick but an extremely smooth-looking swing that allows him to hit with some authority to all fields. It would not shock me if, later on down the road, Pratt ended up being the best player the Brewers selected in this draft class. The upside is similar to that of Gunnar Henderson.
See all » Cooper Pratt Articles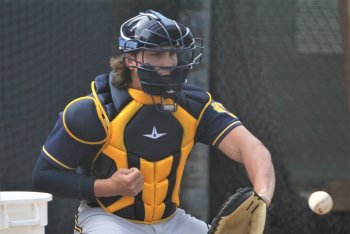 Jackson Chourio brought himself to the brink of MLB at the age of 19, with a rapid climb up the farm system over 2022 and 2023. Could other positional prospects match that rise?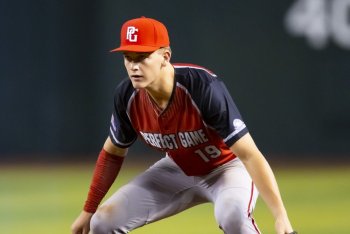 Shortstop is arguably the deepest position in the Brewers farm system, and it isn't just because the Brewers have had highly-touted draft picks at the position. Just how deep are the Brewers at short?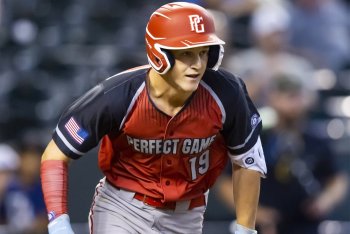 Welcome back to Brewer Fanatic's 2023 top 20 prospect rundown! In this edition, we will be taking a deep dive look at Cooper Pratt. Pratt comes in as the number nine prospect in the system, as voted on and compiled by the Brewer Fanatic community.
See all » Cooper Pratt Videos