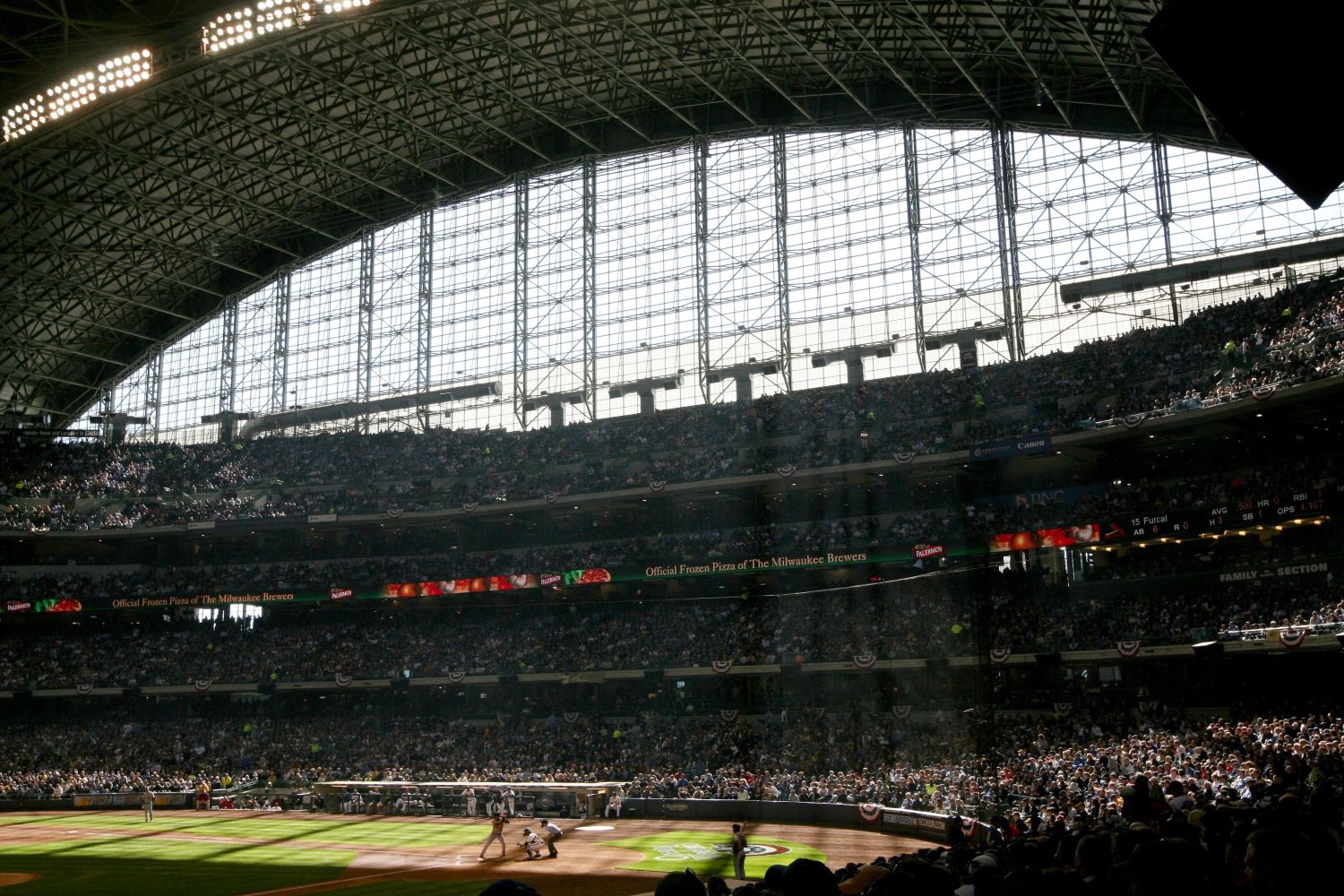 Image courtesy of © Mark Hoffman / Milwaukee Journal Sentinel / USA TODAY NETWORK
I have to lead with a confession, which might not be news to those of you who already know me from past endeavors: I grew up a Cubs fan. I mostly did so in Appleton, Wis., though, going to Timber Rattlers games and soaking up the Brewers by osmosis and exposure. I usually watched the Cubs, not the Brewers, and I would listen to Pat Hughes calling Cubs games on our car radio while I played basketball on summer afternoons.
At bedtime, though, and in defiance thereof, it was always Bob Uecker and (most often) Jim Powell to whom I would tune in, trying to keep the radio just loud enough to hear the game without my parents hearing it, too. My first big-league game was a Twins-Brewers tilt at County Stadium. My first treasured big-league autograph was that of Jeff D'Amico, on a battered ball I got at that game. (I remember him being gigantic, which surely everyone seems to be when one is seven years old, but it's also objectively true. That guy was massive.)
All of this is to say that I feel deep roots in the Brewers community, even if it's not my native tribe. After high school, I moved away from Wisconsin, but in national writing gigs at Baseball Prospectus and elsewhere, I've covered the Brewers, and I still consider them one of my baseball intimates. If you picked up the team-specific Brewers edition of the Baseball Prospectus 2021, almost every word you read therein was mine, from the team essay to the player comments to the top 10 lists of the best position players and pitchers in franchise history.
I intend to bring all of that background and that understanding of what the Brewers are and what they mean to my work here. I also think this team is as perennially interesting and as rich a topic of conversations and good analysis as any in baseball right now. I have just two principled stands I want to carve out, and then we can be done with the pleasantries and get on to baseball.
Firstly: it's Miller Park. No American Family Field or AmFam nonsense from me. I don't intend to impose a unilateral editorial standard or anything, but Miller Park was a lovely, fitting name, even if it was only officially applied as part of a craven financial transaction. Not having gotten a cut of either that old deal or the new one that has the team calling its longtime home by a clunky new name, I feel no fealty toward the latter. When I write "Miller Park," I'm not forgetting anything. I mean what I say.
Secondly: Devin Williams throws a screwball. We can get into more about why it's important to me to acknowledge that fact in a separate post, but as far as I'm concerned, it's a screwball. 
Let's have some fun.
Think you could write a story like this? Brewer Fanatic wants you to develop your voice, find an audience, and we'll pay you to do it. Just fill out this form.
MORE FROM BREWER FANATIC
— Latest Brewers coverage from our writers
— Recent Brewers discussion in our forums
— Follow Brewer Fanatic via Twitter, Facebook or email