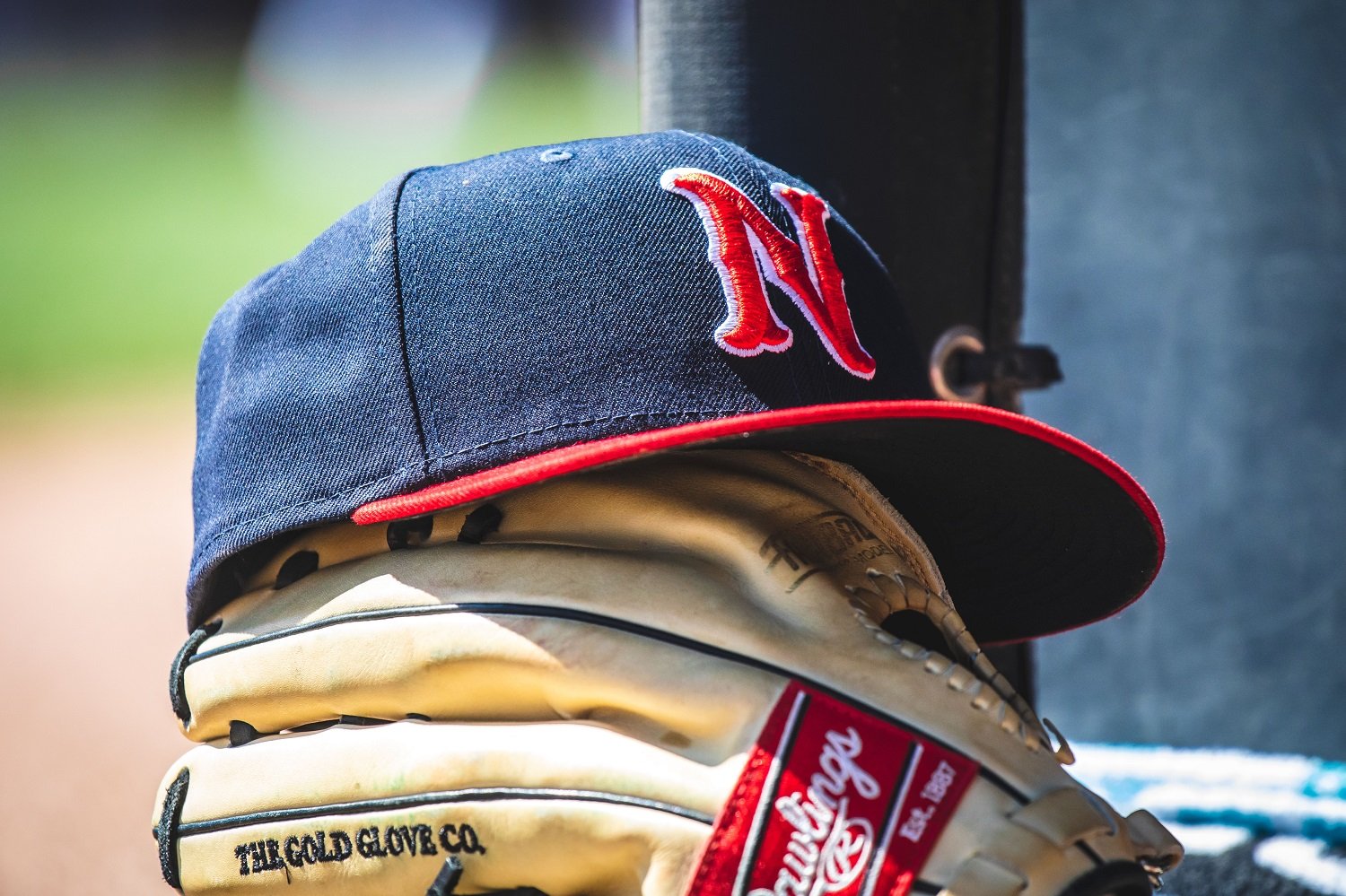 Image courtesy of Rob Thompson, St. Paul Saints
Transactions:
RHP J.B. Bukauskas was recalled from the Nashville Sounds by the Milwaukee Brewers (and pitched a clean 9th inning for the Big Club!)
RHP Colin Rea was officially optioned to the Nashville Sounds from the Milwaukee Brewers

RHP Carlos F. Rodriguez was officially assigned to the Nashville Sounds (and debuted in his first Triple-A start - more below)
---
Nashville 6, Jacksonville (Marlins) 4
Box Score / Game Log
Via the Sounds' site, game details, please visit and review:
Sounds Ride Night of Firsts to Victory

RHP Carlos F. Rodriguez debuted at Triple-A Nashville by getting the starting nod and then firing off a whopping 101 total pitches. Rodriguez wasn't especially sharp, but, as he is prone to doing, he successfully managed to work around the majority of his woes - 4 BB, 1 HBP. He can also thank LHP Alex Claudio for inheriting his final two runners and not allowing a single man to cross home plate. This is Rodriguez's first time working with the ABS system in the International League. And, I have to say, having witnessed the system over a year and a half now I tend to agree with the majority of the players: the challenge system is a better fit. I digress. Rodriguez did manage 6 K in 4 2/3 IP and in grabbing that sixth punch out he entered the history books as it broke last season's team total strikeout record for a single season (which, is interesting considering they currently sit 10th overall in the International League in total team strikeouts). 
Rodriguez was not the only new face on the hill. RHP's James Meeker and Tobias Myers both made their inaugural appearances with the Sounds in 2023. Of the two, Myers looked like the player who had seen International League action in the past as he punched out the side in stellar fashion with a fantastic off-speed pitch on the inner half: 
Myers has gotten distinctly better as the season has come to its final week and seeing him come aboard as a bullpen arm was a wrinkle I was not expecting. He continues to make the case as one to watch in the early part of 2024. While rehabbing 1B Darin Ruff and OF Garrett Mitchell continue to struggle in the very early going of their Triple-A work, OF Joey Wiemer has started making consistent hard contact while playing his prototypical stellar defense. Here he is converting a three-run homer to a 413 foot sac fly: 
And, here he is ripping a two-run jack himself:
After an 111 mph line out last night to left field, Wiemer also flew out hard to right field tonight 106 mph off the bat. It also appears to the naked eye he may be working toward limiting his over-active hands. All good things to witness in his brief tenure back in Triple-A. Beyond this, Jackson Chourio made his fifth appearance of 2023 in right field and he made it look easy while also smashing his second two-bagger in two nights. 3B Tyler Black did Tyler Black things at the dish as he gets more and more comfortable (2-for-3, 1 2B while extending his hitting streak to 11 games - hitting an absurd 0.429 since September 7th) though he did drop a catchable (albeit challenging) ball over the dugout railing. I'll close with congratulating RHP Luis Contreras for picking up his first Save as a Sound in 2023. He pitched a clean one walk, two strikeout ninth inning. It isn't always clean with Contreras but I continue to absolutely see MLB-caliber stuff flying off that pitching hand. Though the Sounds have officially been eliminated from the second half playoff chase, they did move to 16 games over on their entire season and lead their division by 1.5 G. Honorable Mention ribbons for all!
---
And with that, I bid ye Brewer Fanatics adieu. This is my official last Link Report of 2023. It's been an awesome ride. It has been an honor reporting back to you what these old eyes see on a nightly basis. We'll have to wait and see what's on tap for the Sounds tomorrow - at this stage, it's hard to tell.
As always, thanks for reading and thanks for supporting Brewers Minor League baseball.

Organizational Scoreboard including starting pitcher info, game times, MiLB TV links, and box scores

Current Milwaukee Brewers Organization Batting Stats and Depth

Current Milwaukee Brewers Organization Pitching Stats and Depth
3