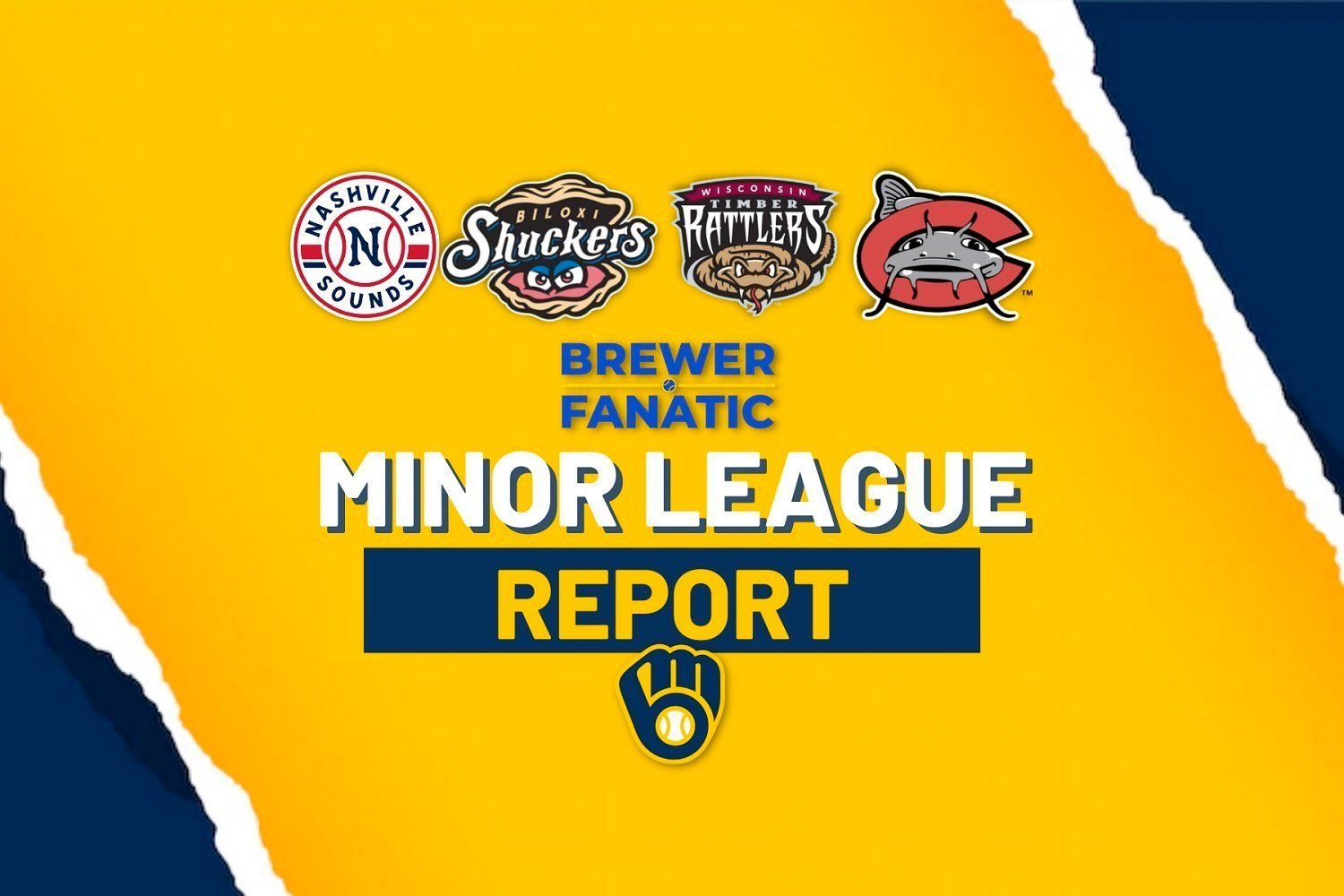 Image courtesy of Brewer Fanatic
Transactions:
 INF/OF Keston Hiura was 

placed on the Nashville Sounds 7-day injured list 

OF Greg Allen was released by the Nashville Sounds
LHP Luis Amaya was released by the Biloxi Shuckers
C Jason Lopez was released by the Biloxi Shuckers
RHP Robbie Baker was released by the Biloxi Shuckers
CF Jackson Chourio was assigned to the Nashville Sounds
RHP James Meeker was assigned to the Nashville Sounds
RHP Tobias Myers was assigned to the Nashville Sounds

RHP Carlos F. Rodriguez was assigned to the Nashville Sounds

RHP Zach Vennarro was released by the Biloxi Shuckers
AND, to stay very very current back to Sunday (9/17) please visit our ongoing Transactions Mega-Thread HERE
The releases never hit easy for me. I watch these men play on a routine basis and I respect their commitment and hard-work immeasurably. I wish each and every one of these players the absolute best as they hit the uncertainty of the upcoming Minor League Free Agency period. 
---
Nashville 5, Jacksonville (Marlins) 4
Box Score/Game Log
Via the Sounds' site, game details, please visit and review:
Sounds Walk Off Jumbo Shrimp in Series Opener
With the Durham Bulls winning again tonight, the Sounds have officially been told to cease any and all thoughts of an improbable second half playoff birth. So it goes. The Sounds gave it a great run but, really, Durham was the better team in the end and the 5-1 head-to-head series victory for the Bulls against the Sounds in the past month attests to this. Without further ado, it's all fun and games from here on out. And, after a snooze-worthy clunker through the first 5 frames, the Sounds sure as heck made it a fun one in the later innings. RHP Janson Junk was being attacked early in counts for many a cheap hit - really, not a lot was hit hard for knocks. And, what was hit hard was hit right at someone. He sprinkled around nine hits and a free pass in his six innings of work - his 31 pitch, two run, second frame was the by-product of many a seeing eye squeaker. He never caved to the big inning even though he had men on base quite a bit. Kudos to him. It was a worthy Triple-A effort.
Many a Shuckers call-up are getting their first tastes. Oh, and one of those just happens to be our crowned prospect jewel in CF Jackson Chourio (DH in his debut). After a ground out to third base and a deep fly out to left center field, the young superstar managed to rip an opposite field double standing up on an outside heater:
But, really, this game was about C Brian Navarreto. We've been having some peripheral discourse in our Minor League Forum HERE (feel free to visit and chime in). I wrote about Brian wayyyyyy back in March of 2023 HERE. Trailing 2-0 in the bottom of the fifth frame and with the only real thing to show for it being several very hard hit outs (including a 111 mph EV line out by still offensively struggling OF Joey Wiemer), Navarreto broke it open: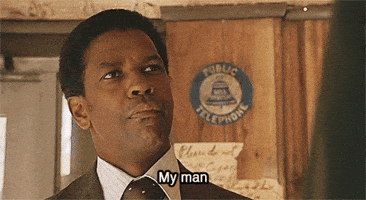 It's like that. My faith in Navarreto knows no bounds. I will continue to pound the pavement for his opportunity. After a 2B Abraham Toro (he extended his on base streak to 34 games with a final AB walk - how many on base streaks does Toro have this season in Nashville? My goodness he is having a year) sac fly brought 3B Tyler Black home (triple to the left field wall) in the bottom of the seventh, it was up to LHP's Ethan Small and Clayton Andrews to protect that tight margin. Small did his work - touching 95 mph routinely in the process which turned my head - and Andrews had a lead-off walk on the bags with two down looking to find that final out. Well, the Shrimp's Austin Allen had other plans. Having scorched the hardest hit Shrimp balls all night but for outs, he finally got his revenge on a mistake slider from Andrews:
 After this bomb, Andrews hit 97 mph on consecutive heaters - that was a thing. Can he keep this into 2024, please?!? He ended the inning shortly thereafter without further damage. And, it was on to the bottom of the ninth where the Sounds got their 13th walk-off their 2023 season. And, it was the second in a row for, you guessed it, C Brian Navarreto:
A truly fantastic game one of the Sounds last series of their 2023 season. Let's hope we get five more of these - well, maybe not the walk-offs. 
---
Tomorrow evening will officially be my final Minor League report of the 2023 season. It's been a fantastic season and a fun ride. Thank you to the players, the coaching staffs, and the organization for all they do for us Brewer Fanatics. I remain grateful to watch this team - organization wide. 
As always, thanks for reading and thanks for supporting Brewers Minor League baseball.
Think you could write a story like this? Brewer Fanatic wants you to develop your voice, find an audience, and we'll pay you to do it. Just fill out this form.
MORE FROM BREWER FANATIC
— Latest Brewers coverage from our writers
— Recent Brewers discussion in our forums
— Follow Brewer Fanatic via Twitter, Facebook or email