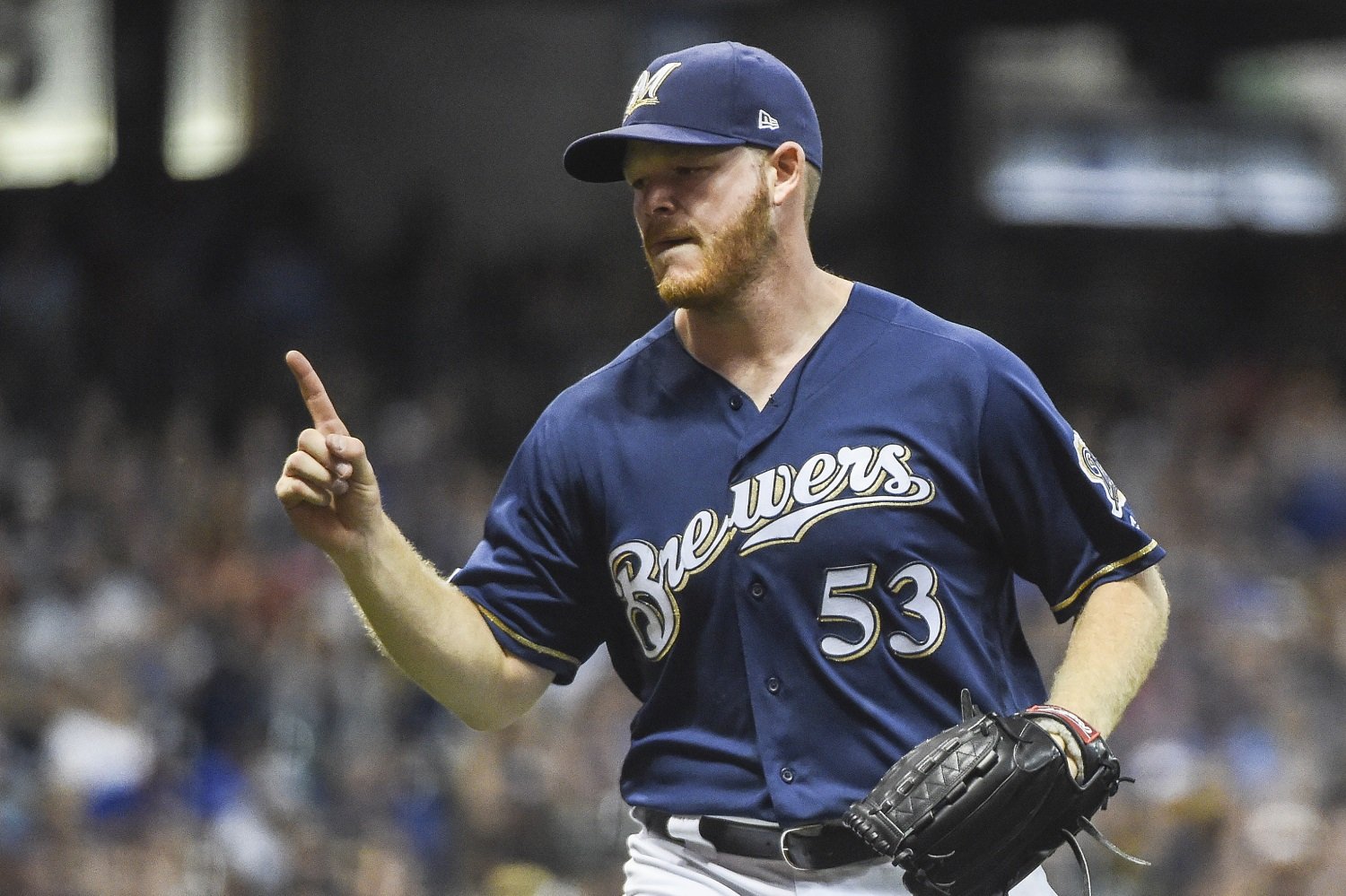 Image courtesy of © Benny Sieu-USA TODAY Sports
Brandon Woodruff will be arbitration-eligible in 2024 and a free agent at the end of that season. Assuming he'll miss most of 2024, he won't really have much firepower to use in fetching a higher salary in the arbitration process. Furthermore, he'll hit the free-agent market with few (if any) innings pitched, which will likely lead teams to question whether his stuff is still there and whether he'll be an injury risk in the future.
This is where the Brewers front office can shine. Having served as his home for the entirety of his professional career, Milwaukee has the benefit of having the most information on Woodruff as a pitcher, player, and person. Because of this (and the fact that they'll be the most in tune with his recovery process), a mutually beneficial course of action could be to sign Woodruff to a two-year contract that extends the Brewers' team control through 2025. This accomplishes two main goals.
Gives Woodruff an Extra Year to Get Back in the Game
Woodruff is a power pitcher. He's not a crafty pitch-to-contact guy like Wade Miley or Jordan Montgomery, who can get away with lower velocity and strikeout numbers. Woodruff has a 95.8-MPH four-seam fastball and a 95.0-MPH sinker, each of which pair nicely with an 85.8-MPH changeup and some red wine. He's averaged 10.4 strikeouts per nine innings over the course of his career and has fanned as many as 211 batters in a season. Thus, it's important that he is able to prove to other teams that post-surgery, he hasn't lost his ability to produce the same velocity. 
Signing a short-term deal would give him a full season of healthy pitching, and then throw him back into the free-agent market prior to the 2026 season with plenty of recent data to prove that he is still the same guy he's always been.
Gives The Brewers an Extra Year of Brandon Woodruff
This really speaks for itself. Having one of the best pitchers in baseball in your starting rotation is a blessing and a privilege. Not only would this decision give Milwaukee an extra year of Woodruff, there's even a chance that it could help sway Woodruff into returning to the Brewers again, this time signing a longer-term contract as a reflection of the good faith shown to him. Maybe he ends up as a career Brewer--one of the franchise greats.
Additionally, the Brewers deciding to pay Woodruff something well south of the projected $11 million he was going to get prior to the to injury would keep payroll relatively low for 2024. The team could then pay him a higher sum in 2025 to compensate, allowing them more flexibility in roster construction.
Corbin Burnes is on the same contract timeline (arb-eligible in 2024, free agent thereafter) and there are already questions about whether he'll be willing to stay or if the team will even be willing to extend him. Keeping Woodruff would undoubtedly soften the blow of losing Burnes and prevent Milwaukee from heading into complete rebuild mode. 
Both parties are in a unique situation, given Woodruff's surgery, and who knows what's really on the mind of team management? Much of this depends on how quickly he'll be able to return to action at the major-league level and how much faith he has in himself. Nonetheless, there is hope that we'll continue to see him in Brew Crew blue for at least a few more years.