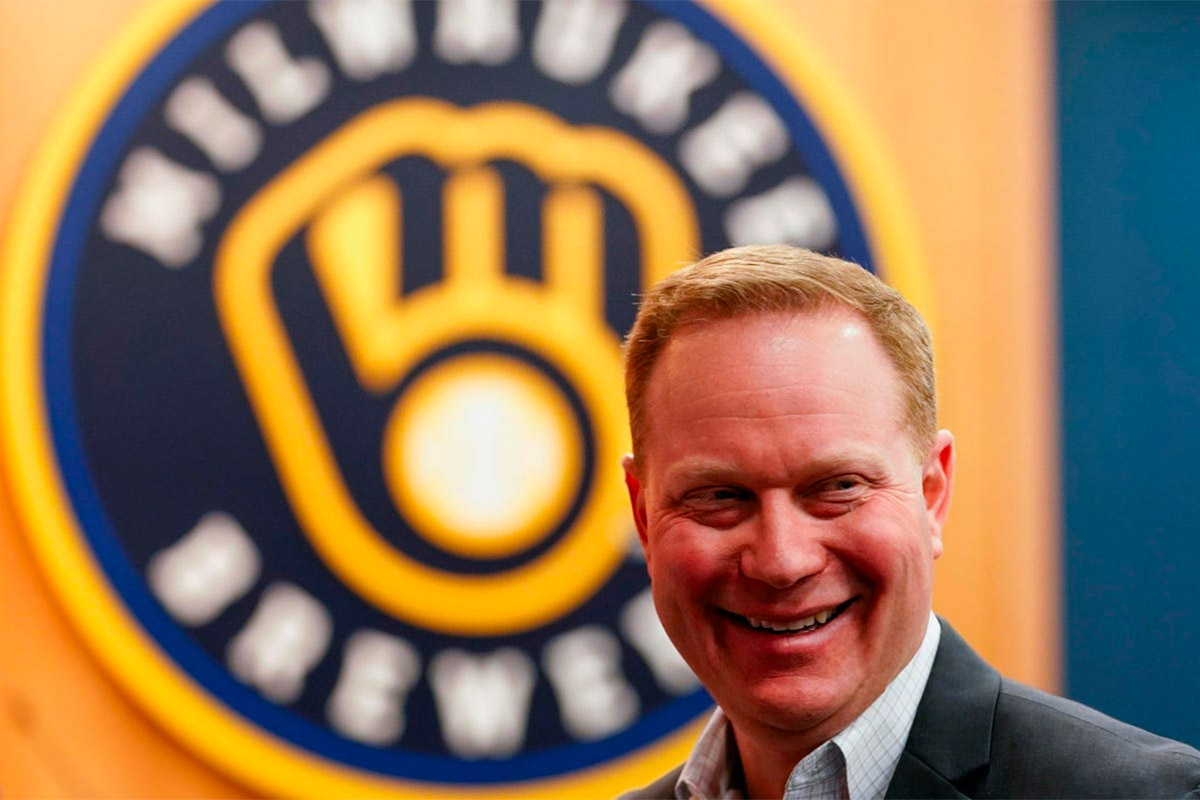 The Milwaukee Brewers 2023 season feels like a pivotal one as the window to make a World Series run with players like Brandon Woodruff, Corbin Burnes, and Willy Adames may soon close. While those three players specifically have some long-term uncertainty with the Brewers, the contract questions don't end there. Those questions go to the top with the new head of the Crew front office. 
David Stearns stepping down from his post as the top decision maker and moving into an advisory role was quite the shock to start the offseason. With Stearns no longer calling the shots, the succession plan saw Senior Vice President and General Manager Matt Arnold take over that top decision-making role in the organization. While Arnold has taken on a different role responsibility-wise, that has yet to be reflected in his title.  
In that move, it is potentially telling that the Brewers should have made Arnold President of Baseball Operations like his predecessor Stearns. Instead, opting to put Arnold in charge of baseball operations but with the same title as he had previously as General Manager. 
No title change and an expiring contract at the end of the 2023 season make this an interesting season for the Brewers' new decision-maker. In what now sets up as almost a prove-it year, Arnold has spent little time making moves to make the Brewers a contender within their financial constraints. Arnold has notably made his mark in trades that have allowed the Brewers to acquire all-star catcher William Contreras, outfielder Jesse Winker, infielder Abraham Toro, and several pitchers. 
Arnold also spent the Brewers' first free agent dollars of the offseason by bringing in old friend Wade Miley for some more pitching depth. Arnold's long-term future hasn't seemed to make him hesitant in making moves, although, to this point, everything given up has essentially the same long-term impact as Arnold's current contract. Regardless, Arnold has quietly been steering the Brewers to a solid offseason.   
What has transpired this offseason may only confirm what the New York Mets saw in Arnold when interviewing him for their open Chief of Baseball Operations position. It is also proof of what Arnold has learned under some smart front offices (Rangers, Reds, Rays) in each of his stops before becoming Stearns' first hire with the Brewers.  
As 2023 unfolds, it will be interesting to see if the Brewers choose to lock up Arnold and it will also be interesting to see if they allow Arnold to make a move with more long-term financial implications, like signing Woodruff, Burnes, or Adames to an extension. Also, if the Brewers are in contention at the trade deadline, what sort of trades will Arnold have the green light to go after?
When the season ends, will the Brewers will give the Stearns understudy the keys long-term after so much success under his predecessor? This may be the transition into a new era of Brewer leadership.
Think you could write a story like this? Brewer Fanatic wants you to develop your voice, find an audience, and we'll pay you to do it. Just fill out this form.
MORE FROM BREWER FANATIC
— Latest Brewers coverage from our writers
— Recent Brewers discussion in our forums
— Follow Brewer Fanatic via Twitter, Facebook or email