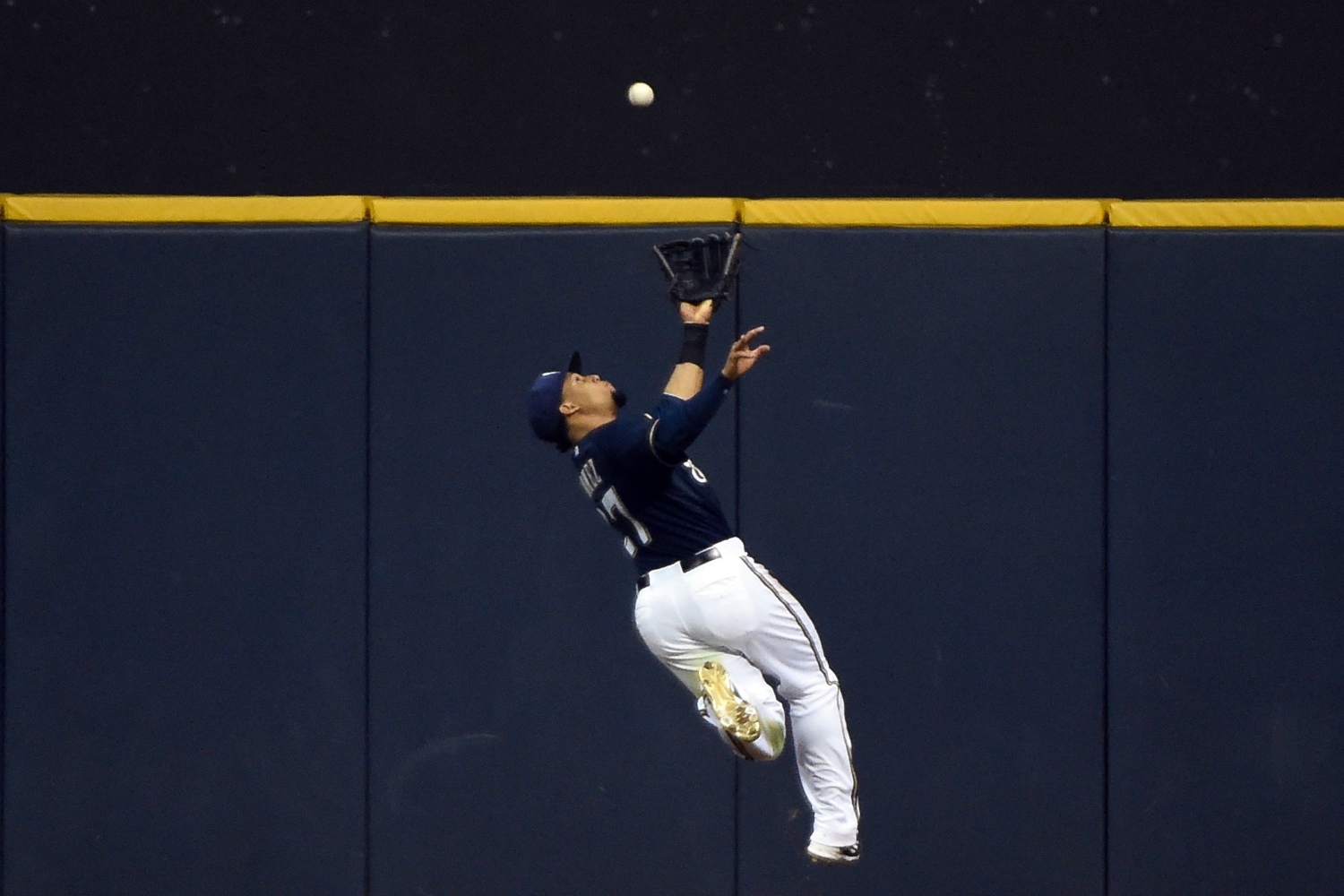 Image courtesy of © Benny Sieu-USA TODAY Sports
I've run an "All-Time Milwaukee Brewers" bracket in some of my previous writing stops. Now it's time to stick to the modern version of the franchise we (sometimes begrudgingly) love. We have 64 players - 32 pitchers and 32 hitters - as we try to determine your favorite Brewers from 2010-2019. To qualify for the bracket, pitchers had to have at least 85 innings pitched during that decade, while hitters required 250 plate appearances. Some things to keep in mind when you're voting:
You can vote based on their entire Brewers' career, even if it happened outside of the 2010-2019 timeframe.

Example: Corbin Burnes' performance from 2020-2022 led to his high seed, even though his 2018-2019 were uneven

You should vote for your favorite player in each matchup, not just who was the "better" player.

Sometimes average players create a cult following that All-Star guys never acquire

Conversations with many Brewers fans of varying ages and interest levels in the team determined seeding.

Remember, this is meant to be fun, and if some of the seeds are a bit "off," that hopefully means a few upsets, just as there are in the actual NCAA tournament.
With all that in mind, you will vote one round at a time as we pare it down from 64 players to the Final Four and, ultimately, the fans' favorite Milwaukee Brewer from 2010-2019. We will reveal the matchups by region, and naturally, for Brewers fans, we begin with the Yount Region.
#1 Ryan Braun vs. #16 Mark Reynolds
Sixteen seeds never really have a chance in the opening round, and someone had to go against Braun. We all know why he is a top seed, though some in the committee wanted him lower due to his PED issues. Reynolds seemed like a nice enough guy in his one season, but fans hoped for a 2009 version (44 home runs); instead, he hit half that many, with a .196 average.
#8 Brent Suter vs. #9 Dave Bush
As quirky lefties go, Suter had a nice run of success in his seven years with the Brewers. But his personality and fun videos with teammates upped his "favorite" quotient for seeding. Bush had a niche fanbase who bought into his peripheral numbers and waited for a breakout. His most memorable moment came before this decade, getting the first Brewers' postseason win in 26 years.
#5 Jeremy Jeffress vs. #12 Marco Estrada
Estrada earned the respect of fans during the 2010s by getting the most out of his talent. He spent five seasons in Milwaukee, posting a 113 ERA+ in 2013. Jeffress brought fun, excitement, and passion to the ballpark on top of his terrific output. He could have easily been a higher seed as a fan favorite, especially factoring in his 43 saves and 157 ERA+ across seven seasons with the Brewers. 
#4 John Axford vs. #13 Adrian Houser
Axford sported the facial hair and personality to thrive in the closer's role in Milwaukee. The Ax Man has the single-season franchise record for saves (46) and is third on the club's all-time list (106). A three-seed would've been in play if Twitter was more prominent in the early 2010s. Houser doesn't have much that stands out about him, other than a nasty sinker--but it's among the best in baseball. As a "hurler," he still needs to choke down his couple of yaks on the mound in his career. That's why a win from him would be an upchu--er, upset.
#6 Corey Knebel vs. #11 Shaun Marcum
Marcum caused the committee trouble in seeding. His two regular seasons with the Brewers were tremendous, and he was instrumental in the Crew's 2011 NL Central title. But his postseason failure torpedoed the club, and the committee had no clue how he was as a person. Did he ever talk? An All-Star as a closer (39 saves), Knebel had filthy stuff, as he anchored a couple of the best bullpens in club history. He was fun to watch, got pumped up, and gave it his all each time out--always a quick way to endear oneself to fans.
#3 Rickie Weeks vs. #14 Manny Parra
During his 11-year run with the Brewers, Weeks was part of the franchise's return to success. He owned a quick and powerful stick, plus that distinctive bat waggle. His combo of on-base skill and slugging were elite at second base, as he posted an .829 OPS (122 OPS+) from 2009-2011. Parra had the same upside as Weeks on the pitching side. He showed tremendous flashes featuring lights-out stuff, but he never put it all together. The committee wasn't sure if his scuffle with Prince Fielder helped or hurt his seeding.
#7 Jimmy Nelson vs. #10 Keon Broxton
Broxton brought youthful energy to the club and a tantalizing skill set. A rangy center fielder with speed on the bases and some pop in his bat intrigued the fans. He had a couple of solid seasons before Christian Yelich and Lorenzo Cain showed up. Nelson looked poise to enter "ace" status with a terrific 2017, a precursor to Burnes and Brandon Woodruff. It would have been a great story of draft and development success for the Brewers, but Nelson destroyed his shoulder so severely on the base paths he was never the same.
#2 Carlos Gomez vs. #15 Hernán Pérez
Pérez has a group of fans who will hate his seeding. They valued his versatility and loved his dugout antics with his teammates. Still, the committee acted more "meh" and "blah" when discussed. Gomez skyrocketed into popularity when things clicked in 2013. That season was electric, earning him a Gold Glove, an All-Star berth, and MVP votes. His fan-favorite profile was raised by his tremendous power, blazing speed, cannon for an arm, infectious personality, and a propensity for chaos. Gomez was an authentic gem who loved to play and appreciated the fans.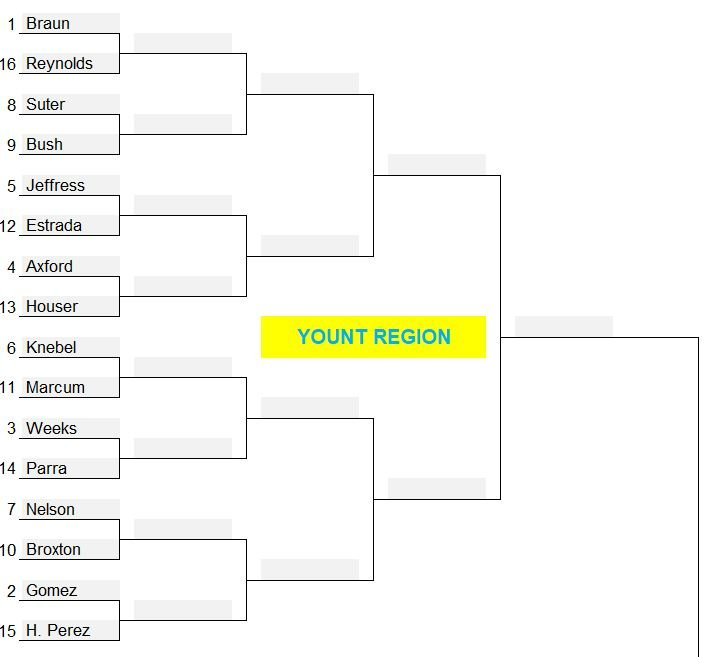 There you have it! The first eight matchups of the Favorite Brewers Bracket (2010-2019) in the Yount Region. Every vote counts to try and advance your favorites into the round of 32. So take to Twitter to influence the outcome of the bracket!
FAVORITE BREWER BRACKET

Vote for your favorite Brewers in the "Yount Region" using the polls below!

⤵️ pic.twitter.com/sqy6VbZEqd

— Brewer Fanatic (@brewer_fanatic) March 16, 2023
Think you could write a story like this? Brewer Fanatic wants you to develop your voice, find an audience, and we'll pay you to do it. Just fill out this form.
MORE FROM BREWER FANATIC
— Latest Brewers coverage from our writers
— Recent Brewers discussion in our forums
— Follow Brewer Fanatic via Twitter, Facebook or email