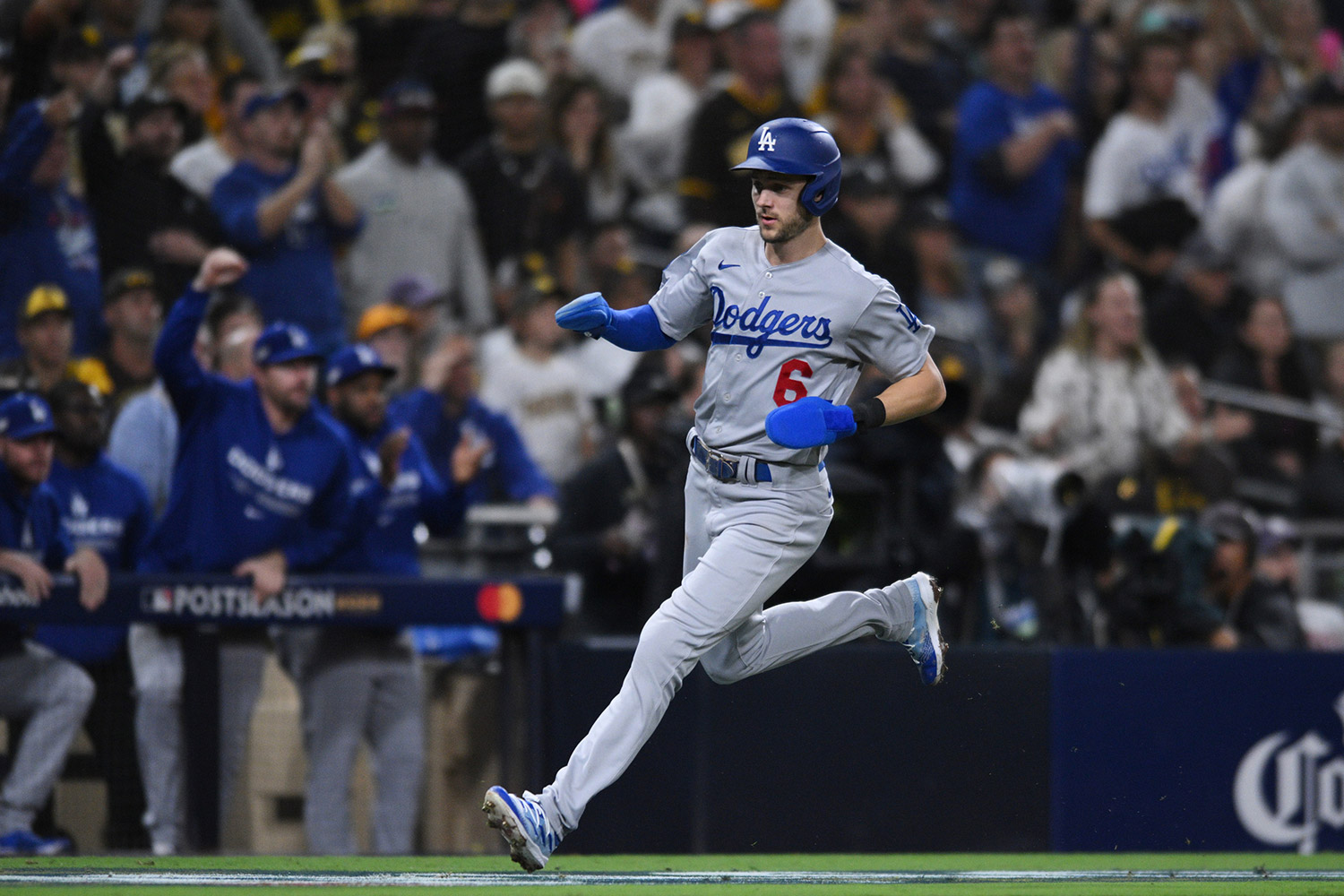 Image courtesy of © Orlando Ramirez-USA TODAY Sports
Figuring out the best time to offer guaranteed contract extensions in MLB is like a financial game of chicken. Timing is paramount as free agents set the market for everyone else in the league. Thus, having four of the best shortstops available this offseason might price Willy Adames out of an extension with the Milwaukee Brewers. A comparison of statistics and value, offensively and defensively, will determine how much Adames is worth to his agent and the Brewers' front office.
Adames is under team control through 2024, which could make or lose him tens of millions of dollars. Should he struggle with performance or health, his value drops quicker as he nears 30. His stock rises to the top of the heap if he progresses and puts up better numbers across two more seasons. Of course, signing a deal now shares the same risks and rewards for both club and player (just in reverse). The wads of cash teams are throwing around this offseason, especially at shortstops, has to give pause to Adames and GM Matt Arnold. It has been reported the two sides have discussed a possible extension, but no details have been leaked.
So let's treat Adames like a free agent this offseason and stack him up against the other four shortstops to assess his "current value" based on the last two seasons.





Noticeably, Adames sits well below Trea Turner, Carlos Correa, and Xander Bogaerts offensively. That bodes well for the Brewers at this point. While they would love a guy with a .360 wOBA, .840 OPS, and 132 wRC+ in their lineup, Adames' lesser production should keep his cost down (for now). Without reaching those levels on offense, a contract this offseason means Adames doesn't reach the upper echelon of salaries.
Adames gains ground on Bogaerts and Turner in the field if you believe in Defensive Runs Saved (DRS). This could also be more valuable with the new shift rules and for a team like the Brewers, who focus on run prevention. Adames gains slightly on Correa in baserunning, but it needs to be clarified how much clubs value that skill even with the larger bases. 
Now compare Adames to Swanson, and you start to get a better idea of where the Brewers' shortstop fits in. Adames has been better than Swanson in wOBA, OPS, wRC+, and DRS since 2021; however, Swanson's fWAR is still higher. Either way, the money for Adames is likely in the neighborhood of what Swanson will get. Adames is two years younger, but if he waited to reach free agency, he would be 29 like Swanson. It all factors into the math.
Why does all of this matter? Look at the two contracts already signed and what Correa and Swanson could be getting soon.





I show an AAV for a nine-year contract (assuming the total salary remained the same) because Bogaerts and Turner signed 11-year deals for an intriguing reason. The belief is that the San Diego Padres and Philadelphia Phillies did this to lower the AAV. This makes it look like Bogaerts and Turner's market values were lower. Spotrac.com estimates Correa's $31.8 million AAV based on an eight-year contract. That puts the market AAV rankings as follows:
Turner - $33.33

Correa - $31.80

Bogaerts - $31.10

Swanson - $24.80
That brings us to Adames. What might the options look like if the Brewers were to entice him to sign a long-term deal this offseason fairly? Keep in mind he is the youngest of the five (helps Adames' value), but he is under team control for two more years (supports the Brewers' side). For this exercise, the contract would begin immediately in 2023.
Based on current market values and the unique factors for Adames, we're looking at the following:
$209 million over eight years ($26.13 million AAV) through his age-34 season

$189 million over seven years ($27 AAV) through his age-33 season

$163 million over six years ($27.3 AAV) through his age-32 season
The numbers might look huge to many of you, but you rarely have a top-10 shortstop in your grasp. The Brewers would also be banking on seeing several peak seasons before declining in his early 30s, making his AAV look like a steal. With Christian Yelich's enormous contract on the books, will the Brewers push to have another superstar-sized commitment? They could always look to backload some of the money or go with the ever-popular "deferred payments."
Regardless, despite this year's free agency frenzy driving prices even higher for shortstops, locking up Adames should still be the best move for the club overall. It will all come down to how much risk the Brewers perceive and how confident Adames would feel betting on himself the next two seasons in a quest to secure Correa or Turner money. Would you sign him to any of the contracts above?
Think you could write a story like this? Brewer Fanatic wants you to develop your voice, find an audience, and we'll pay you to do it. Just fill out this form.
MORE FROM BREWER FANATIC
— Latest Brewers coverage from our writers
— Recent Brewers discussion in our forums
— Follow Brewer Fanatic via Twitter, Facebook or email