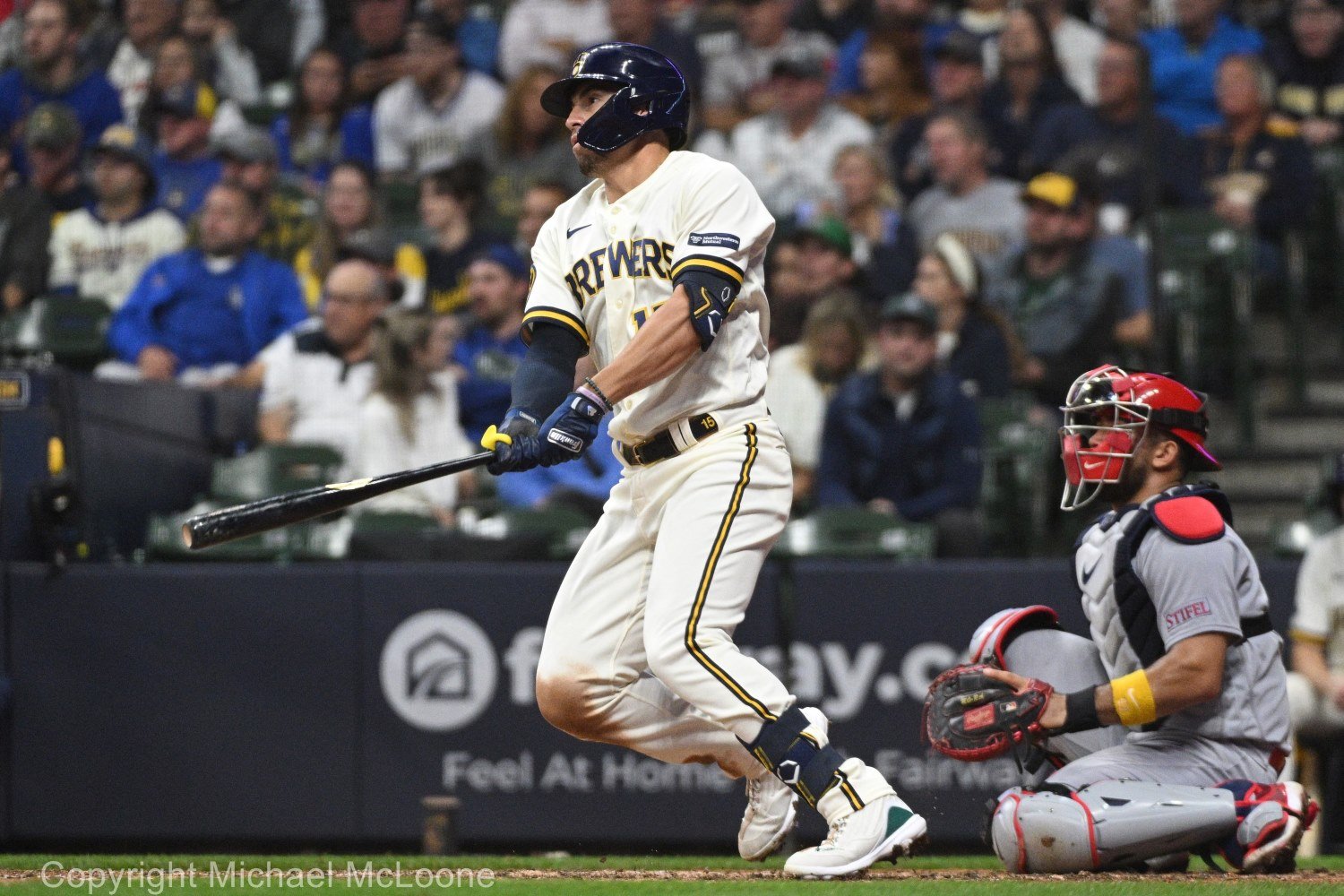 Image courtesy of © Michael McLoone-USA TODAY Sports
There's been a lot of talk about the Milwaukee Brewers offense as the club heads into the playoffs. The prevailing opinions seem to be that the Brewers offense is not good enough to make a true World Series run--that is, that the offense that will ultimately be Milwaukee's downfall.
It's true that the Brewers offense, over the full course of the season, has not been stellar.
Let's take a look at the whole of the 2023 regular-season numbers:
They are slightly below the National League average in Runs, finishing eighth in the NL (ironically, 16 runs behind the Arizona Diamondbacks, who finished seventh). 

When it comes to OPS, the Brewers put up a dismal .705, barely finishing above the San Francisco Giants at 14th in the NL. This was largely driven by their slugging percentage, an incomprehensible .385 (again, just barely above the Giants). 

Their OBP was better, but still below league-average, at .319 (ninth place in the NL, just behind the Diamondbacks). 

They hit just 165 homers, 12th in the NL. 
But looking at a whole season can be misleading. 

Looking at these numbers is quite eye-opening. The last 28 days have shown a different offensive club. The Milwaukee Brewers of September 2023 are a completely different offense than they were for the majority of the season, not just in numeric value but also in personnel.
This was the Brewers Opening Day Lineup this year: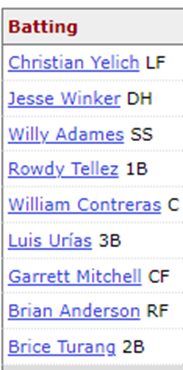 There has been a huge shift in the primary offensive personnel since Opening Day. Five of the nine Opening Day starters were not the primary starters in September.

To summarize, here are the OPSes for the primary Brewers hitters over the last 28 days:
Obviously, that doesn't constitute an elite attack, and perhaps 28 days is not much more reliable than the full-season data. It's good to at least ensure that we're studying the right players, though, rather than discounting the team's chances at all on the basis of some empty at-bats from Winker in May or Anderson in July.