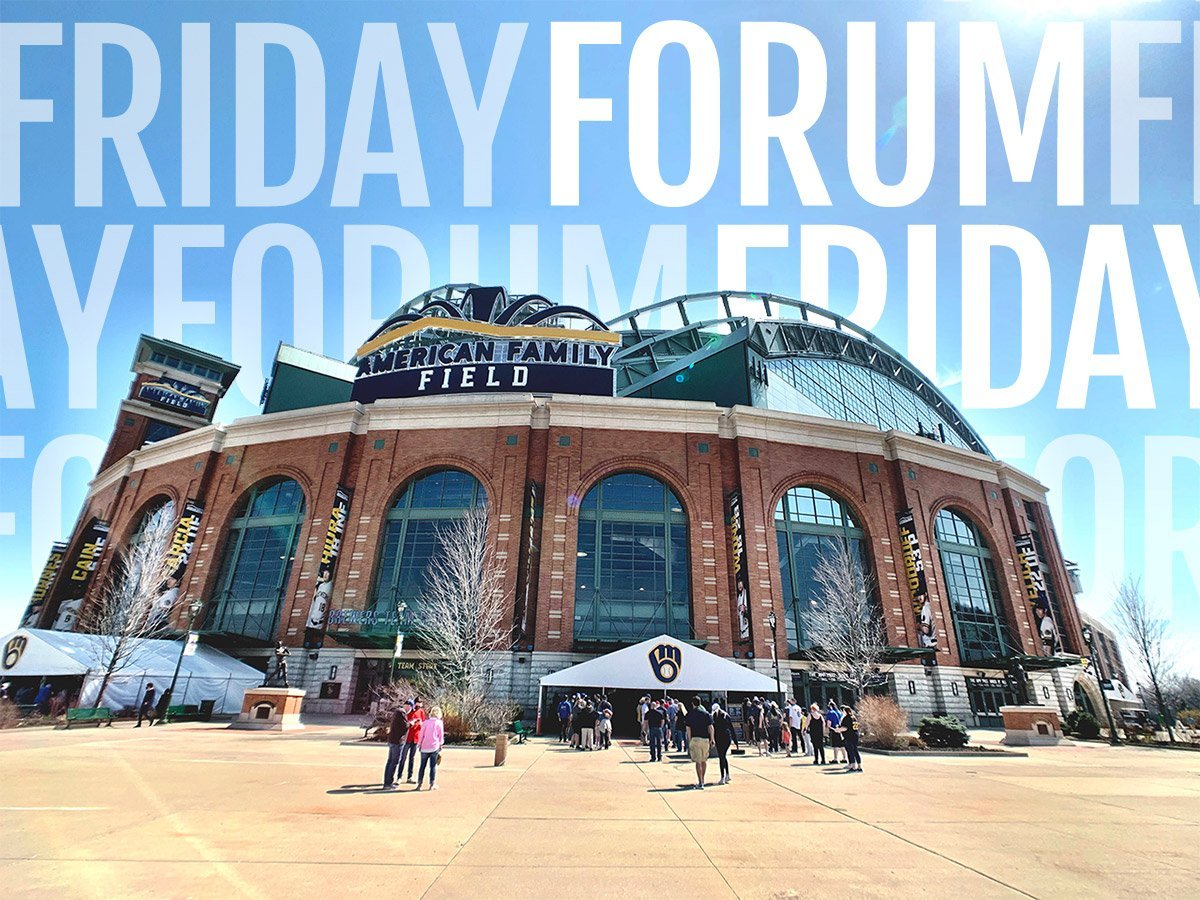 Before we get started, I'd like to dedicate this edition of Forum Friday to the newest member of the BrewerFanatic family, my grandson Luca, who was born on Wednesday afternoon. Welcome to the world, Luca!
Let's kick things off with the newest way to watch the Brewers via Bally Sports, thread courtesy @Oxy.  For those of use who've cut the cord, a direct-to-consumer app has some appeal.  The new service is similar in price to other streaming services ($19.99 per month or $189.99 per year), which for some is not great value for money.  Additionally, technical issues are creating a sub-optimal experience for some.  With that said, having the ability to watch Brewers and Bucks games again will be nice for many of us.  Let's hope the technical issues are address so more fans are able to watch the Brewers.

The big news from the past couple of weeks came on June 18 as OF'er Lo Cain was designated for assignment.  Signed on January 25, 2018 (the same day Christian Yelich was acquired via trade), Cain was very good in 2018, solid in 2019, opted out for most of 2020, and was OK in 2021, before Father Time caught up with him this season.  @Brewcrew82summed up many of our feelings nicely: I know I've been advocating for it relentlessly, but I do have this empty feeling in my stomach knowing that it's actually happened now.  @OldSchoolSnappernoted the move came on the day Cain reached 10 years of service and a guaranteed pension, a classy move by the Brewers to wait until then to make the move. And for those wondering if Cain's production matched his contract, @Brewcrew82 and @Brock Beauchampreminds us 1 WAR is worth between $9-10 million dollars, and Cain's WAR since 2018 was 11.5, including this year.  @Baldkin adds a keen observation, reminding us that with three kids at home Lo may end up getting less rest in retirement than he did on the bench in Milwaukee.  Good luck, and thanks for the memories.
Spinning off the Lo Cain thread, the question arose as to whether the Brewers Rebuild, Retool, or Trade in the next one-and-a-half years.  @monty57kicks things off an excellent examination of the Brewers current roster and payroll, as well as who is under contract for 2023, along with 4/5ths of Milwaukee's preferred rotation hitting free agency in '24. @Jopal78 and @Robocalleradvocate the Brewers go all-in next year, especially if Stearns is only under contract one more year in Milwaukee.  @wallus is in the "re-tool a little" camp, suggesting a Hader trade could be coming to avoid the Brewers paying a significant portion of their payroll for a 60-inning pitcher.  The thread is full of excellent points for each possible future, so be sure to take a few minutes to read and add your opinions.
Finally for this week, @CheezWizHed kicks off the Rowdy Tellez appreciation thread.  @stoutdude04 suggests Milwaukee brings out the best in average players while also evoking the name of Crew legend Jeromy Burnitz.  And @nate82 compared Tellez to the great Adam Dunn, who did everything in his power to avoid running while playing baseball.  Rowdy Tellez, the man with the cool name who is also good at baseball.
That will do it for this weeks edition of Forum Friday.  It is a bit shorter than usual, but normal service will resume next week.  In the meantime, Go Crew!
Think you could write a story like this? Brewer Fanatic wants you to develop your voice, find an audience, and we'll pay you to do it. Just fill out this form.
MORE FROM BREWER FANATIC
— Latest Brewers coverage from our writers
— Recent Brewers discussion in our forums
— Follow Brewer Fanatic via Twitter, Facebook or email
1