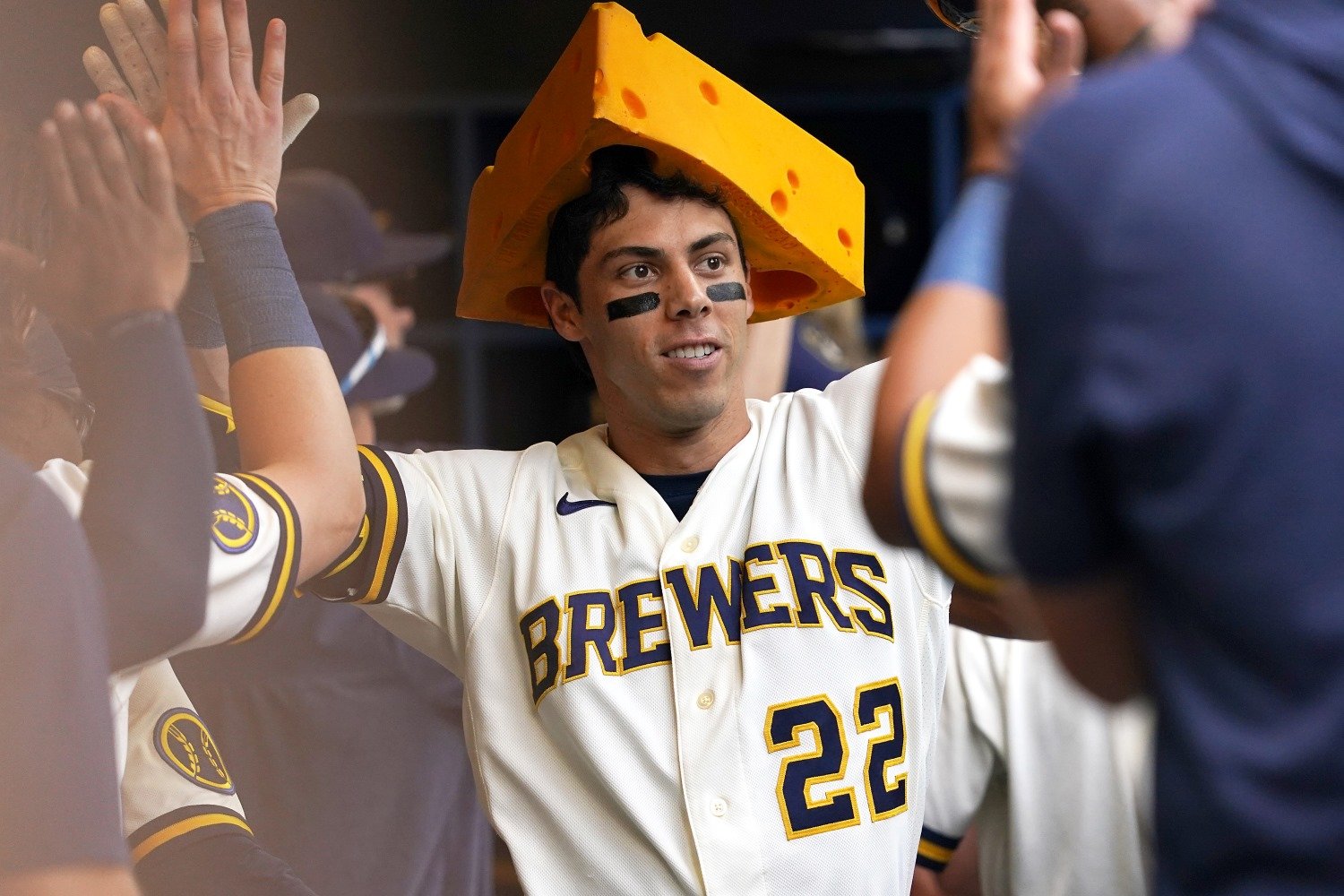 Image courtesy of © Kayla Wolf-USA TODAY Sports
In a series crowded with comebacks and dragging, at the end, as each team struggled to find the energy to finish off the fight, the Brewers could easily have won three out of four, but they could just as easily have lost that many. Craig Counsell leaned hard on both his starters (availing himself of the team's six-man rotation, and shielding his relievers) and his bullpen. With the bullpen shortened to seven arms, the latter group will be especially weary as they enter the final weekend before the All-Star break. Still, Counsell did brilliantly, as usual. He thrives when the challenge before him is to carefully husband limited player resources, and he navigated the contests--especially Monday's comeback win--expertly.
Still, the series seemed to take every ounce of energy the Brewers had. That's troubling, because the Reds don't lack energy. To the contrary, ever since Elly De La Cruz came up, that roster has been like a live wire. It will be up to Counsell (and, of course, to his charges) to be ready to answer that crackling combination of talent and vibes. These two teams play each other six straight times, with four days between the two series for the All-Star break, and then they play another series back in Milwaukee July 23-25. Coming out flat even on Friday could set an unfortunate tone for a stretch that could determine the increasingly two-team NL Central race.
Offensively, things are finally looking up. I think we can stop waiting for Christian Yelich to go back to pulling home runs. It's becoming clear that, to an unusual and abundantly valuable extent, Yelich is able to look for a certain pitch (especially hard stuff low and away) and drive it to the opposite field. He's showing patience and power, and he's not missing mistakes. He will not be 2019 Yelich again, but for all intents and purposes, Yelich is back. Willy Adames has pulled out of the slump into which he sagged for such a long time through the late spring. William Contreras is looking more consistently dangerous again, too, and showing the ability to pull the ball with authority while still keeping his bat in the hitting zone a long time.
The pitching side of things is trickier. The workloads borne by the team's high-leverage relievers have (inevitably) ticked up recently, as the team has gotten back into the habit of building leads that they needed to protect. Counsell will be counting on some innings from Corbin Burnes Friday night, to set them up for the rest of the series, but if he can't get them, there will be further pressure on some of the middle relievers in the group.
J.C. Mejia adds some impressive stuff to that group. He gave up the lead Thursday, when he was asked to pitch the eighth inning like a seasoned setup man and ultimately gave up the game-tying home run, but two weakly hit bloop singles were what allowed Yan Gomes even to come to the plate. Mejia has an incredibly heavy sinker. It drops as much as his slider does, something you see somewhat often from sidearmers and submariners, but rarely from guys like Mejia, who has a low slot but stays tall on the mound and gives hitters a look much different from most low-slot hurlers.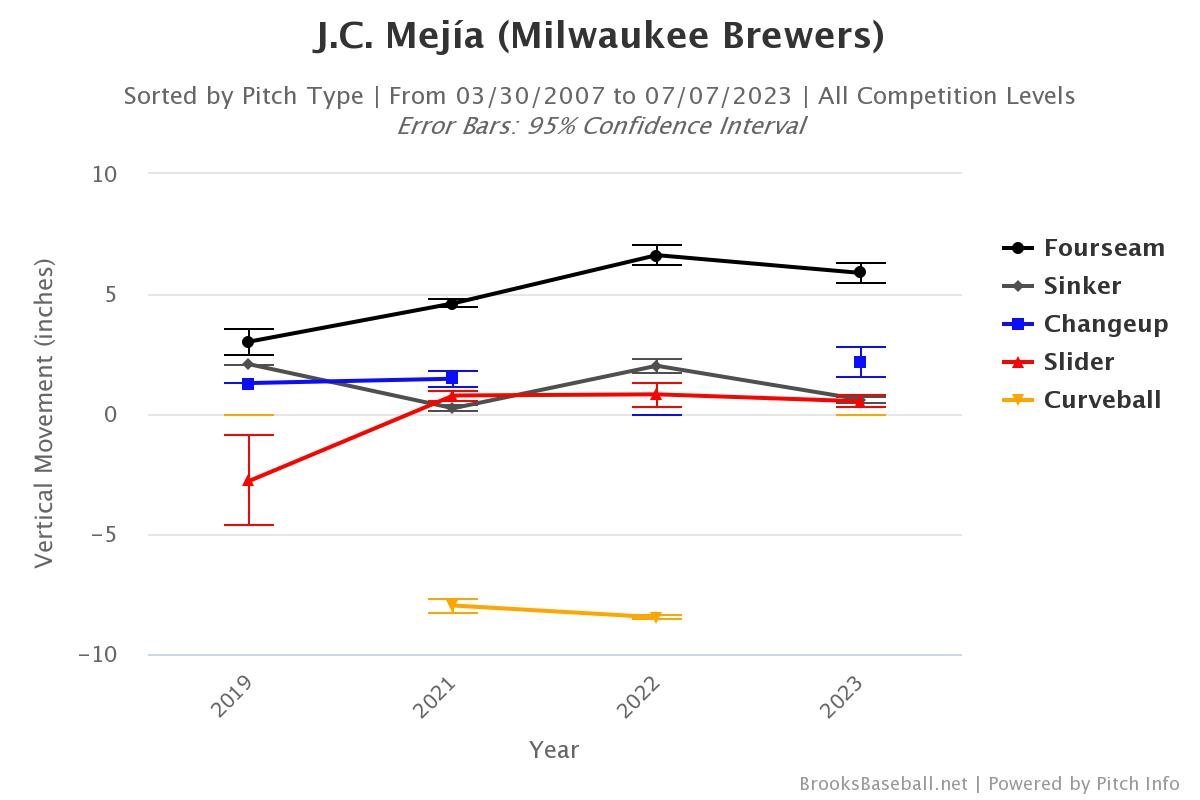 Mejia might need to be optioned, or even designated for assignment, though, depending on what happens and whether the Brewers think they have enough fresh and available arms. That's the phase through which the team is passing right now. They're banged-up. They're tired. They're winning games again, but it's coming at a cost. In that sense, the break is coming at the perfect time. Before they can enjoy and make use of that down time, though, there's vital business to which to attend. The Cubs were a stout opponent, but the Brewers only needed to keep them at bay, and they managed that. Now, they face a team on whom they need to make up ground, and a split is not one of the possible outcomes. This series should be a blast, but it will be a stern test, too.