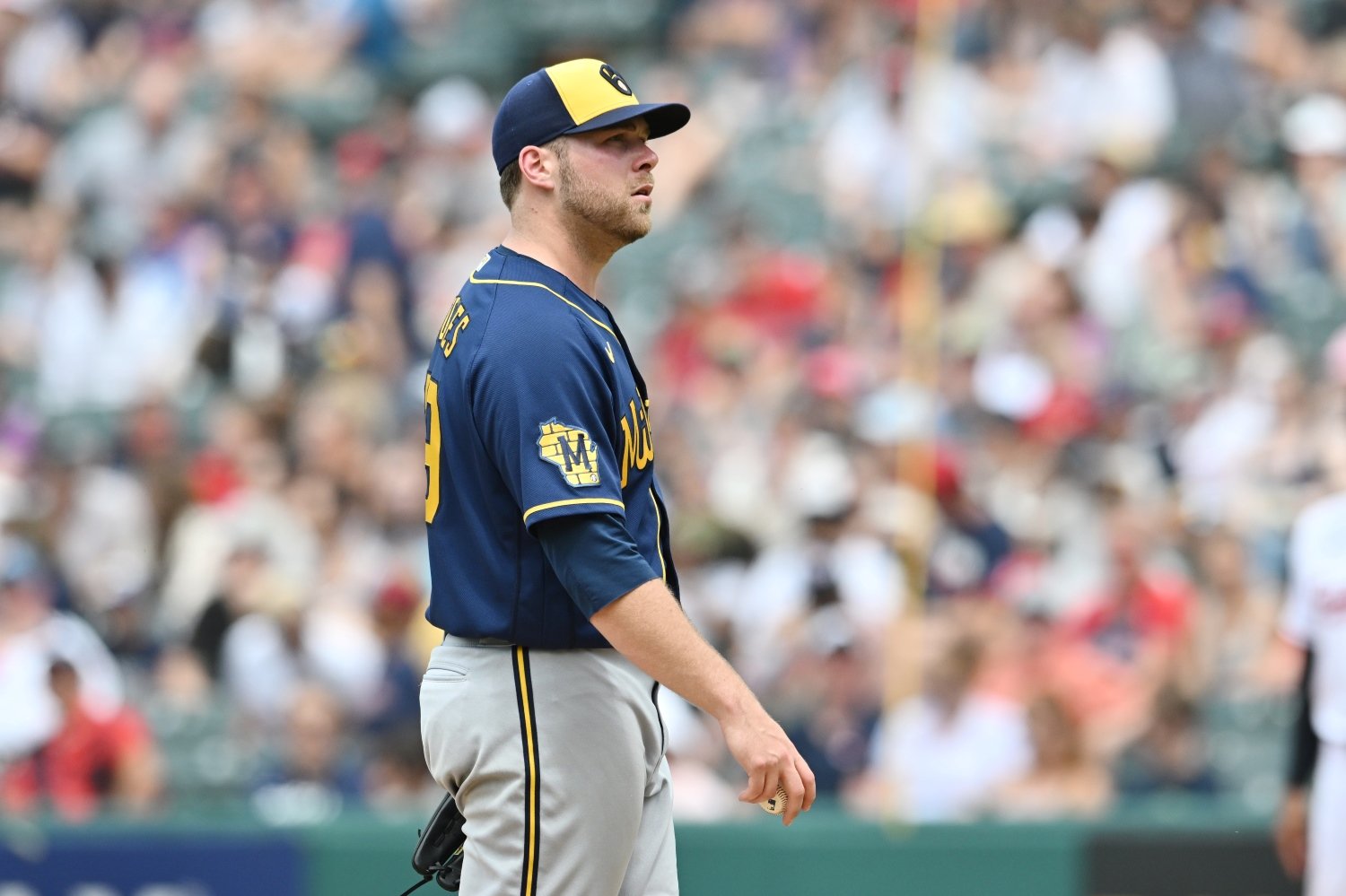 Image courtesy of © Ken Blaze-USA TODAY Sports
First, let's look at the obviously fabulous recent fourth-round pick by the Brewers: Corbin Burnes. What's there to say? A Cy Young award. Status as the ace of the rotation. A combined no-hitter that was the second official no-no in Brewers history (yes, C.C. Sabathia was robbed in 2008). He's contributed 10.6 wins above replacement to date, and he will likely add some more before the 2023 season is out. While it would take a miracle to sign him to an extension, even if the Brewers went full Bobby Bonilla in terms of deferred cash, Burnes has clearly set the mark by which other picks in that segment of the Draft will be judged based on on-field performance.
But then there is the case of Tyler Wagner, the Brewers fourth-round pick in 2012. He had a rough cup of coffee in three starts in 2015 with the Crew, then was dealt to Arizona before the 2016 season along with Jean Segura. Who came back? Aaron Hill, Chase Anderson, and Isan Diaz. Hill was dealt for Aaron Wilkerson, who provided some pitching depth for the Crew from 2017-2019. Anderson was a solid starter for the Brewers, then was dealt for minor-league outfielder Chad Spanberger. As for Isan Diaz? Well, Diaz never made it to the Brewers' active roster, but he was part of the package that brought Christian Yelich to Milwaukee.
Billy Bates is somewhat similar to Wagner. He had some brief appearances with the Brewers, then was part of the trade that brought Ron Robinson and Bob Sebra to Milwaukee. While Sebra touched off one of the more notorious brawls in Brewers' history, Robinson pitched like an ace in 1990, which was a bright spot in an otherwise injury-riddled and disappointing season.
Taylor Williams and Mat Gamel, both fourth-round picks, made some contributions to the Brewers over several seasons, but didn't really become stars. Brad Nelson's career was thrown off by the presence of Prince Fielder, and he ended up as a Triple-A player after two cups of coffee with the Crew. Eric Farris had a couple brief stints in Milwaukee before he ended up with the Twins' Triple-A team. Nick Ramirez became a reliever for Detroit, San Diego, and the Yankees, and is still with the Bronx bombers,
Currently, the Brewers have Aaron Ashby and Joey Wiemer as fourth-rounders who have seen the majors. Wiemer is holding down center field as a rookie, while Ashby is recovering from a shoulder injury. Meanwhile, on the farm, Nick Kahle is catching behind Jeferson Quero in Biloxi, Logan Henderson is flashing dominance with the Mudcats, and Matthew Wood is taking playing time behind the plate in Wisconsin.
All in all, the Brewers have had some fabulous fourth-rounders in their draft history–and they didn't need to make it to Milwaukee to help bring the team some successful seasons.
1