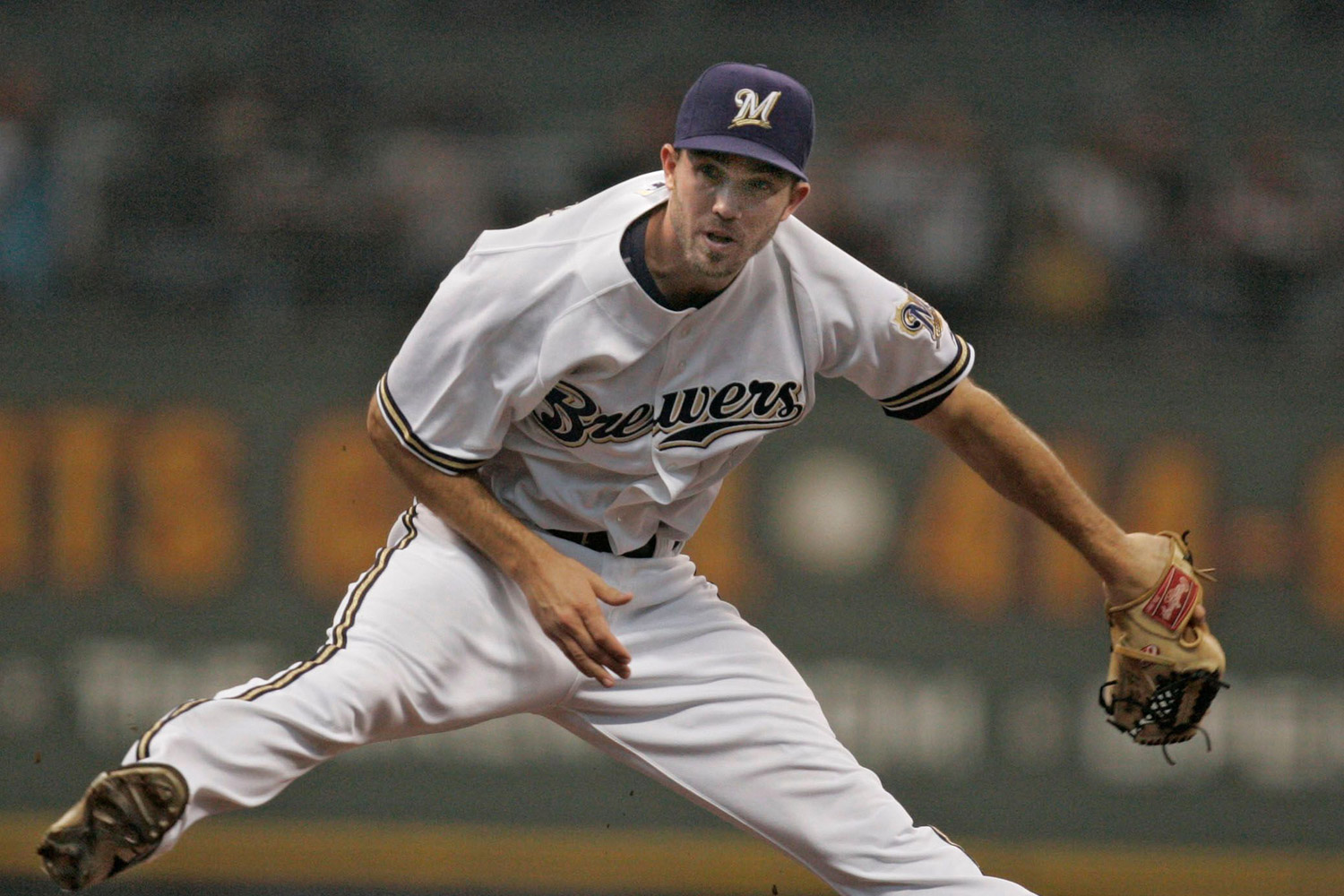 Image courtesy of © MaryJo Walicki, Milwaukee Journal Sentinel
While some dominated the diamond with defense, others overpowered opposing teams offensively. Which shortstops have been the best in Brewers' history?
5. Bill Spiers
.256/.306/.338 in six seasons, three as primary shortstop
When Gary Sheffield went on the disabled list in 1989, Bill Spiers took over as the primary shortstop and didn't give the job back. Spiers' calling card was more defense, but he also flashed some speed. The last three seasons in Milwaukee saw Spiers split time with others at shortstop, and he also played in the outfield and infield.
4. Willy Adames
.256/.325./.483 with 51 HR and 156 RBI in two seasons
Willy Adames has not been in Milwaukee for two full seasons, and he's already on the charts. One reason is the raw power he displayed – 51 homers and 57 doubles in that time, and he already has displaced a Brewers legend in one statistical category. He's also provided excellent defense. He could rocket up the charts should the Brewers manage to extend him.
3. Jose Valentin
.240/.323/.421 with 90 HR and 343 RBI in eight seasons, six as primary shortstop
Jose Valentin was part of the return for Gary Sheffield in a trade before the 1992 season. A switch hitter with power and speed, he held down shortstop for six seasons, a total exceeded by only one other Brewer as the primary starter. The Brewers traded him before 2000, which led to him delivering five more outstanding seasons with the White Sox.
2. J.J. Hardy
.262/.328/.438 with 75 HR and 265 RBI in five seasons, four as primary shortstop
JJ Hardy was less well-known or as hyped as Rickie Weeks and Prince Fielder, but combined with them and Ryan Braun as a devastating 1-2-3-4 punch at the top of the order from 2007-2008. Hardy provided power and defense and even drew occasional walks before he was traded for Carlos Gomez. Ultimately, Hardy's trade tree brought Josh Hader and Adrian Houser to Milwaukee several years after his departure from the Brewers.
1. Robin Yount
.286/.331/.427 with 129 HR and 713 RBI in 11 seasons as primary shortstop
.285/.342/.430 with 251 HR and 1,406 RBI in 20 seasons overall
Could anyone else claim the title as the best shortstop of all for the Brewers? Yount made three All-Star Game appearances and had four top-20 MVP vote finishes as a shortstop. He posted one of the best offensive seasons of all time in 1982 after his offensive breakout in 1980, but he provided excellent defense from his rookie year in 1973.
Honorable Mentions
Orlando Arcia was a good-field, no-hit shortstop from 2016-2020, but his 2018 post-season is one of the best in team history. Jose Hernandez delivered two superb seasons at shortstop for the Crew. Pat Listach won the 1992 AL Rookie of the Year award before becoming a utility player after 1993. Bill Hall had a memorable season in 2006 after JJ Hardy was injured but was solid in part-time work. Dale Sveum posted a monster 1987 season before a gruesome injury near the end of 1988 derailed his career. Jean Segura had a great 2013 season for the Crew, but personal tragedy made a change of scenery inevitable.
Brewer Fanatics, who are your top five shortstops in Brewer history?
Think you could write a story like this? Brewer Fanatic wants you to develop your voice, find an audience, and we'll pay you to do it. Just fill out this form.
MORE FROM BREWER FANATIC
— Latest Brewers coverage from our writers
— Recent Brewers discussion in our forums
— Follow Brewer Fanatic via Twitter, Facebook or email