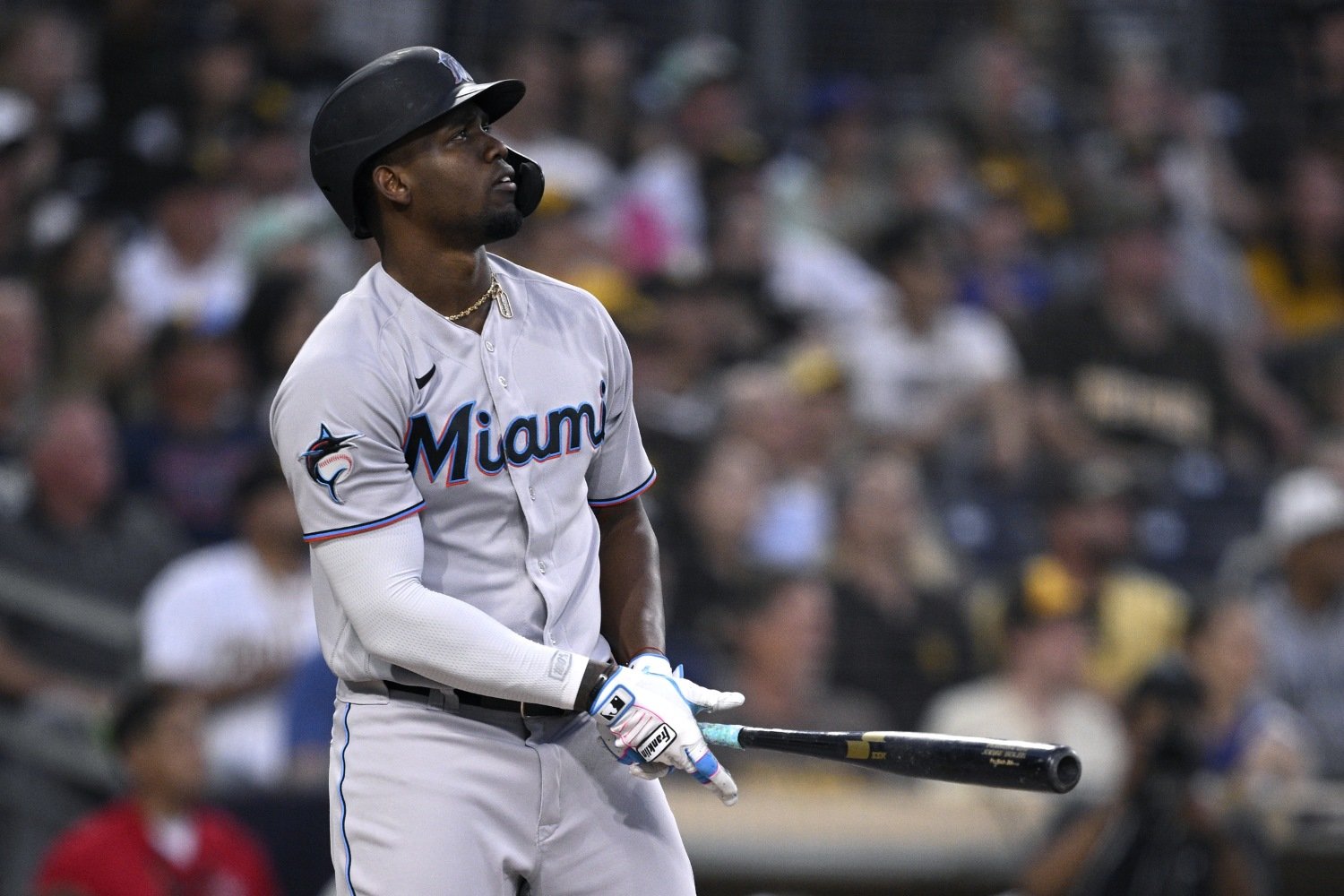 Image courtesy of © Orlando Ramirez-USA TODAY Sports
I won't do a lot of preamble here. See the first two installments in this series for more information about it, or just to catch up with the names we've already discussed. If you're all set in that regard, then dive right in with me.
30. Luis Severino, RHP
Eight months ago, Severino looked likely to reach this point in position to make something close to $100 million when he hit the market. Now, that's a hazy memory, visible only through the smoke still rising from the wreckage of his 2023 campaign. He still has impressive stuff, in theory, with a fastball that hums in at around 97 miles per hour and a five-pitch repertoire. Injury issues have been a major impediment to his development, including his efforts to achieve consistency on the mound, but if the Brewers can scoop him up on a short-term deal that allows him to pursue a more lucrative contract in a year or two, they should pounce on the opportunity. Chris Hook magic would look very, very good on Severino.
29. Lourdes Gurriel, Jr., OF
Unfortunately, the Brewers just got a taste of how dangerous Gurriel can be in the Wild Card Series that ended their season. He's a bit of a throwback. He hits the ball hard, but more often on a line than in the air and over the fence. With low walk rates but similarly low strikeout rates, he's likely to run good batting averages but relatively low OBPs for the next few years. Like other available corner outfielders, he's a tricky fit, because Christian Yelich is locked into left field for the foreseeable future and the Crew has a bevy of young outfielders who figure to vie for playing time in right. Gurriel is a good enough hitter to soak up some time at DH, though, and could be especially effective in a flexible semi-platoon with guys like Garrett Mitchell and Sal Frelick.
28. Hyun-Jin Ryu, LHP
Throughout his long deal with the Blue Jays, Ryu struggled to stay healthy. When he's on the mound, he lacks the strikeout stuff and (therefore) the upside of a hurler like Severino. He's more in the Wade Miley mold, at this point in his career. When he's healthy, though, he can be every bit as good as Miley, with pinpoint command that allows him to limit both walks and hard contact. He's likely to be available at a reasonable price, and the Brewers would be a good landing spot for him.
27. Joey Votto, 1B/DH
Votto has shown an appreciation for the city of Milwaukee on previous visits, as a member of the enemy Reds. Now, he's a free agent, and his personality and his offensive profile would be welcome additions to the Crew. He's unlikely to bounce back and enjoy another season of twilight stardom, like the one he had in 2021, but he can still hit when he's healthy. Presumably, players like Brice Turang, Frelick, and Tyler Black could also learn a lot from Votto, no matter what his on-field production.
26. Kyle Gibson, RHP
This won't sound like a huge endorsement, but Gibson might be the safest bet to give his new team 150 innings in 2024 of any available hurler. He's pitched at least 147 innings in every full season since 2014, and has averaged north of 180 frames in the three years since the pandemic-shortened 2020. Durability is his chief source of value, which always feels unexciting. He's a sinker-slider guy who will fill up the strike zone and try to get ground balls, but who gets squared up hard when he doesn't execute. Still, that stability would have substantial value for the 2024 Brewers, especially with Brandon Woodruff sidelined and Corbin Burnes's name hot on the trade market. Heading into his late 30s, it's unlikely that Gibson will get more than a two-year deal, so he should be affordable.
25. Jorge Soler, DH/LF
The sometimes-ferocious slugger opted out of the final year of his deal with the Marlins, after a year in which he hit 36 home runs, trimmed his strikeout rate, and continued to draw walks at an impressive rate. He's hard to project, with injuries often stopping him from achieving numbers as pretty as those from 2023, but Soler is the kind of dynamic power threat that has been missing from the Brewers' lineup recently. 
24. Carlos Santana, 1B/DH
While the season ended on a sour note, Santana's tenure with the Brewers should have satisfied both player and team. He was the leader and the solid defender the team needed, and while his offensive profile has gotten less stable at this late stage in his career, he's still a valuable hitter. With Rowdy Tellez on his way out the door, first base is a glaring hole in next year's projected lineup, and Santana would fill it both well and economically.
23. Lucas Giolito, RHP
If Chris Hook magic would look good on Severino, it would positive scintillate on Giolito. The last couple of seasons have been uneven for the former top prospect and funky changeup maven, but everything from Giolito's arm slot to his arsenal screams for optimization by the Brewers' pitching group. He might be in the market for a short-term deal, too, but if he's open to it, the team should also be willing to take a leap of faith and sign him to a longer pact that locks in the upside of a return to form.
22. Michael Brantley, DH/LF
Bring him home. While his age and a shoulder injury that limited him in 2023 make Brantley far from an easy fit, he has a chance to be a wonderful one. His bat still has plenty of value, and he can acquit himself in left field on a part-time basis. Yelich and Brantley could keep each other fresh by trading off time in left field and at DH, and the fantastically smart, respected Brantley could augment the rest of the positional roster in intangible ways, too.
21. Nick Martinez, RHP
A lot of pitchers who had options for 2024 that seemed reasonable have landed on the open market, after all. That's going to flood things a bit, and it could lead to pitchers like Martinez being paid less than their true value. With a five-pitch mix in which a filthy changeup was his most-used offering, Martinez is an old-fashioned junkballer. It worked like a charm in 2022 and 2023. He spent most of that time in the bullpen, but was perfectly capable of working multiple innings in that capacity, and he looked great in his handful of starts at the end of the season. Craig Counsell would really make this kind of weapon lethal, but even Pat Murphy should be able to get plenty out of him.
Do any of these names get you excited as Brewers targets? Where should they be looking to allocate the most resources this winter? Sound off.
Think you could write a story like this? Brewer Fanatic wants you to develop your voice, find an audience, and we'll pay you to do it. Just fill out this form.
MORE FROM BREWER FANATIC
— Latest Brewers coverage from our writers
— Recent Brewers discussion in our forums
— Follow Brewer Fanatic via Twitter, Facebook or email