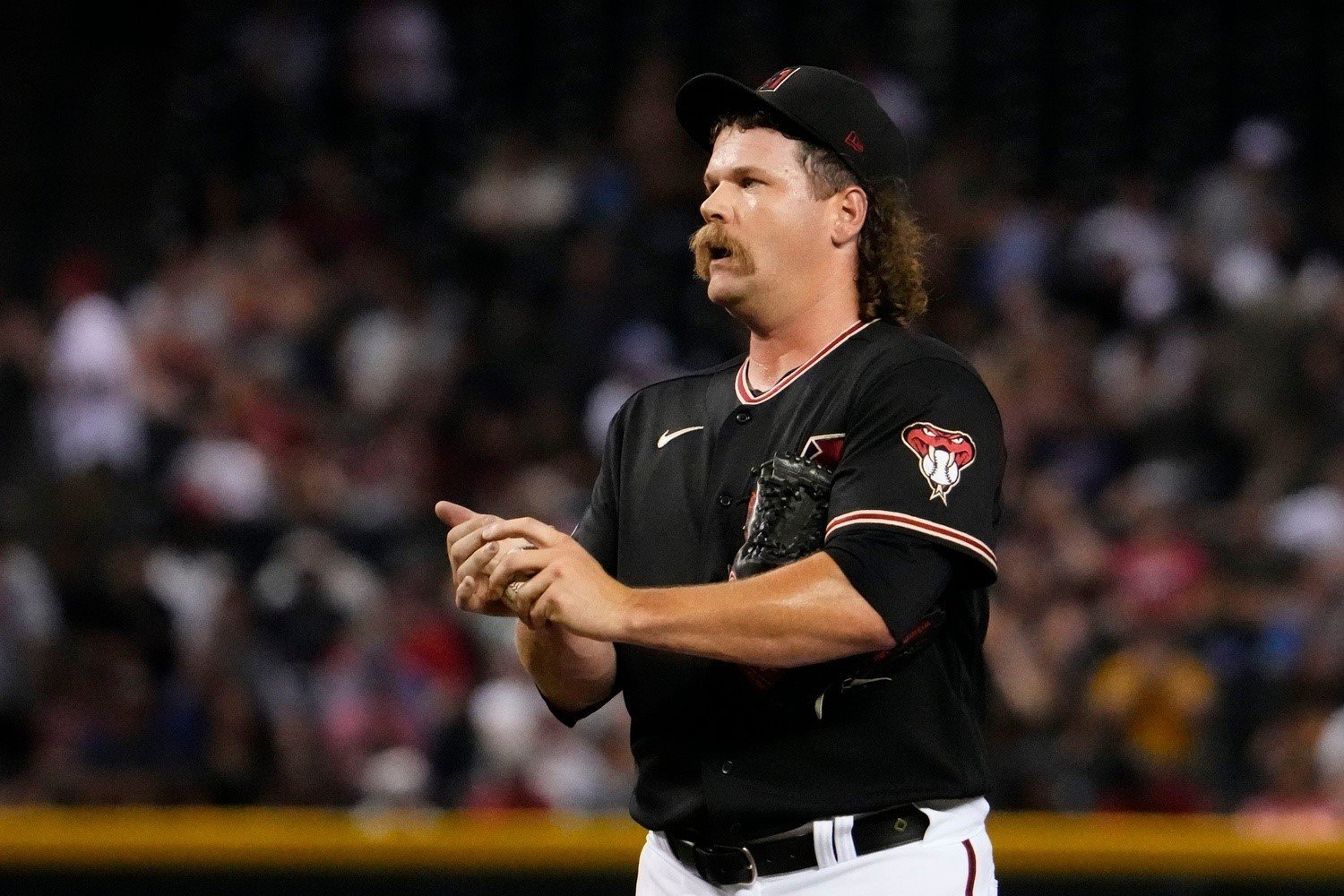 Image courtesy of © Rob Schumacher/The Republic / USA TODAY NETWORK
Andrew Chafin was not even known to be an available lefty relief option until earlier today. Now, he's a Brewer, with the Arizona Diamondbacks sending him to the Crew despite their shared standing as NL Wild Card contenders. This is a big deal for the Brewers, who have been leaning hard on their high- and medium-leverage relievers and needed some reinforcements. Chafin can help patch their setup bridge to Devin Williams, and will make it less necessary to run Hoby Milner out there every time a fearsome set of left-handed hitters is due up.
Chafin, 33, is on a one-year deal with Arizona, but there's a club option for 2024. He's making $5.5 million this year, and the option would be worth $7.25 million more. There will be some financial questions to iron out. Chafin is due $250,000 if traded, and it's not yet been reported which side will pay it or whether Arizona will send any money to the Crew to cover a portion of his remaining salary. A prorated part of less than $6 million shouldn't have been prohibitive, anyway, but if the Diamondbacks do kick in money, expect the prospect price the Brewers pay to be incrementally higher.
He's a slider maven, striking out 32 percent of opposing hitters this year, but he's battled some control issues in 2023. More typically, Chafin runs lower (but above-average) strikeout rates but considerably better walk rates, too, and he typically limits hard contact fairly well. He's better if used with an eye toward matchups, but he's survived and thrived even after the implementation of the three-batter minimum rule for relievers because he's not strictly a lefty specialist.
Ken Rosenthal was first on the report of this deal.
In exchange for Chafin, the Brewers will send Peter Strzelecki to Arizona. Just a few days after recalling him from an optional assignment to Triple A, the Brewers say goodbye to Strzelecki, a feel-good story and good (though not dominant or sufficiently consistent) right-handed arm in his own right. The deal brings better balance to the Brewers pen, and gives the Diamondbacks a controllable, optionable arm to whom they could entrust high-leverage work right away, depending on whether there's anything they want to tweak with him.