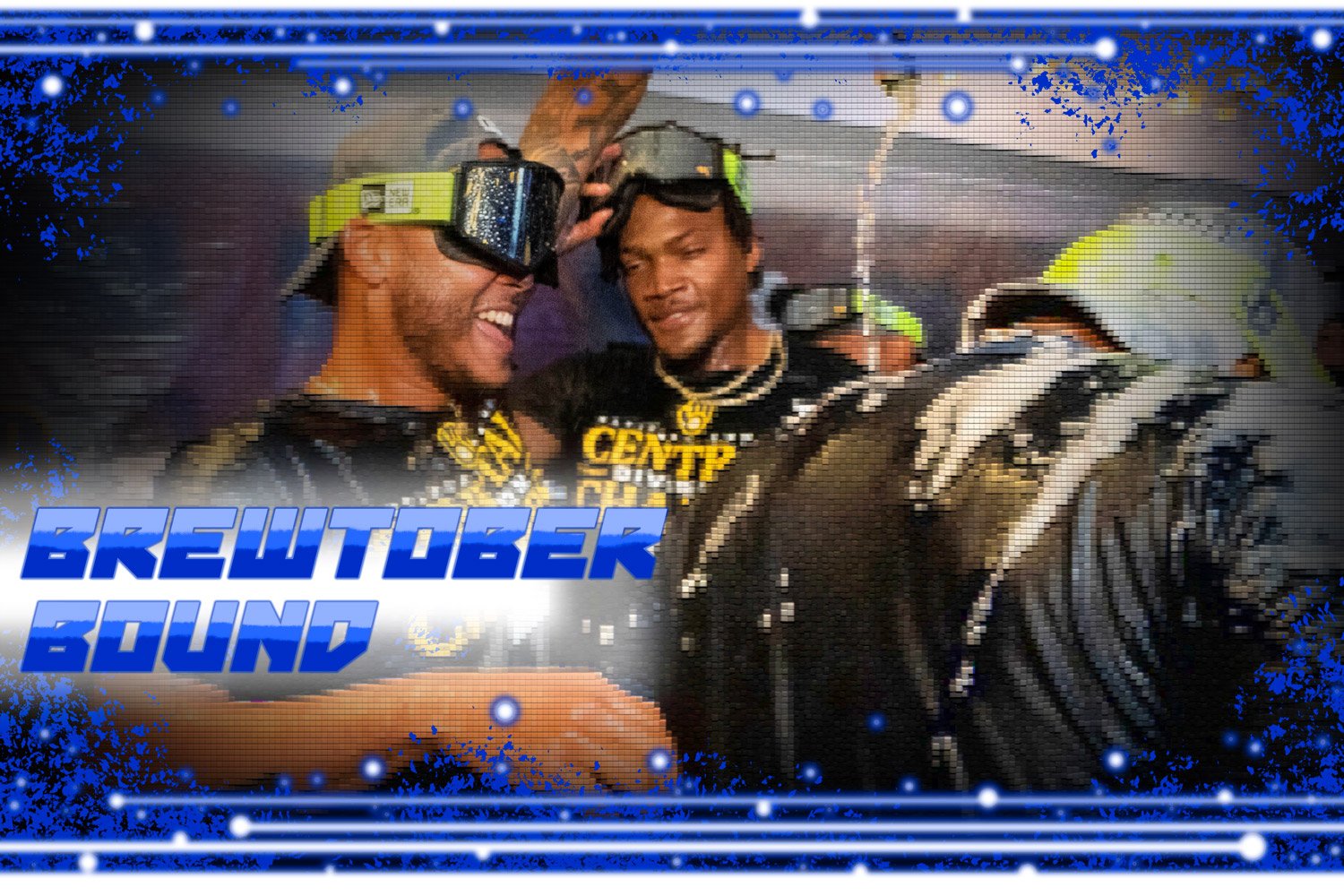 Image courtesy of Brock Beauchamp & Brewer Fanatic
The Brewers sealed their third NL Central title in the last six years on Tuesday night, with the Cubs' sudden and ghastly loss against the rolling Atlanta Braves. It was all but sewn up, but that final nudge makes a huge difference in just how relaxed the Brewers can be over the final few days of this campaign. Let's take a look at how that relaxed approach may unfold:
Health and Rest
Of prime importance is the fitness and form of the principal trio of the Brewers rotation. The hopes of the Brewers rest on the performance of Corbin Burnes, Brandon Woodruff and Freddy Peralta, who have been arguably the best and most feared group of starters in baseball since August came around. Peralta came down with an illness that affected his last start, while Woodruff struggled to contain the Marlins the day after securing a place in the playoffs, something both will want to correct going into the playoffs. Burnes, meanwhile, has been mercurial, although his five shutout innings Friday night in Miami were nothing about which to complain. It would be expected that all three will go around 80-90 pitches (at most) in their final tune-up starts over the next few days, staying sharp but certainly not stressing themselves. It's also likely the final starts of the season will involve a heavy dose of Colin Rea and Julio Teheran eating innings--something the Cubs may be grateful for given their current situation.

The Fringe Players
With the best-of-three format of the Wild Card Series, it's likely the Brewers will only carry 11 pitchers, composed of eight relievers and three starters. That allows 15 position players, and some of these will be fighting for a position in the pecking order when the inevitable matchups come about. Some specific standouts are:
Rowdy Tellez
A bat with power that hasn't shown much since hitting nine home runs in his first 28 games, he's been hampered by injury and poor form, with too many ground balls sapping the effectiveness of his power. That being said, Tellez has always been a streaky hitter, if not quite this much, and one hot month from him is huge for a power-deprived offense. Expect to see him given three starts over these final four regular-season games, between first base and designated hitter, to find some timing at the plate.
 
Garrett Mitchell
Counsell said that Mitchell would play only a minor role in the postseason--if he makes it onto the roster, which would be a miracle in and of itself given the extent of his shoulder injury. That being said, Mitchell has shown himself to be an elite defensive center fielder (above even the solid Joey Wiemer and Sal Frelick), as well as elite wheels on the basepaths. An outfield of Wiemer, Mitchell and Frelick to finish a game is the stuff of legends. He's also shown himself to be a man for the pressure moments, dominating when he arrived last September (albeit with a lot of BABIP luck) and some timely home runs to start this season, too. Expect to see him in center field sometime this weekend to show what he's capable of, and to evaluate whether he has his timing at the plate back. He may not be the first pinch-hitter used, but he may push himself up the pecking order a little.
 
Some Semblance of Form
As mentioned, the 2021 Brewers limped into the playoffs after an excellent regular season where they threatened the 100-win mark, stumbling with injuries and cold streaks that carried over into the offensive performance against the Atlanta Braves. One issue to address is the tightness that Frelick admitted engulfed the team since Friday, leading to the bats going cold.
"I don't think we played as loose. Myself, personally, I wasn't having as much fun," Frelick said after the clinch. "There was a lot of pressure. I just think it was such a good learning experience heading into the playoffs, when every game is going to be like that."
It's something they can't afford going into the playoffs, although the veteran presence of Josh Donaldson, Christian Yelich, Mark Canha, Willy Adames, and Carlos Santana should hopefully be a big boost in keeping the tension light, and encouraging the rookies amongst the Brewers roster to stay loose and enjoy the moment rather than let it overwhelm them. There will be time this weekend to let that tension build, then relax. Come next week, it'll be all tension and no relaxation, until the Brewers either get eliminated or hoist a trophy that has eluded them for the entire history of the franchise.