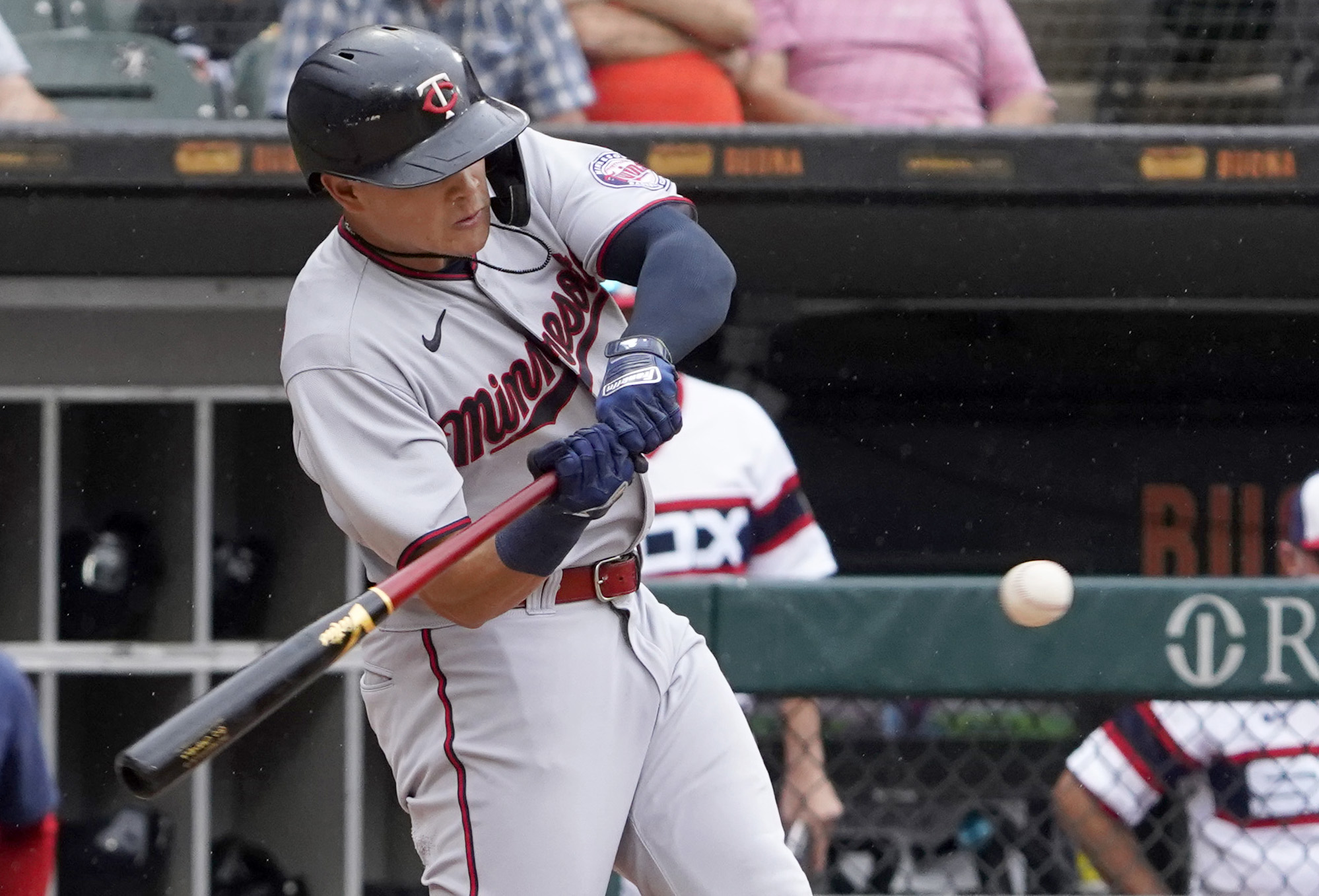 Kyle Garlick has been a part-time and oft-injured part of the Minnesota Twins for the past two seasons. He's limited to corner outfield and doesn't even play that very well. In the wake of yesterday's Carlos Correa deal, the Twins waived Garlick off the 40-man roster.
But what he does is pound left-handed pitching beyond what anyone with his skillset should be able to do. In his brief MLB career, he has a .538 slugging percentage against southpaws and an .839 OPS.
As good as he is against LHP, he's equally bad against righties, posting an abysmal .582 OPS against them.
But he's cheap and fills a very specific role the Brewers could use in 2023.